Russian Goth alumni DoppelgängeR have been producing gloriously gloomy Goth Rock for a quarter of a century now, and are announcing the release an impressive 10th studio album, due out 15 November. Teeming with the spirit of late-80s goth rock, the record is called Mercy and Eternity. There will be 10 tracks on the digital album, and 13 on cassette, CD and Vinyl.
"The poetry on this is more tragic and transcendental," says the band. "The main theme of the album is the transition of the human soul after death in the state, which we can neither see nor understand."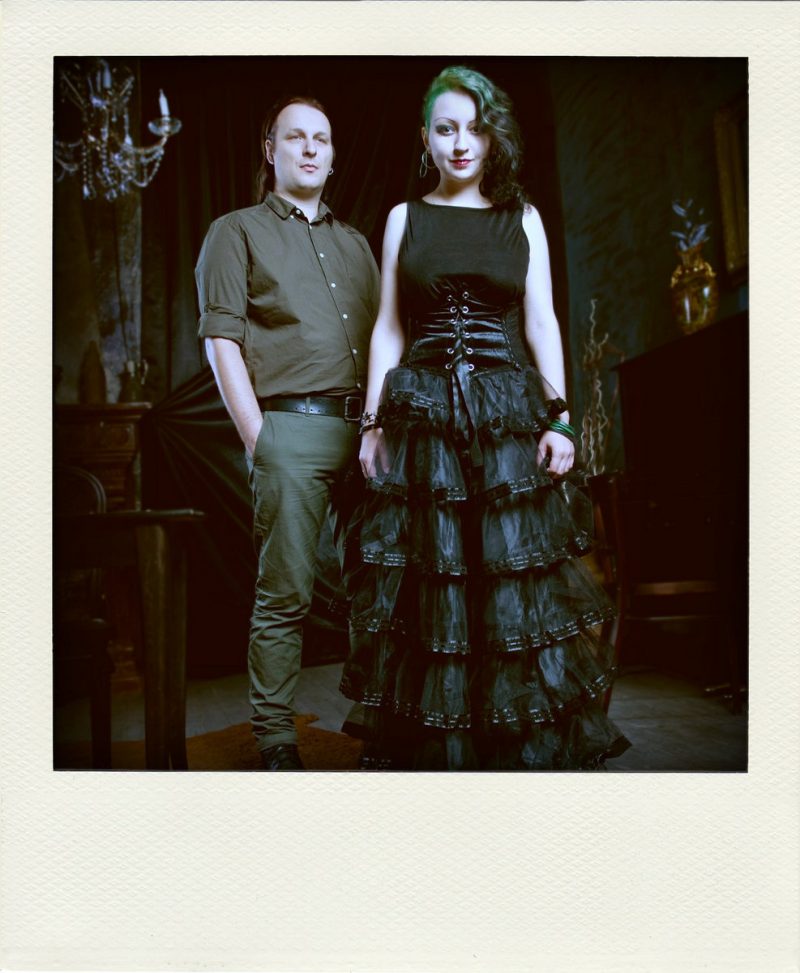 Founded originally in 1994 in Moscow, DoppelgängeR took its unusual moniker from the song by Die Krupps on their 1992 album "I". As with many bands of this longevity, DoppelgängeR have had numerous line ups over the decades; the current line up is Dmitry Flo on Vox, bass & programming, and Black CaT on guitars. The duo has toured extensively all over Europe.  DoppelgängeR also actively participates in online events, including two online concerts, Gothicat Festival #5, Goths for Sanctuaries Fest, and in Wave Invasion Festival Online.
DoppelgängeR's calling card is expressive & emotive vocals, atmospheric guitar, bass thick as honey and hypnotic beats. There are easy comparisons to Sisters of Mercy, with the thunderous bass voice of Dmitry bursting forth, but they have a more medieval folk element lurking in the background that transcends the time-space continuum.
Their self-titled debut album, 1995's Gathering of Old Things, was re-released last year as part of their 25th-anniversary celebration. The compilation album featured tracks spanning their impressive career, as well as a couple of new songs to entice the fans for the new material being written for Mercy and Eternity.
DoppelgängeR are passionate about Goth, and have spent the last two and a half decades honing their craft and connecting with their fans. "We make music that Goths want to listen to," says the band.
The album is now available for pre-order on all formats: digital, cassette, Digipack CD, and vinyl.