"Remix projects are a tricky business", says Troy Payne, frontman for the iconic US gothic rock band, The Wake. He's referring to The Wake's brand-new remix EP, Mixers & Elixirs, featuring Kill Shelter, SINE, Agent Side Grinder, Andee Blacksugar, and Matt Hagberg, and streaming exclusively with Post-Punk.com today. Created to mark the First Anniversary of last year's album, Perfumes and Fripperies (Blaylox Records), the Mixers & Elixirs EP officially drops tomorrow (Saturday, 30 October 2021), with presales and the lead single 'Emily Closer (Kill Shelter Remix)' available from Bandcamp now.
Mixers & Elixirs is not the band's first Remix Rodeo, which might explain Payne's reservations. Having formed in 1986 in Columbus, Ohio, and while still riding their first wave of success a decade later, in 1996 The Wake released the 'Christine' remix CD on Cleopatra Records, under pressure to feed the label's demand for new product. While The Wake's own remix of the title track was an alternative dance club hit, accompanied by a popular video shot in Mexico City, the overall collection met with mixed public response.
Mixers & Elixirs, however, is quite a different project.
"The choice of "Mixers" directly impacts the potency of the "Elixirs" that are conjured", Troy continues. "With the help and guidance of our publicist, we couldn't have made better decisions when reaching out to Pete (Kill Shelter), Rona (SINE), Johan (Agent Side Grinder), Andee (Blacksugar Transmission, KMFDM…), and mix engineer Matt Hagberg (Vaughan Music Studios), to ask them to contribute their individually unique talents to this project."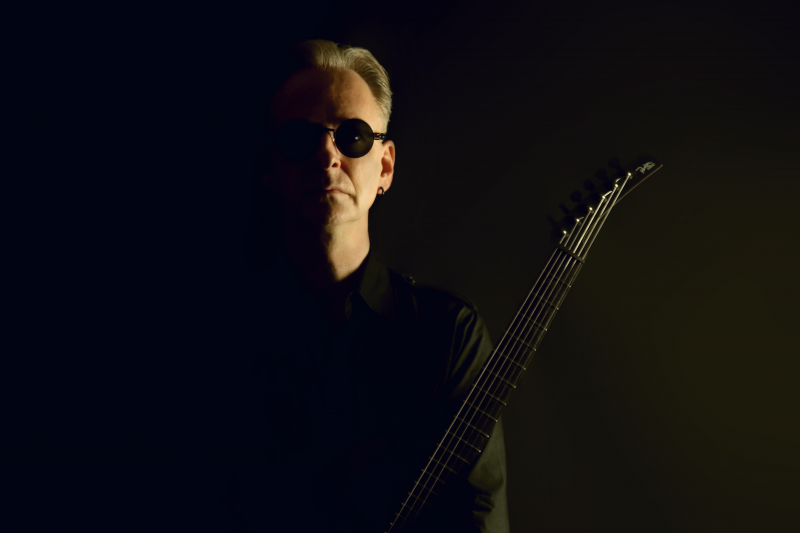 Pete Burns, of critically acclaimed UK-based darkwave / post-punk / electronica project Kill Shelter, has previously remixed She Past Away, Christian Death, and Agent Side Grinder, among others. The collaborative album A Haunted Place, with Norwegian guitarist Antipole (Karl Morten Dahl), was released earlier this year on Manic Depression Records, and sold out within just a matter of weeks. Pete is currently working on two full-length Kill Shelter albums, following on from the debut album Damage (Unknown Pleasures Records, 2019). He speaks warmly of The Wake and his work with them on the 'Emily Closer' remix: 
"I was truly honoured to have the opportunity to remix The Wake. Their tracks 'Nazarene' and 'Christine' are classics in the true sense of the word, and I instantly fell in love and felt an immediate connection with 'Emily Closer' when I heard it. That's really important for me – I don't like to do remixes just for the sake of it. I could feel the emotional intent in the track, and that made for a perfect foundation for the remix. It's a brilliant song, another classic in fact, and I really hope I did it justice in some way."
That warmth and admiration between Kill Shelter and The Wake clearly flows both ways. 
"I absolutely love what Pete did", says Troy. "His instincts for how to take the song to next level cool were spot on. He immediately picked up on subtle hints in the track and blew the whole thing up into a larger than life, big club classic vibe banger. Love it!"
Pete adds: 
"I wanted to try and create something worthy of their extensive career; something that was sympathetic to the original, but also brought a different perspective. Troy and Rich from The Wake were amazing to work with and very supportive of the remix, and I can't thank them enough for the opportunity."
All tracks remixed for Mixers & Elixirs are lifted from last year's Perfumes and Fripperies; The Wake's first new studio album in almost twenty-five years. The new EP is, in effect, a diverse and elaborate promo single for Perfumes and Fripperies, and one that meanwhile showcases both the album and The Wake's continued relevance to new audiences. Remixes from both Kill Shelter and Sweden's Agent Side Grinder, for example, highlight the influence of contemporary darkwave and post-punk beneath the surface of Perfumes and Fripperies, despite The Wake being better known to some as veterans of "old school gothic rock". 
Agent Side Grinder, following a string of remixes for artists such as Antipole, Ash Code, and Sjoblom, chose to remix The Wake's 'Hammer Hall', while putting their own spin on the "gothic" motif. ASG frontman Johan Lange says that the band's ambition was "to place the song in a "batcave church", full of chandeliers, bells, and soaring arpeggios." Agent Side Grinder are currently working on their anticipated sixth album, and have recently returned to touring, with shows in Belgium and Sweden. Johan continues:
"'Hammer Hall' had a cool bassline and a lyrical theme that triggered us. Not quite sure what a hammer hall is, but I imagined a Victorian ballroom, full of mysterious people, dressed in black. To make those people dance, we created an electronic backdrop with a pumping Moog bassline, a drum beat ASG-style and a long instrumental break with soaring synth arpeggios."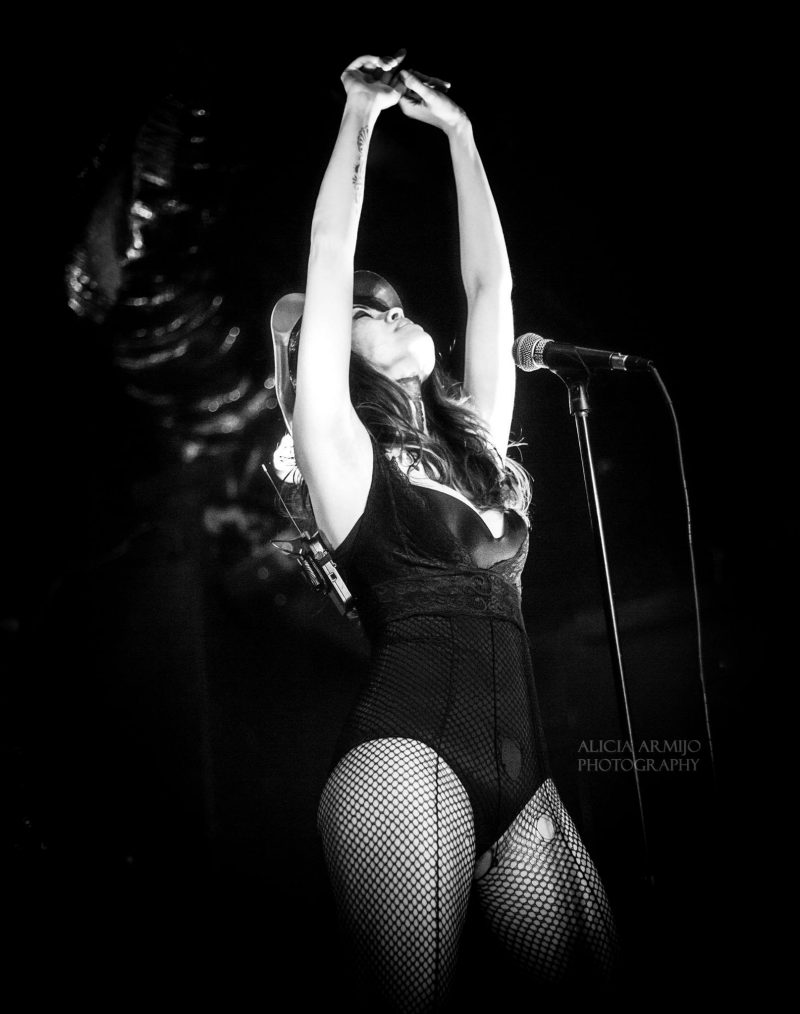 Austin, Texas-based dark-electro/industrial rock band SINE, led by Taiwanese-American vocalist, drummer, and multi-instrumentalist Rona Rougeheart, brings yet another flavour to Mixers & Elixirs, with her electro-industrial club dancefloor take on the title track from 'Perfumes and Fripperies'. SINE's latest album, Desire, Denial, and Paramania, was just released on Texan label eMERGENCY heARTS earlier in October.
"When Troy asked me to remix 'Perfumes and Fripperies', I knew I wanted to make it a dance track", says Rona. "The dreamy melodic vocals seem to go well with some sub bass and a driving beat that is meant to bring people to the dance floor. Clubs need to be blasting this track!"
The genesis of The Wake's new remix collection can meanwhile be traced back to March of this year, and Andee Blacksugar's remix of 'Break Me Not'. From Brooklyn, New York, Andee is the driving force behind Black Sugar Transmission; the fulltime guitarist for German industrial rock/metal pioneers KMFDM since 2017; is now the new guitarist for New York's beloved progenitors of new wave, Blondie; and is a former touring guitarist for UK goth granddaddy Peter Murphy (Bauhaus), to name a few. The Blacksugar Remix of 'Break Me Not' was originally released exclusively to DJs and radio in March 2021, and its inclusion on Mixers & Elixirs makes it officially available to fans for the first time.
"For 'Break Me Not'", Andee explains, "I moved the tune's key center from Dm to F# and Bb Lydian, threw some wah-wah guitar in the second verse, and even managed to squeeze in a spooky harpsichord break. I left Troy Payne's excellent vocals unmolested. In the song's denouement, I eased it all back into the song's original key, and a good time was hopefully had by all involved!"
As synergy would have it, the Black Sugar Transmission Remix of SINE's latest single, 'Virtual Realitease', is also released today, through eMERGENCY heARTS, while Andee's latest release for Halloween is Music from a Dark Corner, by the all-instrumental project Sheer Velocity. Andee is currently putting together "final guitar noises" on the next KMFDM album, while preparing for Blondie's rescheduled UK tourdates in 2022.
Finally, Mixes & Elixirs is rounded off by Matt Hagberg's remix of 'Everything', featuring guest guitarist David 'Wolfie' Wolfenden of Red Lorry Yellow Lorry. Hagberg is The Wake's regular in-house mixing engineer, based out of Ohio's Vaughan Music Studios (VMS Recording). Wolfie, as well as being the long-time guitarist for seminal UK post-punk bands Red Lorry Yellow Lorry and Expelaires, is also one half of downtempo duo Voidant, with vocalist Caroline Blind; and formerly a member of The Mission, and The Rose of Avalanche. Voidant released their debut self-titled debut album in September, while a live album from the archives of Red Lorry Yellow Lorry is due for release on Monday, 1 November. 
The final word, however, belongs to Troy Payne and The Wake:
"The purpose behind making Mixers & Elixirs was connection. That is, a different or deeper connection with those who are already fans of the songs on Perfumes and Fripperies, as well as a chance to connect with people who are just fans of the artists we chose to do the remixes. I feel lucky to have connected with these artists and to have taken part in the creation of something new that will hopefully have club goers packing dance floors everywhere."
Listen to Mixers & Elixirs below:
The Wake's Mixers & Elixirs is out on October 30, 2021.