Intriguing German electronic duo Pola Women have released a fantastic new six-track EP via Rework's Exlove label.
Pola Woman, comprised of art student Desiree Lune and Michel Kuebler (Rework, She Lies), are inspired by the aesthetics of 80s disco and cinema. The pair create manic rhythms and pulsing, immersive sound worlds that combine new wave synthscapes with a signature krautrock beat.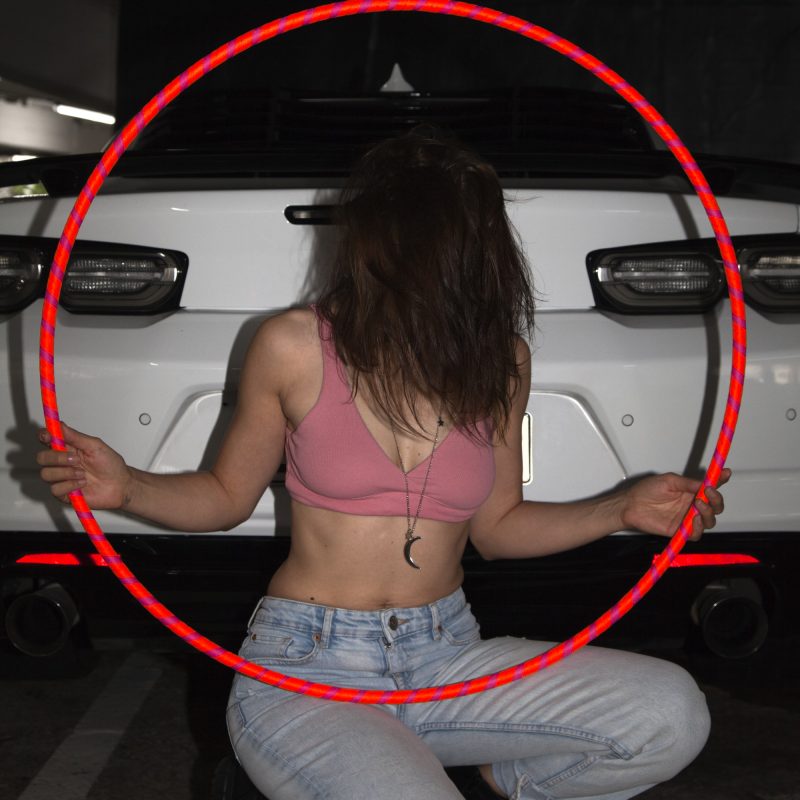 There is a hint of disco dazzle to the melodies, while big piano chords lift the mood as synths fire across the mix like shooting stars. There is a dystopian atmosphere to "Toxic Women" with its frazzled chords and tinny hits, then "Express" gets a little more playful. The chilly retro chords of "Never Ever" get you in a trance as rugged arpeggiators make for a tough groove. An instrumental version of "Disco Disco" closes down this EP in chugging Kosmische style.
Lune's haunting and icy vocal lines are delivered in German and English, with a droll sprechstimme reminiscent of The Flying Lizards and ZE Records chanteuse Cristina. Her mostly spoken vocals glide over the chattery percussion and tight Krautrock synth rhythms. 'Walking Home' is a brooding and downbeat gem, with sombre chords and dejected vocals over more stark drum loops that hark back to the sound of bands like Joy Division and Depeche Mode.
Disco Disco is an EP of retro-future, synth-heavy songs that are strikingly emotive and brilliantly visceral. Listen below:
Follow Pola Woman: