New Hampshire-based musician Tom Weir, performing as Old Moon, seamlessly blends elements of post-punk, classic indie, and shoegaze to create a sound that is immediately familiar without falling prey to genre tropes. Cities of the Plain is the newest offering from the project.
Cities of the Plain dwells in the clear light of day: Weir's introspective vocals are brilliantly highlighted by chiming guitars and frenetic drumming, bringing to mind Slowdive, The Veldt, and My Bloody Valentine. These are songs for a long drive in the mountains or on city streets; at once expansive, psychedelic, and contemplative.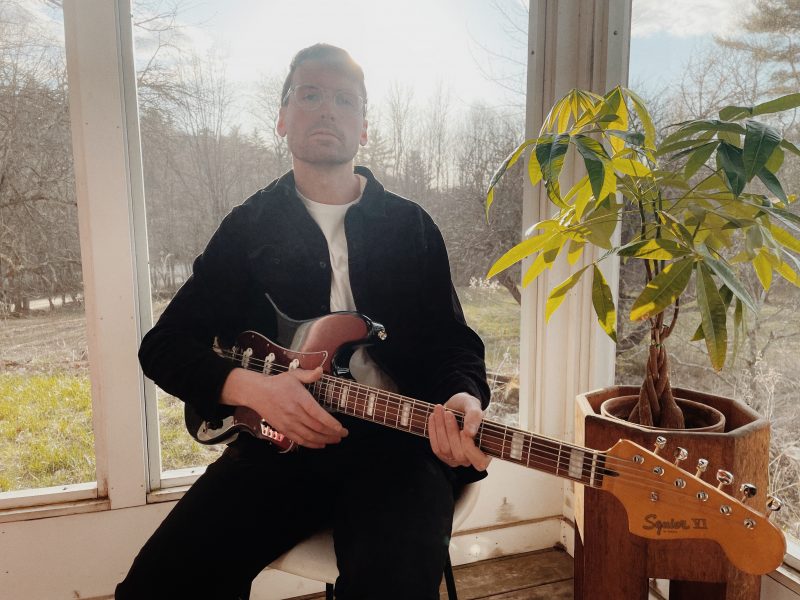 "Soma" is the perfect soundtrack to dance alone in your bedroom. "Eastern Skies"  with its cerebral lyrics plunge into plodding rhythm, a track brimming with pensive poetry—poetry woven laced like a thread through each of the album's nine tracks.
Many of the songs on the album, like "Silent Days", are wrapped in heartwrenching shoegaze reverie, and "Undone" with its quivering guitars and Simon Gallup-Esque bassline, sounds like getting lost in an all too familiar place.
Listen to the Cities of the Plain below:
Weir began recording music as Old Moon in 2019 and has since put out multiple acclaimed releases, including the EP Past Lives, his debut album Altars, and the compilation tape Dreamer, Sleeper.
Old Moon's fantastic new album Cities on the Plain was written and recorded by Tom Weir with additional drum engineering from Todd Whitehead at Up North Studios. The album was mixed by Shaun Durkan and mastered by Will Killingsworth at Dead Air Studios.
Follow Old Moon: