Nine different moods comprise the new album from Italy's sensuous darkwave trio Neila Invo, titled Alienation.
The title is a nod to the suffering of the collective, as well as a clever play on words of an anagram of the band itself, "alien ovni" in reverse.  (For English speakers, OVNI translates from Spanish as UFO.) The lyrics explore the personal experiences of the band's singer Elettra, who tells us something of her inner world – especially the dreamlike dimension.
"Thinking about the dark times in which we live, among pandemics, wars and standardization of the self, our identities and authenticity are strained, so the alienation is a spiritual condition that has to be analyzed," says the band. "The need of a renewed contact with our deepest self is pressing and deserves attention, because…alienation…is exhausting, it threatens to become normality. We must keep an eye on introspection; expression is the only way to withstand this state."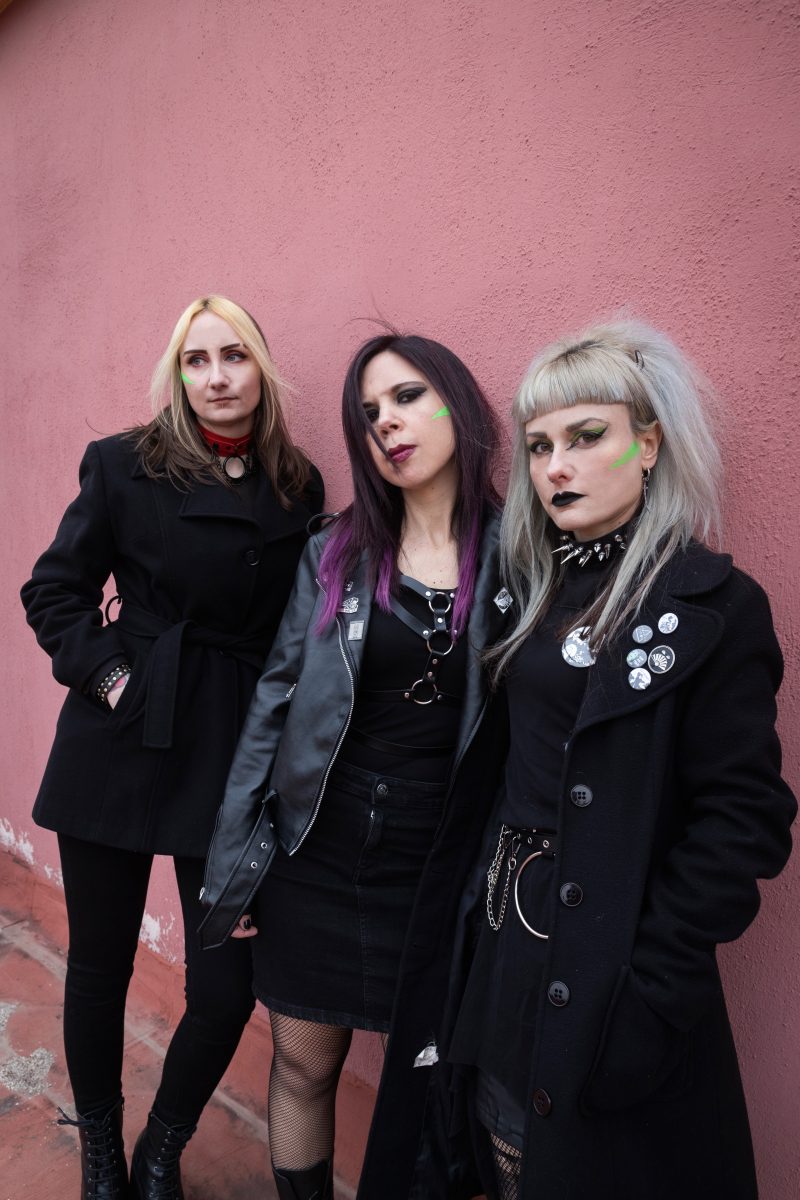 A mix between darkwave and electro with a few dancefloor hits sprinkled in for good measure, these songs hover in the ether somewhere between the worlds of the mortal and the spirit as Valeria meanders through a cavernous bass line and Claudia bangs out melancholic melodies on pad, keys and synth lead. Through strong vocal expression, the sensations intended in every word and concept in these songs come through with immense emotion.
The title track "Alienation", along with "Murder's Prayer" and "Serpent in the Thigh", draw inspiration from the same dream. "I'm Falling" is about a period lived in the past, and "Chills" describes a nostalgic feeling of childhood recalled in adulthood.
"Bright and Tempting" is a sombre dream led by dark and hypnotic bass and synth, that plays out like the proverbial devil on your shoulder ensnaring you into indulging in the blissful sins of life.
A standout track on the album is the record's haunting second single "Larvae". Wrapped in a deathly veil of ghastly melancholia, the song has a macabre old-school sound that sounds like it could belong in 80s horror television series. The song was born from a ghastly dream, where  Elettra, found herself covered by larvae. It would be later discovered by the other members of Neila Invo, that the word Larvae actually means "ghost" and "mask" in Latin, thus the idea for the eerie litany took root.
Watch the video below, and also note that there is a remix for the song courtesy of Suzi Sabatoge.
The mixing of Alienation was primarily done by Nico Giordano; "Murder's Prayer" is the work of Roberto Amato (Geometric Vision). The mastering was done by Daniel Hallhuber at the Young and Cold Records Studios.
Listen to the album below:
Alienation is out now and can be found both in CD and Vinyl formats, via Young and Cold Records.
Follow Neila Invo: