"How could love ever be wrong?"
Perth, Australia's goth quartet Life Cult conjure a chilling atmosphere on their self-titled debut EP. Setting the scene in the opening track, riddled with the sounds of rain, ominous footsteps, and the shoveling of earth, we find ourselves in a windswept midnight graveyard…spooky. Despite a zeal for gothic theatricality and drama, however, Life Cult brings genuine gravitas to their sound – never veering into coyness or camp.
Life Cult, its members rooted in doom metal, techno, and witch house, found its direction when vocalist Alex Nilsson-Faulds (Dirac Sea) brought a penchant for morbid romanticism, drawing on the works of Edgar Allen Poe and the isolation of the pandemic. Perth, already one of the most isolated cities on the globe, heightened these feelings, ultimately inspiring this latest collection from the band.
"There's no irony here." says guitarist Tom Loss. "It was really important to us from the outset to write songs that we have real conviction in both musically and lyrically."
"It's easy to use irony to give yourself some distance, especially in a genre that has long been associated with, y'know, all the capes and old castles and vampire shit, but people see through it," adds bassist Chris Brown. "We love all that stuff, but we don't want to treat it like a replacement for real feeling; it's more like a vehicle."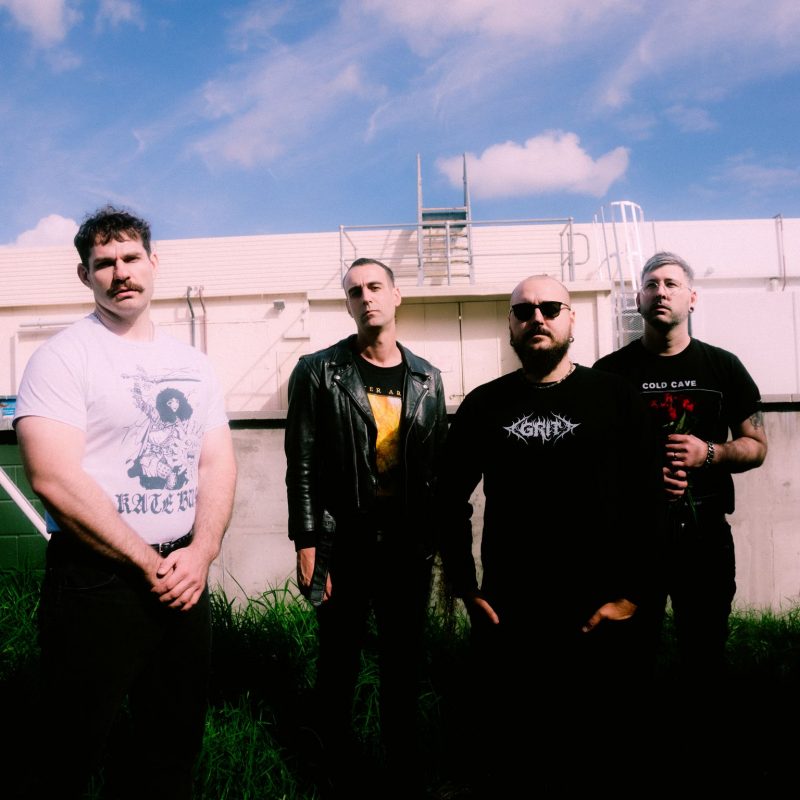 Life Cult draw influence from 80s goth and darkwave, but they still wear their hearts on their (ruffled) sleeves – and incorporate small hints of the abrasive guitar stylings of second-wave black metal. Brown and Loss started writing songs together in late 2019, later enlisting longtime friend Marco Arioli to complete the lineup on drum machines and synthesisers. By utilizing the sampled sounds of the 707 and Linndrum, and the icy synths of early coldwave, Life Cult has an authenticity that eludes many contemporaries.
The infectious opening salvo "Apparition", with its pulsating drum machines and angular bassline, alternates between smouldering verse and a frenetic chorus. The protagonist contemplates his devotion to a lover, lost beyond the veil of mortality, who he can never hold again. Their admiration for Fields of the Nephilim takes centre stage here, bringing the classic Goth trope of "ghost love" to a new realm. Nilsson-Faulds has a commanding baritone, reminiscent of Peter Steele and Andrew Eldritch. "Never Again" is a spacious, wistful jam with a gentler Cure flavour; "Waiting" builds on a frantic Joy Division-esque bass pattern; the massive chorus of "Cold Winter" unleashes a dirge worthy of The Birthday Party.
The collection is pure Goth indulgence, with an edge for the dangerous, the adventurous, and the open-minded.
Listen below and order here:
Follow Life Cult: