"Have you ever had that feeling
Like you were drowning
Or suffocating on
Your very own birthday cake?"
Dune Messiah, aka singer, songwriter, and multi-instrumentalist Magnus W. Jespersen releases his second of two new singles with the buoyant dark folk ode to debaucherous diversion with "Death on Wheels".  The track is part of a new album that will arrive in the fall, as well as upcoming tour dates, both soon to be announced.
Canadian saxophonist Joseph Shabason (Destroyer) joined on the track as both a tasty addition to the sonic palette and, as Jespersen explains, to embody the monster of luxury that the song represents.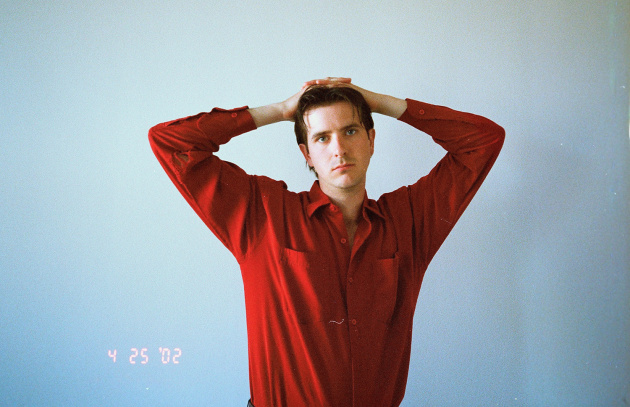 "We live in an amusement park of entertainment while the bombs explode around our heads and the earth is about to go under," he adds. "The best way to say things is to put a good bunch of humor into the pot."
Jespersen chose to film the music video at a fun fair in Tivoli to illustrate the 'decay of the West.'
"The idea came about while I was selling Christmas trees north of Copenhagen," he reflects. "I heard the song Driving Home for Christmas by Chris Rea, which I really like, and got the idea to write a song in the same kind of atmosphere. The song and the video together represent the ironic distance to luxury, which is also the album's recurring theme.
The clip was directed by Frida Stannum.
Over the past few years before the lull of the Pandemic, Jespersen had been extremely busy and prolific, releasing an EP, two albums, and making several European tours as support for Drab Majesty and more. Now, he is revving up Dune Messiah for its next excursion with the release of the third LP coming this autumn and accompanying tour.
Follow Dune Messiah: