The devils stretch necks forward like giraffes.
The newborn has no head. She holds it up
before her, then drops back as terror clasps
frog-fingered at her spine with splaying grip.
Behold: the inimitable Diamanda Galás announces the release of her new album: Broken Gargoyles.
Broken Gargoyles sees Galas breaking her own barriers on all levels, exploring the horrors of shellshock upon the nervous systems of soldiers and the suffering. If a Hieronymous Bosch painting or Picasso's Guernica had a sound component, Galás has tapped into the frightening frequency. She emits the horrifying shrieks of hell and torment, of fire and brimstone, of shackles and fear. It's indeed a dark triumph of vocal experimentation.
Composed during the beginning of the Covid-19 pandemic,  the work was played as a sound installation at the Kapellen Leprosarium (Leper's Sanctuary) in Hanover, Germany, built around 1250 and served as a quarantine for those who suffered from the plague and leprosy in the Middle Ages. She also features verses by German poet Georg Heym: Das Fieberspital, and Die Dämonen der Stadt. The work was finalised in 2020 in collaboration with artist and sound designer Daniel Neumann.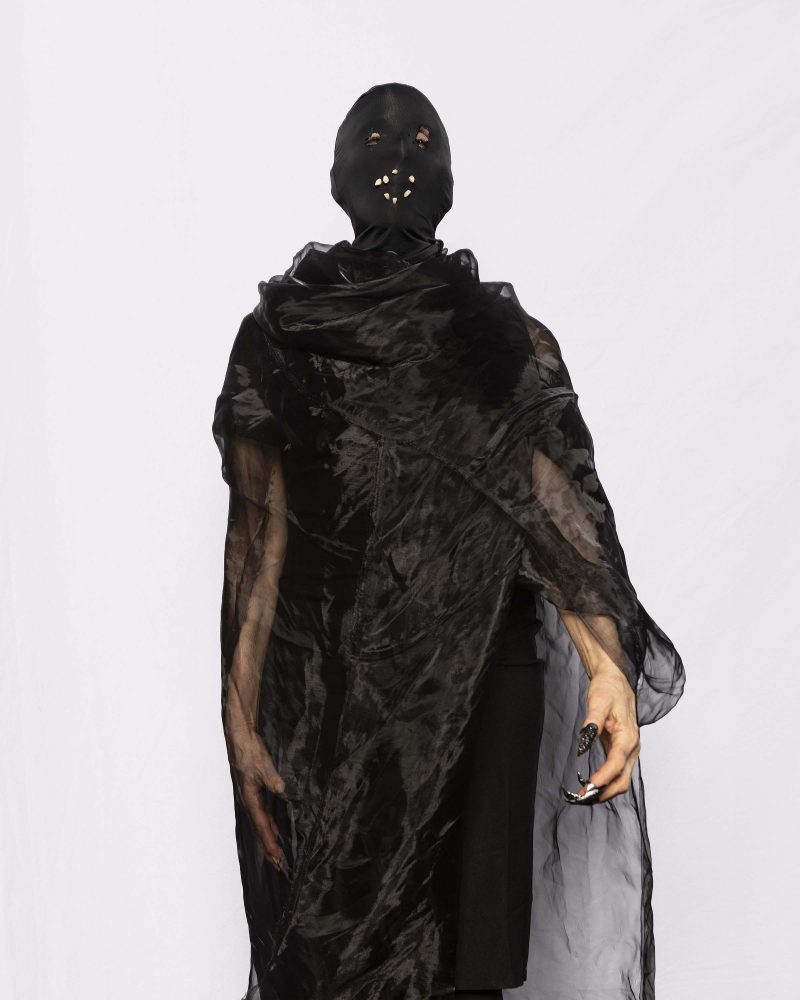 In Das Fieberspital, Heym describes the horrific state of people suffering from yellow fever who live in paralysing fear of death and swirling delirium owing to their brutal treatment and isolation in medical wards in early 20th century Germany. Die Dämonen der Stadt also addresses such grim portents of World War I; in this poem, the god Baal observes (like a gargoyle) a town from a rooftop of a city block at night time and lets a street burn down during dawn.
(Maybe not the soundtrack to your next BBQ…but if it is, please invite me.)
The album drops on the 26th of August 2022 on the artist's own imprint Intravenal Sound Operations – just a week after the renowned singer, composer, and pianist reissued a remastered version of her 1986 classic The Divine Punishment.
The Broken Gargoyles CD will come with a 24-page booklet featuring:
4 poems: Das Fieberspital, Die Daemonen der Stadt, Der Blinde and Der Hunger by Georg Heym in German and their translations in English by Antony Hasler.
Numerous images of Diamanda Galás taken by Intravenal Sound Operations and Austin Young.
Photo documentation of facially mutilated soldiers during WWI, compiled by Ernst Friedrich in War Against War.
Photo of Broken Gargoyles Installation at the Kapellen Leprosarium (the Leper's Sanctuary) Hannover 2021 by Robert Knoke.
Essays by Dr. Julia Meier of the Kestnergesellschaft Hannover and Luca Zanchi, from the upcoming book Gorgon in The Blue Room: Diamanda Galás and the Divine Monster of Grief (soon to be published).
4 paintings by Diamanda Galás.
Pre-save here.
Follow Diamanda Galás: