Legendary electro-industrial sibling duo Mentallo And The Fixer have announced that they will be reissuing their debut album "No Rest For The Wicked," via Re:Mission Entertainment.
Originally released in 1992, this reissue contains the original seven tracks remastered by JM Mastering. The vinyl version is a fan's dream: containing not only the restored original artwork, but also a folded poster autographed by Gary and Dwayne Dassing. This limited-edition press will be available in 180g black or silver formats, with both limited to one-hundred copies each. The digital version will contain all twelve tracks from the original CD plus four additional songs from the 1991 "Wreckage + Ruin + & + Regrests + [Redemption]" GPC cassette tape. T-shirts, bundles, and autographed copies will be available for purchase,
as well.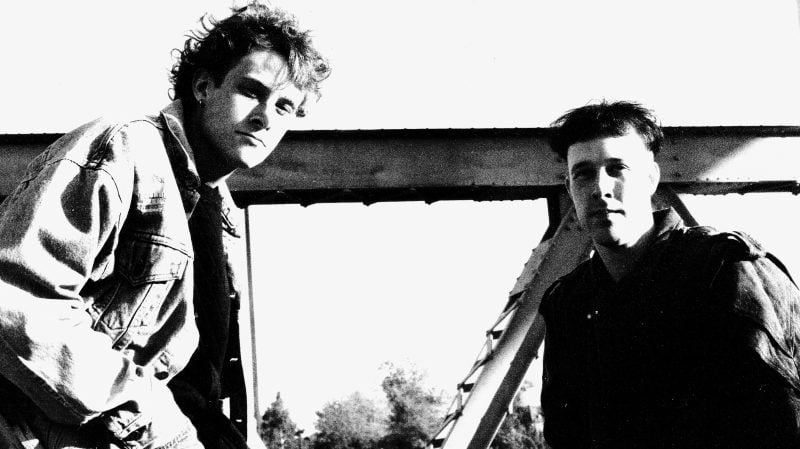 Gary Dassing and his brother Dwayne began the project when Gary made various mix tapes for close friends and a few people in the San Antonio music scene. "One of my tapes got into the hands of a DJ in California who sent it to an industrial electronic music fanzine called Technology Works to be reviewed. It listed my address and a cost of $5 for a cassette tape, and out of nowhere, started having people writing to me from around the US asking for these recordings. I was shocked," he says. "Back in the day, technology was a far cry from what it is today. Our recording methods were quite archaic. Everything was recorded on a standard Teac tape deck. I was monitoring the mix using a Panasonic jambox, and Commodore 64 as our sequencer, taking 15 to 20 minutes to load the program off a floppy disk, a 12-channel Ross mixer which was intended for live sound, load in a 90-minute cassette and hit record."
Mentallo And The Fixer was born from the minds of brothers Gary and Dwayne Dassing in 1988. The duo began their career earlier by experimenting with traditional rock instruments such as guitar and drums, but made their focus synthesizers and samplers with their first band Benestrophe with vocalist Richard Mendez.
"Music has always been our passion," says Gary Dassing. "Buying equipment became an addiction and regardless of getting released by a record label, we would still be doing music…Dwayne and I have been fortunate to have kept this band going in some capacity after all these years. Mentallo And The Fixer came about after our first band Benestrophe disbanded due to a number of reasons. Dwayne moved from San Antonio to Austin for better job prospects in the electronics industry. Rich Mendez had other priorities being school and computer programming. I was left to my own devices and began recording tracks on my own, continuing to work on music in the privacy of my home studio, which I dubbed The Churchyard. I had no interest in being a vocalist much less a front man. I decided to throw caution to the wind and give it a shot. I had nothing to lose and figured the only ones hearing my music, and having to put up with my nonsensical garbling gibberish at the time would be my close friends and parents."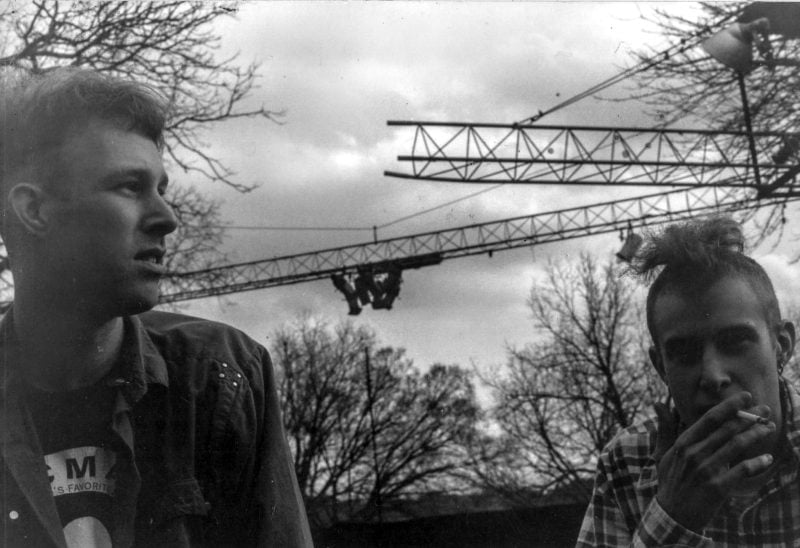 In the mid-90s, the brothers formed a side-project with Michael Greene (who subsequently joined Mentallo And The Fixer on their first US tour) called Mainesthai, toured the US twice, Europe for the first time, and released their album "Burnt Beyond Recognition", and their next two EPs, "Centuries" and "False Prophets."
In 1999 the brothers split to pursue their own musical directions, with Gary continuing under the Mentallo And The Fixer name. He subsequently released several albums such as Algorythum, "Love Is the Law," "Return to Grimpen Ward," and Vengeance is Mine, Enlightenment Through a Chemical Catalyst, Music From the Eather, and the EP Systematik Ruin. Following a break that occurred after Gary's computer crashed, he came back and released a new album titled "Arrange the Molecule."
2022 sees the 30th anniversary of their debut album, No Rest For The Wicked, which is being celebrated with a remastered version released through Re:Mission Entertainment. This is for the diehard fans, the old-school EBM DJs, and those who want to keep the scene alive and relevant.
The album starts off epic and cacophonous with "When Worlds Collide," a plodding and cinematic, synth-laden river of sonic quicksand, the screeches of Hieronymous Bosch demons from the bowels of hell. This is a prescient track that predicts the arrival of synthwave decades later.
"Critically Wounded" takes a cue from Fad Gadget's "Arch of the Aorta" with parallels to Nitzer Ebb's "Join In The Chant," meshing recorded samples and distorted vocals with a hypnotic back beat and menacing hisses.
"Disrupture" toddles into Throbbing Gristle territory, with mashing machinery noises acting as a backbeat. The effect is akin to being chased by a swarming cloud of locusts. "Telepath" continues this trend, with menacing vocals over tinny, metallic repetition. "Breeder" is like a battling gun being fired off in a haunted house, with its series of crashing glass with eerie synths and cartoonish sound effects, a nightmarish barrage of bashing sounds intermixed with an anxious backbeat.
"Lunatik" heralds a sound that goes into a proto-Rammstein world, as if the future German band if they'd been produced by the Beastie Boys. "Narcotik Calling," like the opening track, is a little more melodic with its synth undertones, but the snarling distorted vocals take it straight into unsettling territory.
The bonus tracks on the anniversary release of No Rest For The Wicked are formidable sonic ventures as well.
The spectral funk of "Incantations (Paranormal Mix)" sounds like the illicit lovechild of Cabaret Voltaire and Skinny Puppy.
"Divine Intervention" opens with spooky tubular bells and eerie voices, sounding like the lost soundtrack to an 80s horror film via Stranger Things, and launches into industrial noises over a guided meditation- but wait, is that a sampled chainsaw?
"Schizoid Embolism (Stress Mix)" brings the subterranean growls to the dance floor with its spooky industrial darkwave perfection.
"Bed Time Story (Angel of Death Mix)" is a deeply unsettling sound collage of talking head samples from TV, peppered with squeaking synths and ghostly screeches.
"Day Of Ascention 2206" evokes the terrifying sound that destroyed the fabled Wall of Jericho, using sampled spoken words and angelic choirs over sinister synth chords. If a day of Judgement were to ever come, this is the sound that zips open the black hole.
All things considered, revisiting this Industrial EBM classic by Mentallo & The Fixer, No Rest For The Wicked, for its 30th anniversary, has reaffirmed, in our view, its status as an essential album for the international darkwave scene.
Listen below:
Pre-Order No Rest For The Wicked here