When it comes to raw emotion, few numbers hit the heart chakra as hard as Roy Orbison's classic, "Crying". Laura Carbone and The Underground Youth collaborated on a tribute and to the late crooner, releasing a new EP of Orbison's torch songs.
This duet of "Crying" will likely have you doing the same. Carbone's rich, warm vocals play beautifully off of Craig Dyer's forlorn bass, taking the familiar tune to new territory. It brings to mind the powerful combination of Nick Cave and PJ Harvey, or Evan Dando and Kirsty MacColl, tackling a seminal classic with new understanding, wisdom, and earnestness. Crying is one of those classic tearjerkers – a melodramatic sentiment, yet transcendent. In the wrong hands, the song could easily steer to camp, but Carbone and Dyer steer the ship on course with their emotional earnestness.
"It's a near impossible task to summon the emotion needed to sing lyrics as powerful as these, to depict it on screen in the manner of a video is crossing another bridge entirely," says Dyer.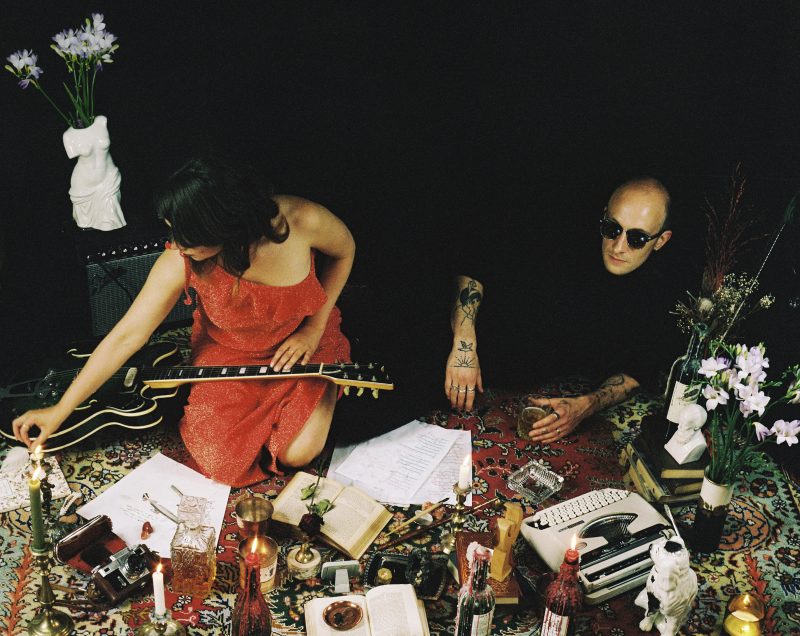 As musicians who pride themselves on incorporating poignant visual elements to their respective sounds, this video is a moody, melodic ode to Roy Orbison that captures the sentiment of Orbison's original work while showcasing the dynamic combined talents of both artists. Directed by Olya Dyer (The Underground Youth), the video is simple, straightforward, and set in a holy sanctuary; a safe place to harbour emotions. "I'm very grateful we had the opportunity and trust to film at Zionskirche, Berlin – only the three of us – in an intimate and very private setting," says Carbone. "These halls are very dear to me, they fill me with energy, lightness and ease and have been giving me so much comfort – especially in times when love hurt."
"Laura and I avoided touch, avoided eye contact and opted for minimal movement within this beautiful setting," adds Craig Dyer. "In doing so, Olya's gentle movement of the camera, our facial expressions and the subtle flickering of the candles that surround us, are all that draw attention away from the beauty and power of the song."
Watch the video below:
The In Dreams EP shines with its bittersweet blend of a reserved musical background that leaves space for Craig's earthy voice and Laura's soaring, ethereal vocals to connect, embrace and unravel again. The four Orbison songs here were chosen to chart the age-old narrative of falling in and out of love and the deep longing for romance and connection we all feel.  Sparsely lush beauty, heartache, melancholy, and joy comprise the 10-inch, 4-song EP. 
In Dreams is available today on all streaming platforms – Listen here.
Pre-order 'In Dreams' 10″ Vinyl here
Follow Laura Carbone: