The energy of 2020 has had a way of kickstarting things into action, and after years of expressing to each other a wish to write together, Russian producer/musician Anton Berezin and Mexico-based DJ Justine Neulat took advantage of the restricted field of view of the pandemic. Each serial collaborators in their own right, Justine's Covid-forced exile to Europe allowed the pair to work together over Skype on a project for the first time. The fruit of their labour doesn't disappoint with their new LP, Trance De France (Periphylla/Diffuse Reality), out today, 11/11.
A driving, minimal sound (which Justine describes as "coldrave") permeates the record, allowing the disparate genre influences to blend. It's a driving sound, at times reminiscent of Boy Harsher's Yr Body Is Nothing era.
Justine explains that "the secret weapon" of the LP is the Moog DFAM (Drummer From Another Mother). "It brings so much dark groove to it and a 'crunchiness' to the mix," she says. This unique texture underpins the record.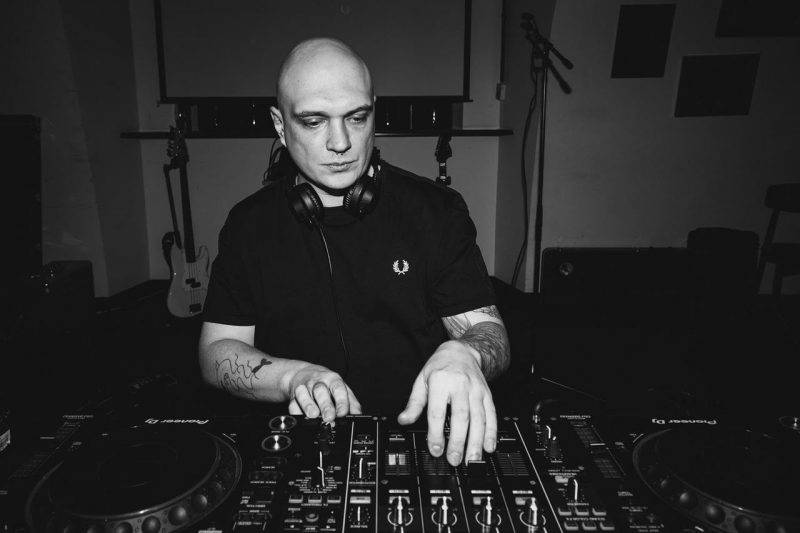 Russia brings to mind a classic early 80s palette. The track is a deceptively complex ascending staircase of a synth lead, contrasting the warmth of the drums. The timbre of the two singers compliment each other, as Justine's voice crouches behind a wall of frosted reverb whilst lilting Russia mon amor. 
X kicks off with a thumping synth bass and kick drum; Anton sings "I will be free" whilst pelted with the machine staccato of 16th note hi hats. 
The single Trance De France comes at the halfway point of the record, bringing (unsurprisingly, given its name) a trance influence. An overture of strings shimmers with delay and phasing. We're fully on the dance floor here. 
Le futur is an oscillating monophonic lead holding us down, binding to the earth below. The song emanates a feeling of dystopian erasure, a cultural amnesia…or blunt force trauma, giving way to the potential for new beginnings, and the light of awareness. An air of political lament, without grandstanding or rhetoric. The weeds of a new future grow over the wreckage and rubble of the past. 
With the Trance De France LP, the two have successfully augmented each other's sounds, and their combined sensibilities have birthed an exciting collaboration…proving once again that 2020's uncertainty refuses to slow down creativity in music. 
Preorder Trance De France here, and listen to a few tracks off the LP below to whet your whistle.