Love Will Tear Us Apart came out on June 27th, 1980. The song was a result of Joy Division's dark sense of humor (Excess of sorrow, laughs, excess of joy…) that was a response to the Neil Sedaka song "Love Will Keep Us Together" made famous by Captain and Tennille as a hit single just five years prior. In fact, the song was recorded at Strawberry Studios, the same place Sedaka had recorded the song "Love Will Keep Us Together" back in 1973.
8 Jan 1980. 40 years ago today Joy Division recorded 'Love Will Tear Us Apart' at Pennine Studios, Oldham. Bernard Sumner & producer Martin Hannett, and Stephen Morris photos by Daniel Meadows. Ian Curtis pic by Alan Hempsall. They later re-recorded the song at Strawberry Studios pic.twitter.com/OJVDd1PwLD

— Dave Haslam (@Mr_Dave_Haslam) January 8, 2020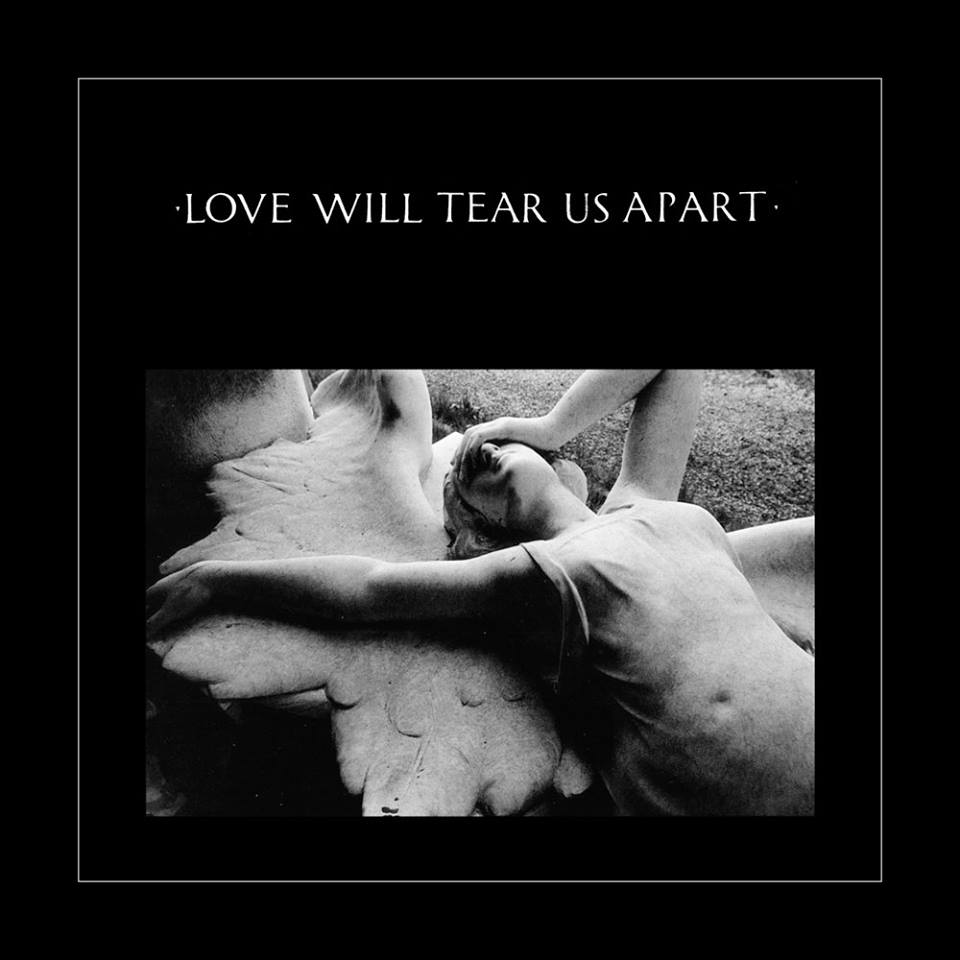 The song's lyrics, in retrospect, were an obvious reference to singer Ian Curtis' failing marriage to his wife Deborah—and would later become the ill-fated singer's epitaph upon his gravestone.
After the Peel Session version performed on November 26th, 1979, the song was officially recorded at Pennine Studios, Oldham, on January 8th, 1980, along with the B side, "These Days". This version had a very dance-like feel, with Peter Hook's Bass stronger, and bringing more to the forefront, and with Ian Curtis' vocals softer yet harmonizing more during the chorus. This version was similar to the version the band played live:
Ian Curtis and Martin Hannett, however, disliked the Pennine version of the song, so the band reconvened at Strawberry Studios, Stockport in March to re-record it with a more "Frank Sinatra" style vocal (according to Deborah Curtis in her book "Touching From a Distance".) This new version is the one we all know, and was later recut with a promotional video that was initially recorded on April 28th, 1980, just 3 weeks prior to the tragic suicide of frontman Ian Curtis.