Multi-instrumentalist Andrea Fioravanti needed an escape from the extreme sounds of his main band, Postvorta, to let the most catchy side of his musical passions emerge. Drawing upon post-punk and electro influences from bands such as Interpol and Soulwax, he created a new outfit in 2020, called Edna Frau.
Wet Plush is the first single from the Ravenna-based band.  The compact and tight sound of the rhythm section supports the singing, which flows into a catchy refrain. Fioravanti reflects upon the subject matter:
"The song is about a child who is happier playing with his nanny than within the arms of his absent father, tired of feeling like a soft toy on a rainy day, like a sponge that holds back and will never reveal his feelings because he is afraid and scared."
Recruiting the talents of Vincenzo "Vinz" Baruzzi (The Doormen), Fioravanti composed Edna Frau's debut album My Ego Is Bigger than Yours, produced in collaboration with Riccardo Pasini (Studio 73).  Fabio Alessandrini (Annihilator), played drums on the album.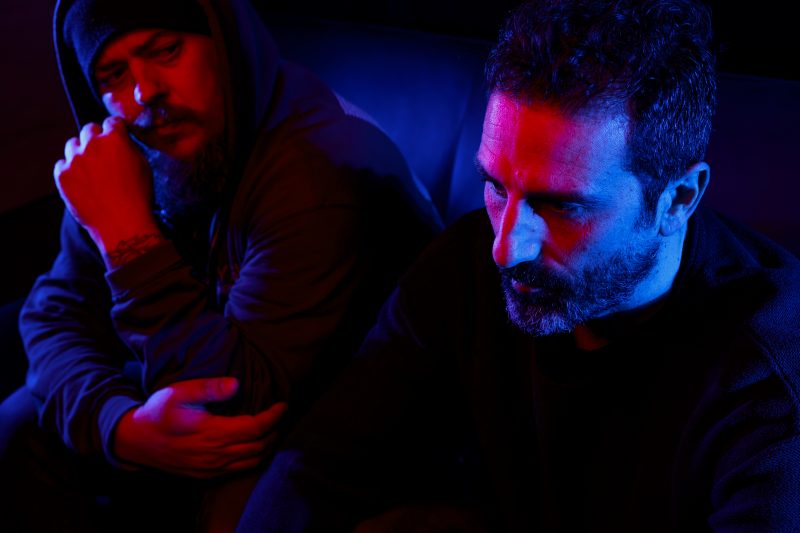 The video for Wet Plush expresses the difficulty of being yourself outside of one's own four walls, the freedom to wear what you want without style standards imposed by today's society, and freedom to party and have fun without judgment or prying eyes. It was directed by Cottonbro.
Watch Wet Plush below:
My Ego Is Bigger than Yours will be out June 25, 2021, via 22 Dicembre Records.
Pre-order the album here
Follow Edna Frau: