The ancient Greeks had words for the three most profound kinds of human love: Eros, or sexual passion; Philos; a deep friendship; and Agape, the unconditional love for all humankind. It's impossible to determine how many songwriters have waxed rhapsodic about the first, and a few enlightened souls have attempted describing the last – usually after some kind of epiphany on a mountain retreat.  But what of the beauty of Philos, the warm fuzzy love of a deep friendship, the twin flame, the soul mender? Where are those songs?
Rex Pistols delivers the goods: the Icelandic-Canadian synthpunk diva is piercing our hearts with a whole quiver full of Cupid's arrows of the Eleventh House. Glittering Moon, the second single off the outfit's sophomore album What Love Is, is a tender ode to the truest love in her life.
The song delves into themes of breakups, loss, and unrequited love. "It occurred to me that I was writing entirely about love that has been lost, or love that never was," says Rex. "It was dishonest to myself to think that I had never experienced real love, and disrespectful to pretend that love didn't actively exist in my life."
The album title, What Love Is, had already been decided, so she shifted focus: "I had to stop thinking about what love isn't…and really think about what love IS. When it came down to it, it is simply the relationship I have with my best friend, Sylvain. We call each other best friends because it's the societally prescribed term, but our relationship, entirely platonic, is something that transcends verbal explanation. Or at least it would take a long time. I thought of everything that exists between us and how there is virtually no doubt of our true love for each other. This song was affirming to myself that I know what love is," says Rex.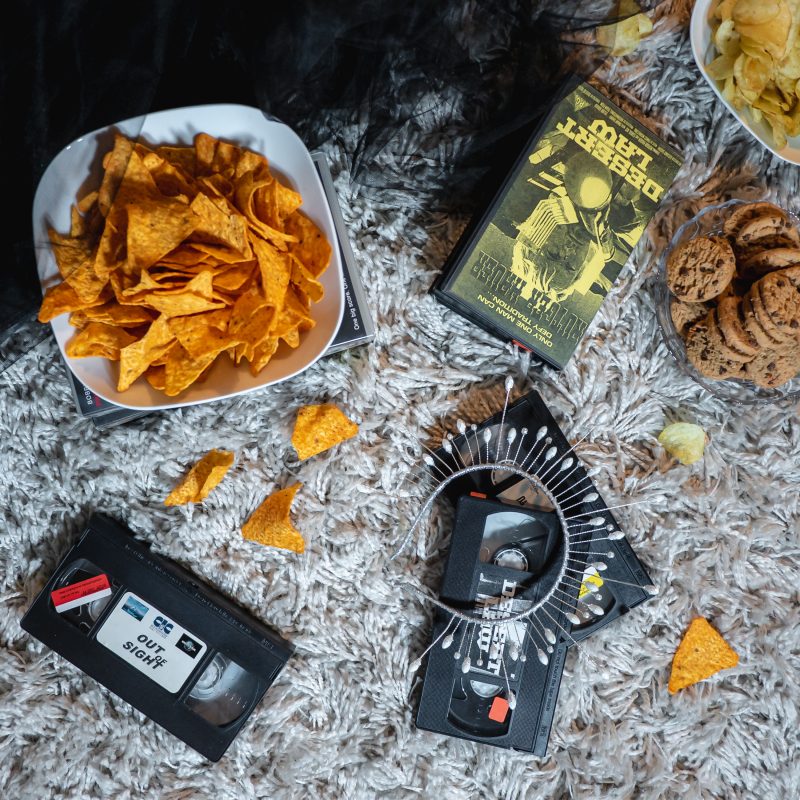 The music video, created by Kælan Mikla collaborators Dean Wallflower and Merch Babe, is a retro themed visual delight, full of VHS glitches, a gorgeous saintly headpiece and often oddball lighting. There are many inside moments shared by Rex and Sylvain sprinkled throughout. "Part of the music video derives from a moment where Sylvain and I were in an old Montreal diner…We had both ordered typical Québec foods — him poutine, and me pizzaghetti. We had finished our meals, and with mine partially eaten in front of me, I was slowly reapplying my pink lipstick at the table. We looked at each other as we realised that I Want To Know What Love Is by Foreigner had been loudly soundtracking my ostentatious primping." The "life as performance art" moment was recreated by the pair as an art piece and is revived in the music video.
What Love Is will be released by newly formed Icelandic underground label MYRKFÆLNI on the 27th of November. It will be released on glitter cassette tapes, limited to 150 copies. The album is a more elevated version of what we have previously heard from Rex Pistols, serving a giant portion of her broken heart on a platter, waiting for us to listen to it beat.
(Confidential to Rex Pistols: you made me cry AND want pizzaghetti.)
Rex Pistols What Love Is comes out on November 27, 2020.