From the dreary, isolated sheet of frozen brilliance that is Iceland, dark post-punk act BÖRN returns from their seven-year hibernation, unleashing nine new barbed tracks that bare their fangs at everything from social paranoia, to gaining autonomy, to drowning in hair.
"There is a lot of pressure in today's world to be a part of some systemic continuum or to follow a pre-laid path to civic adulthood," says the band. "Fuck that shit! BÖRN exists outside of any norm or expectation and that is exactly where we like our punk to spring from."
The cramped DIY video accompanies this turmoil, with "Vonin Er Drepin" (Hope is Dead). Both the song and the video are an apt metaphor for the forced claustrophobia of recurring lockdowns both with and without other humans. This is the soundtrack to an unending nightmare where we all want to scream!
Watch the video for "Vonin Er Drepin" below:
With a deathrock sound akin to Christian Death, Savages, and the 80s Japanese band COMA, the BÖRN formed in 2011 in Reykjavík, Iceland.
The single, "Vonin Er Drepin" is the latest offering from the alter of BÖRN's second studio album via Iron Lung Records, Drottningar Dauðans (Queens of Death).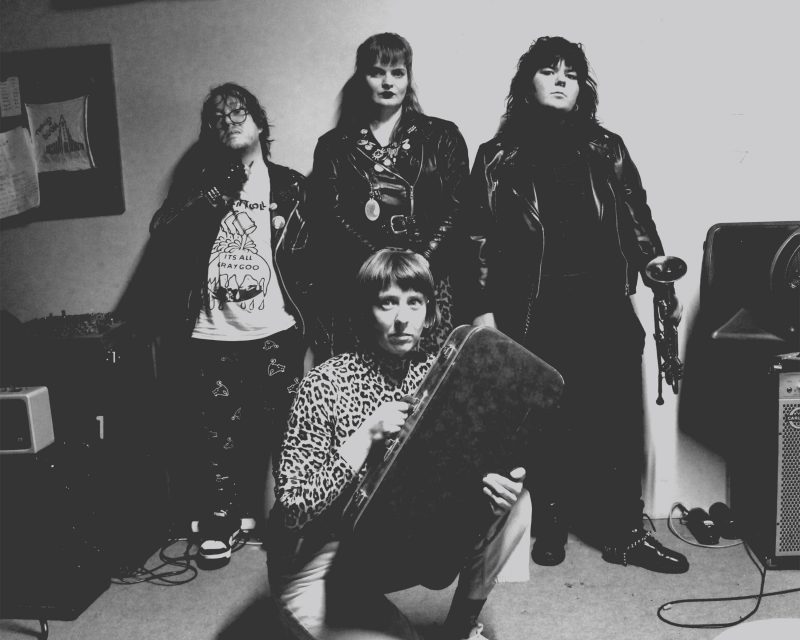 Drottningar Dauðans is available in a limited 500 copies of 150gr black vinyl housed in a minimal printed inner sleeve tucked into a 24pt reverse board black flooded jacket.
The album was written, recorded, and art-designed by BÖRN.  With Mastering by Will Killingsworth.
Drottningar Dauðans is out now via Iron Lung Records.
Pre-order links:
Follow BÖRN:
Follow Iron Lung Records: