Bankrupt what makes you bankrupt!
Austrian post-punk artist Gran Bankrott, né Florian Tremmel, unleashes a new track, Kapital Egal, through Numavi Records. The track follows the release of Bankrott's self-titled album, Gran Bankrott (2019).
Kapital Egal, which translates in English to "capital doesn't matter," is a hodgepodge of hypnotic, warped electronics. Dismal guitar slivers, distressed synth riffs, and a buzzing bassline pepper the sparse, reggae-influenced backbeat. This is a sobering sonic mix of Clashpolitik, a dash of The Specials and the post-Cold War dream bubble of capitalism bursting in a wail of despair.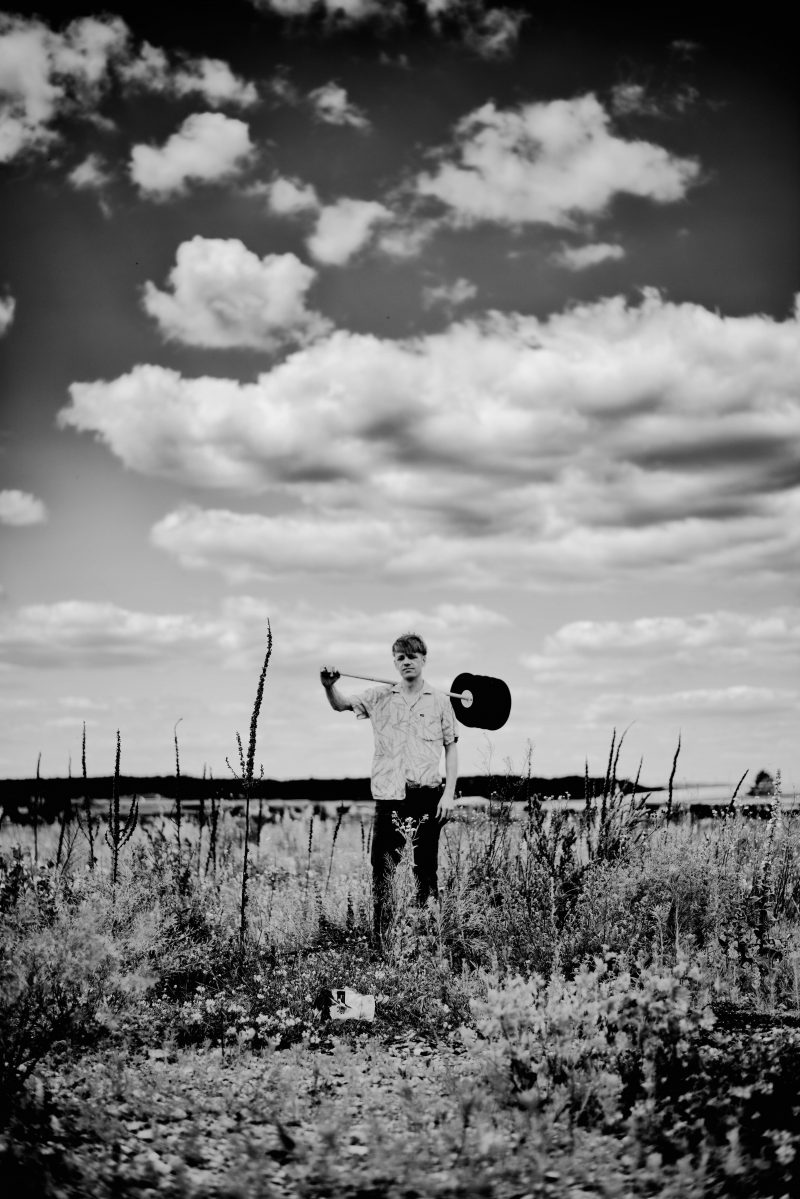 In a journal entry marked 22 June 2020, the artist writes,
I haven't seen another human being for weeks. It's getting harder and harder to find food and I'm hanging on to old artefacts. 
My colleagues whine about missing income and beg for attention. The government has failed. The police are killing on camera.
An Unconditional Basic Income never came…
Kapital Egal. 
Capital doesn't matter. A message for the times. With income inequality soaring throughout the western world, Oxfam reported in January 2020 that the just 26 individuals possessed the same amount of wealth as the poorest half of the world population. With 2153 billionaires on earth, the ultra-rich are worth a staggering $8.7 trillion. In Austria, just 10% of the population own over half the country's monetary funds.
Bankrott's overaffected, barking vocals viciously unmask Vienna's model of high standard living and digs right into the desolate, socially-disintegrated, and corrupt neoliberal dark underbelly. It is a chant of bleak resolution in a world of obscene class disparity, pestilence and strife. As the social structure of Austria becomes increasingly polarized along gender and ethnic lines, Bankrott addresses his country's growing social inequality. As a popular saying puts it, everything bad comes to Austria, but "a few years later than the rest of the world." With a shrug of the shoulders, Gran Bankrott drolly resigns himself to that nihilistic fate plaguing artists around the world.
"Ich hab schon lange keine Platte mehr verkauft
jajaja is mir egal
alles was ich will ist nur die Regierung stürzen
das leben ist schön
jajaja ist mir egal."
I haven't sold a record in a long time
yes yes yes I don't care
all I want is to overthrow the government"
The richly contrasted video clip, directed by David Visnjic, is a masterpiece of black and white noir.