"All things are poison, and nothing is without poison; only the dose makes a thing not poison." – Paracelsus
The moon and the alchemical symbol for water stand for the expression of femininity, change, and reverie. For the first time, completely alone in his mad laboratory, German-French artist Alice Gift is tinkering with a divine concoction. Mixing heady vials of chanson-noir, a hint of shoegaze, a touch of grunge and dreamy noise pop, the former crooner of Velvet Condom and Liste Noire is administering the dosage by his own measurements.
Throw in complex themes of modernity, such as fatherlessness, idealism, polyamoury, body shaming, populism, and elitism, and you have a potent mixture sure to cause an acute stirring of the emotions. Gift's intensity is the catalyst for this mixture. Eutopia is a strict, "tough-love" conversation; the driving force to create a better world, swirled in a tsunami of hurled cynicism. It's a common thread for artists who find themselves caught in the mire of duty and desire and finding themselves sacrificing their own voice, or inner peace, to the altar of fear; to the altar of the Golden Calf. The accompanying video is simple yet poignant, showing Gift's face transforming into lecturing mouths literally erasing or covering the eyes of the artist.
'It is said that utopians are blind, because they deny the cruel reality, but in the end, they are the ones who show us the way out of the darkness. In these times, our eyes have become our mouths, which cry out our fear before it melts our heads," says Gift.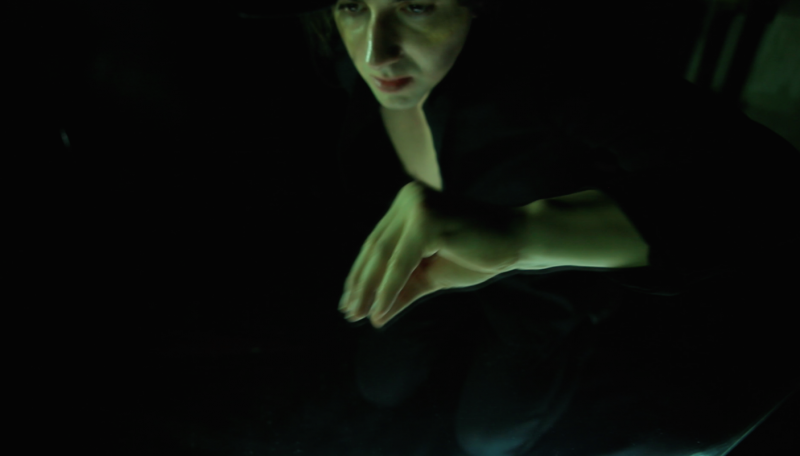 The self-proclaimed 'Tropical-Goth" began recording his first solo album a few years ago, playing all instruments himself, dubbing it his "Ego" album. Around that time he met his partner Djamila Paris and included her in his project. "In the beginning, she turned on the lights during live shows until she learned to play drums and then keyboard as an autodidact," he says. To this day, these two soulmates rehearse in the crypt of a lonely cemetery in Neukölln.
Gift's mixture of atmospheric melodies and razor-sharp noise is distilled with a glam rock androgyny, French-influenced chanson, and the melancholy of cold wave. His high voice is striking and dramatic, perfectly suited to Gift's epic compositions.
Watch the video for Eutopia, created by James Murphy, below:
Alice Gift's full-Length studio album Alles Ist Gift is set for release on 26 February through No Emb Blanc (LP/CD) / Cymbeline Records (Digital).
Follow Alice Gift: