The opening strains of Function by London's DRIFT. is an exercise in disjointed meditation, a trip through the doors of the spirit lodge and inner workings of the human psyche.
The eerie, atmospheric self-directed video for the track, peppered with fragmented visions and half-remembered dreamscapes, recalls Plato's "allegory of the cave" in The Republic. Plato describes a group of prisoners facing the blank wall of a cave, watching shadow projections on the wall from objects passing in front of a fire behind them. The prisoners are asked to name to these projections, which become the prisoners' version of reality. Plato asserts that the philosopher is freed from the cave with the realisation that the shadows on the wall are merely manufactured illusion. The prisoners know no better life until something snaps them into a different reality. Often this revolutionary break comes through the assimilation of new information, attained through various forms of symbiosis.
DRIFT. is the project of Nathalie Bruno, who describes a diverse palette of influential artists informing her musical direction: classical music, 70s electronic pioneers like Harmonia, Cluster and Faust, avant-pop landscapes, Yoko Ono, Kate Bush, and Broadcast. Bruno's approach is at once minimalist and richly-collaged sound derived from equally vast source material. "I devoured any form of literature or films that came my way…and stored it in a little box somewhere up there," says Bruno. " I let it come out in its own time by revisiting old songs…moulding new sounds, old sounds, cut-ups of synth jams done alone, field recordings from the phone to use as samples. Eventually, it was all starting to make sense." Her debut EP, Black Devotion, was released on Italian label Avant! Records. After playing a range of diverse shows across the UK and Europe, and releasing her second EP, 2017's Genderland, Bruno locked herself in her East London studio to assimilate a new set of influences that synthesised in what became Symbiosis, her upcoming first full-length record due out 29 May through Tapete Records.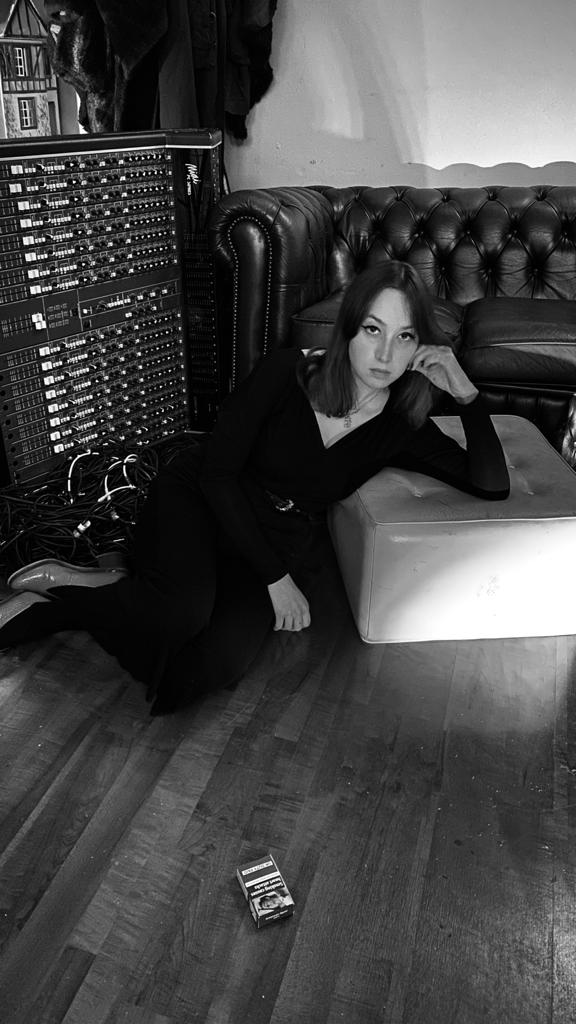 Bruno says the seed for Symbiosis was sown after a chance charity shop find in Finsbury Park: The Fourth Industrial Revolution by Klaus Schwab.
"It really struck a chord inside and brought on a deep exploration of myself and the world I was seeing form around me." She had no intention for the album to be a classic concept album, but rather envisioned the songs thematically weaving together, forming a subtle message as a whole. "The name itself came to me from reading a book of William S. Burroughs," Bruno clarifies. "The word "symbiosis" had never been in my vocabulary before, which is strange now as it's a work that pops up all the time. It represented a whole variety of interpretations, from the content in each song, to the process of finishing the record, to how I felt in general toward the world."
The artwork for Function and Symbiosis was created by British artist Jack Solomon Smith.
"I came across Jack's work online, from posts he made of little sketches and amazingly detailed sci-fi comics he had been working on, and I thought "he must design my cover." The artists shared influences and bounced ideas via phone and email between London and Birmingham. Smith's illustrations echo the retrofuturistic nature of DRIFT.'s dreamy vox, which sonically emotes the oeuvre of a Blade Runner-esque noir thriller. "I really felt he understood what I was trying to do and I had a lot of faith that he would capture the atmosphere of the music and release it in his own way on paper," says Bruno. "In the end, he produced such an intricate splendour that I feel like the whole process of this record, which began really from the feeling of breakdown in communication and interaction, turned into a symbol of positive symbiosis between humans."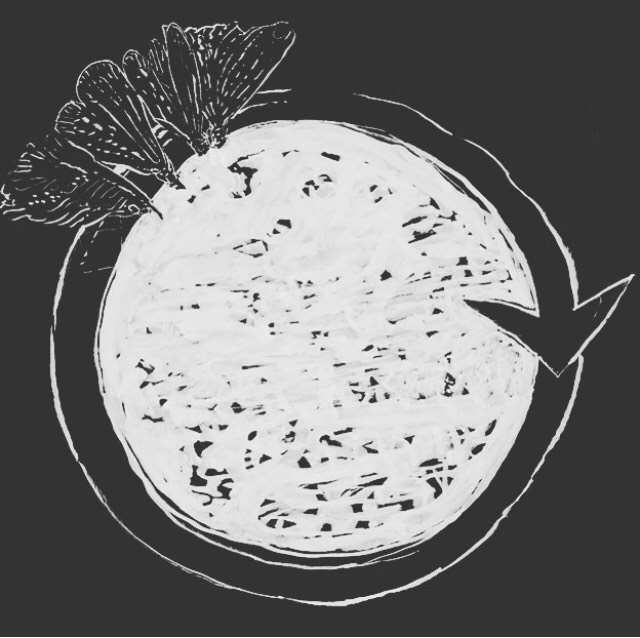 Smith found the collaboration inspiring, as well, describing DRIFT. as "a perfect canvas to rewire the vision of the future as colourful and old, ceremonial and rust beaten. Shrine-like ornament and clinical machine language, plaited together."  Smith wanted something that could "mix urban visual communication and the renewal of energy," noting that death also serves as an energetic transfer. (The vinyl edition features the moths spinning in the centre of the disc.) Smith described his vision of moths as "evidence of nature's romantic need to seek energy sources, and the inference of them drinking from a symbol of a cycle of life suggests the breakdown between representation and abstraction."
Stream/ pre-order the record here
Watch the video for "Function" below: