New York City's own Weep is back, and, contrary to their signature irreverence, a little nothing goes a long way. Their fourth full-length album, Too Much Nothing, is out now, packing a high energy, deft punch to sound off 2021.
Too Much Nothing is a slight departure from Weep's usual foray into spacey synths and shimmering guitars. This collection is raw and passionate, yet never descends into chaos. Too Much Nothing has, as the band explains, "the odor of a bunch of stuff you can't put your finger on, but the major stench of it is exclusive to the Weep."
The band admits they can't figure out what genre they fit into, but they certainly don't care for labels, either, and refuse to mince words about it.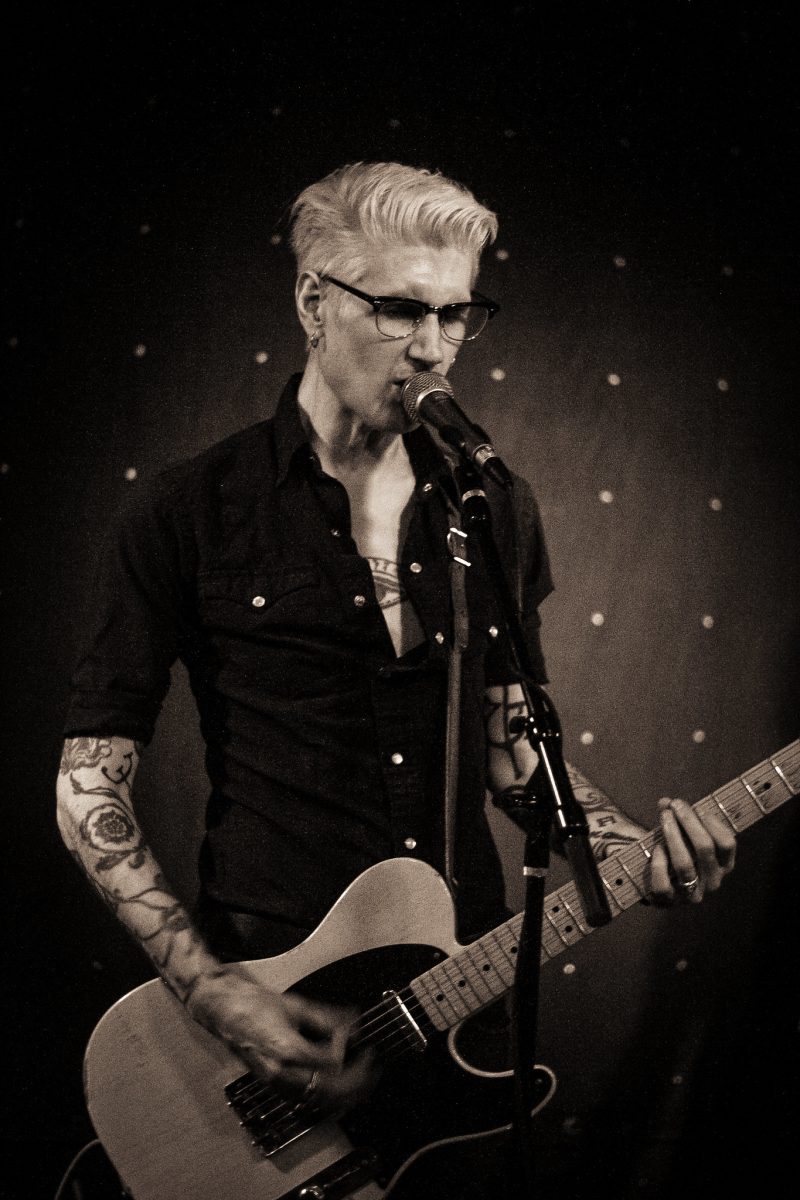 Weep is a mainstay in NYC, having formed in 2008 by singer/guitarist Doc Hammer (Requiem In White; Mors Syphilitica). Hammer also made his name as co-creator, writer, and voice actor of The Venture Bros. Three others round out Weep: bassist Fred Macaraeg, keyboardist Alex Dziena and Bill Kovalcik on drums. Their debut EP, Never Ever, was released in 2008, followed by the full-length albums  Worn Thin in 2010, Alate in 2012, and 2014's Weep. All songs on Too Much Nothing were written, arranged, recorded, and produced by Doc Hammer and mastered by Mark B. Christensen at Engine Room Audio.
The album meanders between mid-90s grunge and Weezer nods, Gothic rock, post-punk, Brit-pop, and shoegaze, taking hearty nibbles from each genre and regurgitating it all into an entirely new combination. Too Much Nothing has the nostalgic familiarity of a high school joyride with a bitchin' CD spinning in a 2001 Honda Civic, but is firmly rooted in modernity.
Two tracks stand out on the album: Half-Remembered Yesterday, a rollicking, menacing number that packs an immense amount of energy. "Sophie Said" is a more gothic-oriented track, evoking Phantasmagoria-era Damned, with a powerful punk drum backing and eerie organ elements in the hook, perfectly complimenting a crooning lead. "The Rope" grabs you with a killer guitar hook (and that organ again!) and Hammer's bellowing shrieks.
Hammer put his design skills to work with the album cover (which features a clever nod to the dearly departed Tower Records) and gorgeous Too Much Nothing shirts, a unique souvenir from a true renaissance man.
"…I looked through my band shirts that I still wear and love, and I saw a pattern," says Hammer. "All of them were these junky, bootleg shirts with a, one color, beat to hell image printed with that wonderful Plastisol ink that cracks. Modern ink will never do that, and it's a shame that the patina of love will never occur. I adore a patina, and that's why the album cover of Too Much Nothing has the look of an old, over-handled vinyl sleeve. So I made the shirt to match!… All the fashionable subtlety of barely advertising that a nearly unreadable design offers, coupled with the Rock-N-Roll credibility of same. That's not just a confusing sentence, that's win/win!"
A fantastic effort from Weep, tailor-made for the open road and open hearts.
Pick up Too Much Nothing here.