Nick Cave & The Bad Seeds performed their 15th studio album Push the Sky Away in its entirety on Feb. 21, 2013, at the Fonda Theatre in Los Angeles and shared that performance around the world  live via YouTube.
Now, over a year later, the band has posted a full director's cut of the 103-minute concert, which found the Bad Seeds in typical Nick Cave style, joined by a children's choir.
Check it out via the link below.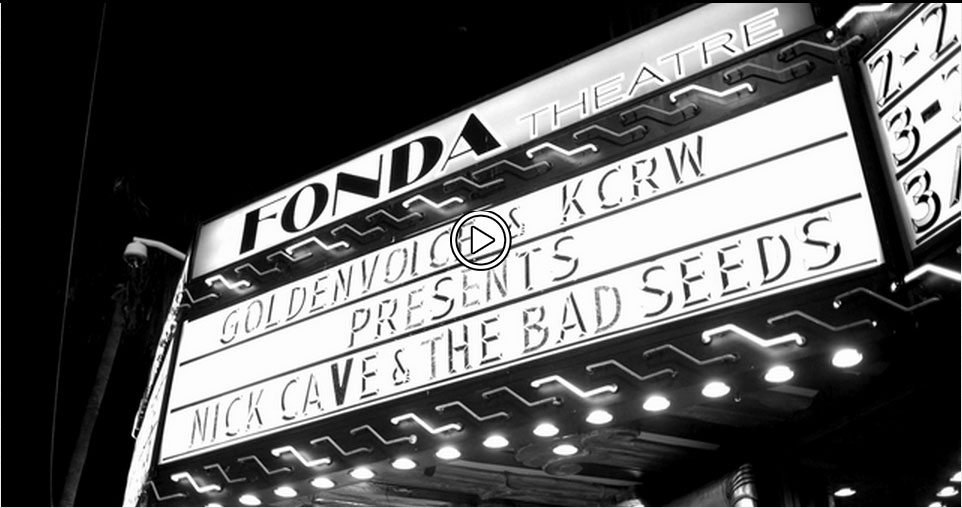 LINK: Nick Cave & The Bad Seeds 'Live in LA: Fonda Theatre'
Setlist: Nick Cave & The Bad Seeds, Fonda Theatre, Los Angeles, CA, 2/21/13
Push the Sky Away
1. "We No Who U R"
2. "Wide Lovely Eyes"
3. "Water's Edge"
4. "Jubilee Street"
5. "Mermaids"
6. "We Real Cool"
7. "Finishing Jubilee Street"
8. "Higgs Boson Blues"
9. "Push the Sky Away"
Second Set
10. "From Her to Eternity"
11. "O Children"
12. "The Ship Song"
13. "Jack the Ripper"
14. "Red Right Hand"
15. "Deanna"
16. "Love Letter"
17. "The Mercy Seat"
Encore
18. "Stagger Lee"