Detroit deathgaze duo, VAZUM, has birthed a new album called V+.  Consisting of ten visceral songs based on real-life experiences ranging from death and loss to paranormal events and hallucinations, Zach Pliska (vox, guitar, drums) and Emily Sturm (vox, bass) recorded the album in their home studio, utilizing newly acquired analogue gear.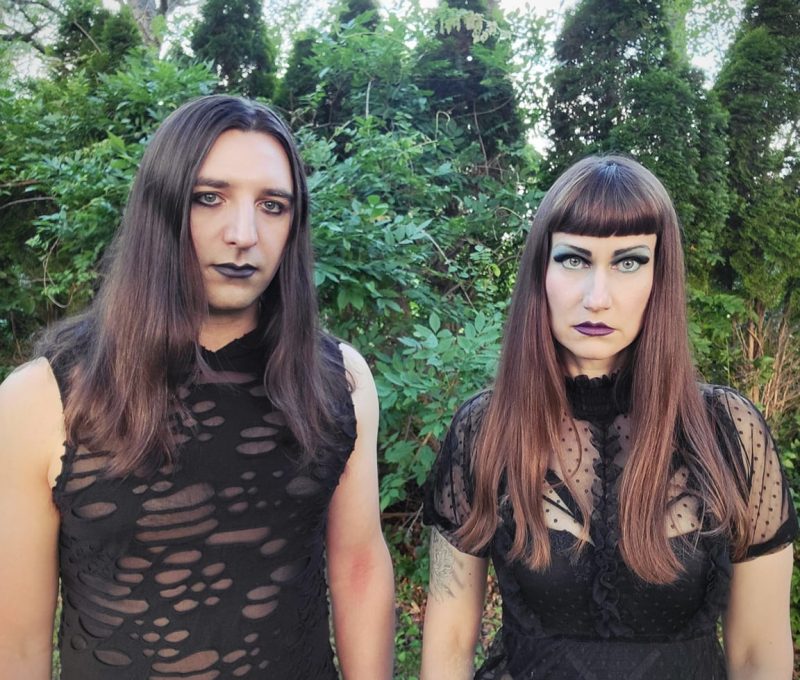 With this album, fashioned in gauzy dark shoegaze, there are plenty of layered guitars, reverb vocals, and fuzz pedals atop the propulsive churnings of drums and bass. The duo made a conscious effort to ditch digital plug-ins, opting instead for a raw and organic sound, resulting in a unique sonic payoff.
Zach and Emily equally contributed to the songwriting process and share vocal duties throughout the ten songs. Lyrically, the album treads in dark territory involving domestic violence, murder, the Salem Witch trials, hypocrisy of the patriarchy and environmental ruin. There is some more light-hearted fare, however, with a few songs taking on a satirical tone when speaking of the music industry and social media influencers.
Vazum was formed in 2017 by vocalist and multi-instrumentalist Zach Pliska. The project's past work includes three albums released 2018-2019, combining classic gothic and deathrock roots with the depth of shoegaze.
The video for Loved 2 Death, a good old-fashioned cemetery romp directed by Emily Sturm, comes straight out of Scary Stories To Tell In The Dark: the video features Vazum wandering around Victorian tombs in blood-soaked wedding attire…the ghostly apparitions of a love gone very, very wrong.
Watch Loved 2 Death below:

Listen to the album here:
Follow Vazum: