You can keep it down low
They can't get what they want
What they're thinking right now
They'll get it, but you'll be hiding out
Where have you buried your darkest emotions? In the soft earth, easily accessible? Under murky waters, where courageous divers can venture? Or under the frozen tundra, difficult to find, difficult to dig up, and surrounded by predators?
Seattle's MØAA, the project of Jancy Rae, takes you on a trek through this dark night of the soul with their dreamy darkwave track, X Marks, off their debut album Euphoric Recall (We Were Never Being Boring).  In this lush number, the whispering vocals of Rae and collaborator Andrea Volpato (New Candys) drift over dreamy pop hooks, an eerie synth-scape, and driving beat.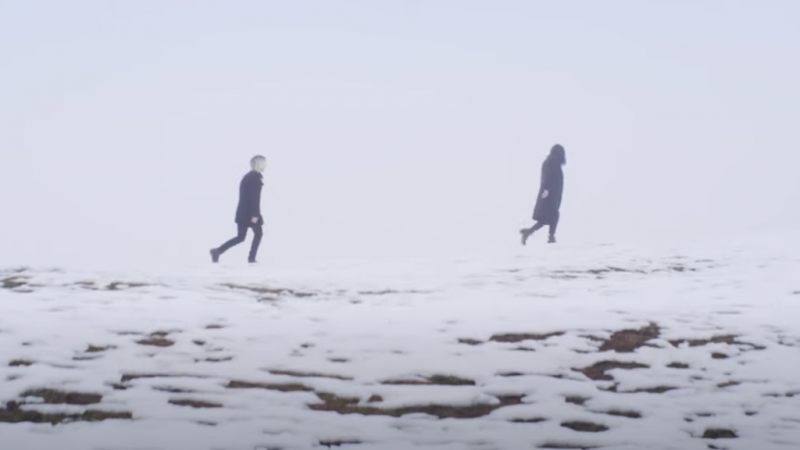 The otherworldly, mysterious video, directed by Blau! Production, was filmed with an anamorphic lens in the Italian Alps, highlighting the mystical elements and reminding us all that although our emotions comprise a great part of our existence, we're all part of a greater, sometimes sinister life cycle.
"Moving through a sequence of escapism, confrontation, and the surreal nature of becoming a witness to your own self delusions, X Marks reminds listeners that the truth is omnipresent, patiently waiting to be found and reveals itself only when sought," says MØAA.
Jancy Rae launched MØAA by creating demos while living in the forest near Seattle. Serving as an outlet to process a troubled past, MØAA was named after the MAO-A gene, also known as "The Warrior Gene," for its connection to increased aggression and perseverance. More than halfway through writing the album, she moved across the world to Italy, where in isolation and in collaboration with Andrea Volpato, she completed the writing and recordings at Fox Studio Venice.
Watch the video for "X Marks" below:
The album Euphoric Recall is out on the 2nd of April. You can pre-order it here.
Follow MØAA online: