Let the world wash away
Crash and break to smithereens
It's no concern to me
Darkwave outfit Never Knows Best is out with a new EP, Wait and See, and friends, it is a wild ride. The proverbial phoenix rising from the ashes of Cameron Dunbar's previous solo project, The Blinking Lights, Never Knows Best was borne out of live looping, computers, and retro-electronic hardware. An eclectic mix of synths, electronic cut-time beats, and distorted guitars round out the band's sound, but the real stunner here is the vocals. Existing somewhere between the timbre of Ian Curtis' thunderous monotone and Peter Steele's booming growl, Dunbar's raw vox, particularly in the opening titular track, grounds the ethereal quality of the synthy backing tracks with urgency and pathos. It is an intriguing combination that catches you unawares and scoops you right into a smashing four-on-the-floor mode.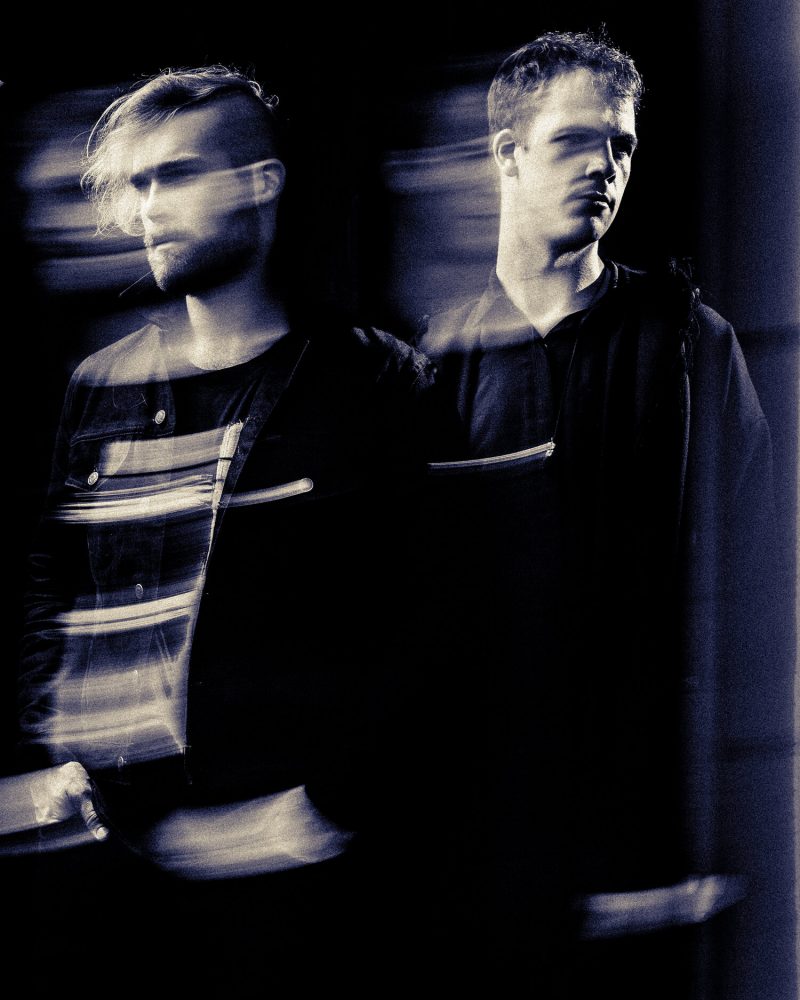 Inspired by Joy Division, The Cure, and Depeche Mode, as well as modern outfits like Covenant, Chvrches, and Crystal Castles, Dunbar built the project around the concept of a "one man show," but discovered the synth talents of  Justin Schultz gave the project a more fulfilling live sound, so he joined in 2018. Never Knows Best self-describes as merging retro electronic sounds with modern technology and post-punk guitars.
"The release is fundamentally about futility," says the band. "It was the result of over two years of constant struggle, feeling like we weren't getting anywhere, wasting our time with the whole thing. The production was excruciating; we had to relearn everything we knew about producing music, trying to create a sound that captured the essence of all our greatest influences, but expressed the emotions we desired."
Overall, Never Knows Best digs through the diverse sounds generated during the early 90s, giving the ennui of grunge a techno backbeat. They rehash the best of metal, grunge, and techno and put their own unique creative spin on what could be "yet another synth band." The result is an exciting new hybrid.
Wait and See was recorded at The Red Room, and mixed at Moonpalace Productions by Chris King (Cold Showers).
Pre-order the EP here:
Follow Never Knows Best: