Pale Dīan, from Austin, TX, straddles the boundaries between dark post-punk and ethereal shoegaze. Their latest offering, "Emily", is a dreamlike soundscape, with a smudgy, esoteric oeuvre hovering around them. At once comforting and nightmarish, the sluggish track drags the listener through the channels of the subconscious with a gentle siren song, deep echoes, and a Southern Gothic sensibility.
Pale Dīan, comprised of Ruth Ellen Smith (vocals, synth), Derek Kutzer (guitar), Misti Hamrick (bass), and Neil Durr (percussion, drum machine), draws their wide-ranging influences from Cocteau Twins to Roy Orbison, "their starkly atmospheric and otherworldly sound" reflects deep emotional experience and the labyrinthine dream-state. They verge on the psychedelic with "Emily", suspended in that state of unconsciousness that teeters on the precipice of the dark unknown.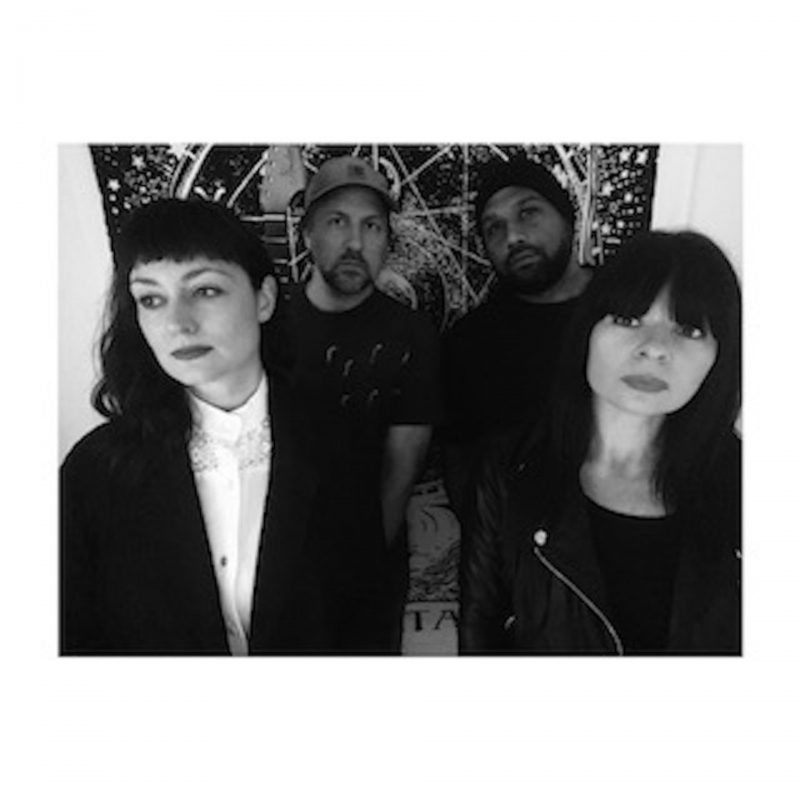 The video, created by director Raphael Umscheid, was filmed in the swamps near the Texas/Louisiana border. The band fell in love with the sight of Caddo Lake and wanted to extract the haunted timelessness around the eerie landscape.
"The simplicity, the murky water, the cypress trees, even the thickness in the air seemed to work together to create the illusion of slowed time or even a time other than our own," says the band.
The short film perfectly illustrates the strange surrealism of the song; the phantasmagorical imagery, the impaired visions cloaked in the darkness, and the mystery of the mind all come together in this David Lynch-meets-Tennessee Williams feast for the eyes.
Watch the video for "Emily" below:
Previously, Pale Dīan toured extensively throughout the US and South America in support of their debut album, "Narrow Birth," which Manifesto Records released in 2016. Most recently, their new single, "Emily," was released on August 20, 2021, by Mr. Pink Records. The band's live set has expanded to include an acoustic rhythm section. Meanwhile, a sophomore LP is in the works.
Find Emily on Pale Dīan's Bandcamp page here.
Follow Pale Dīan: