Let us take a trip through the darker side of shoegaze: the realm of cold synths and even colder Midwest winters, as Chicago's New Canyons have released the lead single "Blackest" from their forthcoming album, Heavy Water, scheduled for release in early 2021 via Feeltrip Records. This full-length LP follows up their 2013 album, Everyone is Dark.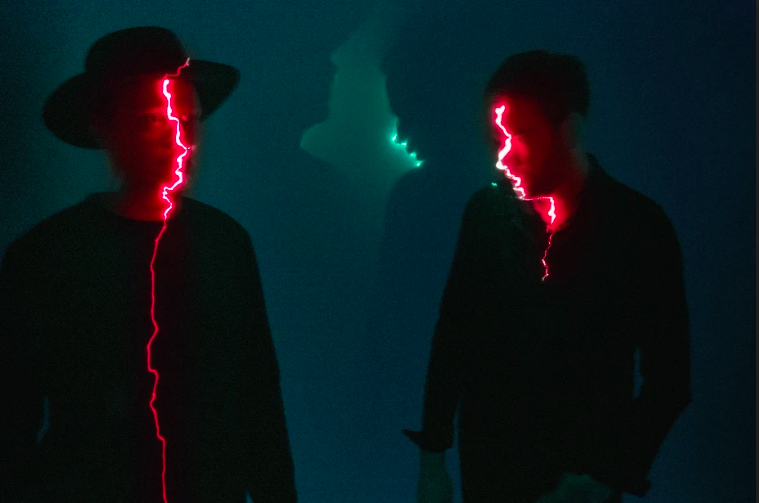 Blackest captures the anxiety and dark nature of the world in which we live. According to the band, the track refers to "the dark nature of the soul, evoking imagery of blood so dark, it is almost black." The poignant ringing of synthesizers evokes those unsettling feelings, while the vocals bring it on home with the sweet relief of a lullaby.
The accompanying video, a hypnotic black and white German Expressionist-inspired dreamscape, was directed by Andrew Marrah and edited by Zach Guyette. It accurately depicts the general ambiance of the art world at the moment; the frenetic, dark energy of near-constant survival mode. It is a black and white masterpiece.
The duo of New Canyons, comprised of Andrew Marrah and Adam Stilson, has been playing together since they were youths in Michigan, sharing a love of shoegaze, industrial, and alternative rock from the get-go. Since their last album, New Canyons has developed a more self-aware, confident, and sometimes aggressive sound that is truly unique.