Taking a bath in cyanide…
Musical icons Danny Elfman and Trent Reznor have joined forces for a brand new version of "Native Intelligence", the duo's second collaborative reimagining of music from Eflman's sprawling and ambitious double album Big Mess [ANTI- / Epitaph Records].
Reznor takes the lead with the song's vocals, with Elfman backing him up, over a precise syncopated orchestral arrangement and a caustic spiral of rock instrumentation. The duet is laborious and lunging, and emotional encore for their release of "True" last year. The song blends their signature styles and unique voices in a bewitching tapestry of overlapping sound that encapsulates all the best aural allusions to the avant-garde alternative rock of Tin Machine and 1. Outside era Bowie. It may take a couple of listens to truly absorb this track – it's as cerebral and thought-provoking as it is sophisticated and emotional. This ambitious reworking of "Native Intelligence" unites both harmonically complex arrangements and simple high energy driving music with biting, acerbic wit as they reckon with the chaos and confusion of the modern world.
Listen below:
Elfman's and Reznor's versions of "Native Intelligence" and "True" are both featured within the brand new collector's edition box set of the groundbreaking Big Mess, along with all 18 original songs plus bonus discs containing additional unreleased reinterpretations and remixes. Elfman is joined by drummer Josh Freese (Devo, Weezer, The Vandals), bassist Stu Brooks (Dub Trio, Lady Gaga, Lauryn Hill), and guitarists Robin Finck (Nine Inch Nails, Guns N' Roses) and Nili Brosh.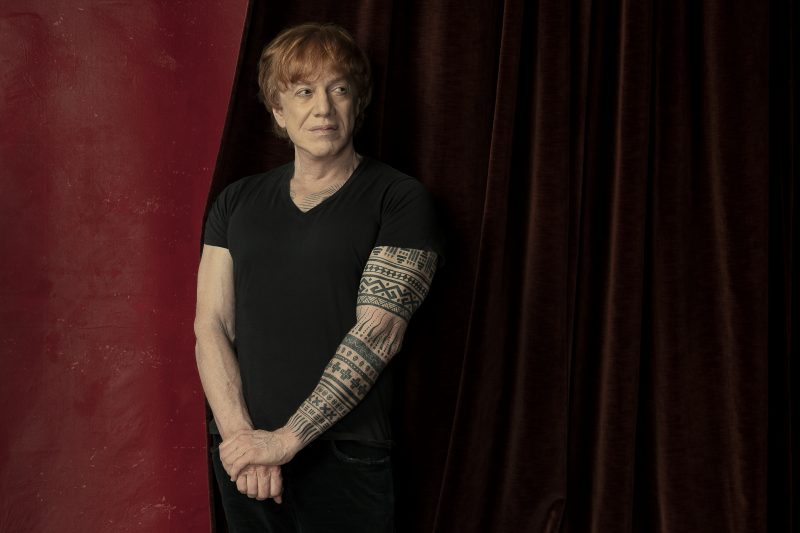 Elfman will be unfurling a live performance, Danny Elfman: From Boingo to Batman to Big Mess and Beyond! at this year's Coachella Valley Music and Arts Festival on April 16th and April 23, 2022. This brings Big Mess full circle: the cancelled 2020 festival notably served as the impetus for Big Mess; the quarantine that followed triggered the creation of what would become the album. Elfman discussed this in a previous interview with Post-Punk.com, as well as his collaborations with Art Director and frequent collaborator, Berit Gilma.
Listen below:
Included within the box set is a 60 page, hardcover artbook containing never-before-seen renderings of the distinctively unsettling digital sculptures of Elfman done by artist Sarah Sitkin, a 20 page stitched softcover lyric book with behind-the-scenes photos, a 12" x 9" art print signed by Danny himself, a detailed life-sized light-up model of Elfman's peculiar hand designed to be a stand-alone showpiece or one-of-a-kind night-light, a code which provides downloadable digital audio files and a behind-the-scenes mini-documentary on the making of Big Mess, and four LPs on exclusive color variants. The bonus discs are comprised of new remixes from HEALTH, clipping. and more, as well as never-before-released songs with featured vocalists including Rebekah Del Rio, FEVER333, Blixa Bargeld, and Trent Reznor.
Limited to 1500 copies worldwide, the stunning release offers fans the ultimate window into the creation and visuals of the groundbreaking project and is available for purchase here.
And read our interview with Danny Elfman and Berit Gilma on Big Mess here.
Follow Danny Elfman: