Korine, the Philadelphia duo of Morgy Ramone on vocals and Trey Frye on keyboards and bass guitar(!), reveal the new video and single, "Fate" from their upcoming second album, The Night We Raise. The dose of New Order-style groove, complete with a standout bass riff is the first new offering from the band since last year's classic single, "Uncrossed". The progression of sound and songwriting will be immediately apparent.  The track hits like a bomb and never stops. Lyrically, the band say "Fate" is:
"An unstoppable pre-determined destiny – Standing in its way is futile, just as the sun sets. Flashes of the future and a shared past meet – grasping hands forever and connected in the passing moment…"
Visually, we have scenes of a gorgeous graveyard as a superimposed background to Morgy and Trey performing. The lyrics appear at the bottom of the screen with yellow highlights to guide us through the words, karaoke bar style! You have no excuse now not to get your local bar to add this to the selection menu when it reopens!
Watch the video for "Fate" below:
Korine's forthcoming release, The Night We Raise, will be released September 4th jointly by Born Losers Records (US) and Data Airlines (FR). Pre-orders are now being taken. Follow the links below to reserve your copy.
Preorder The Night We Raise on Vinyl US and EU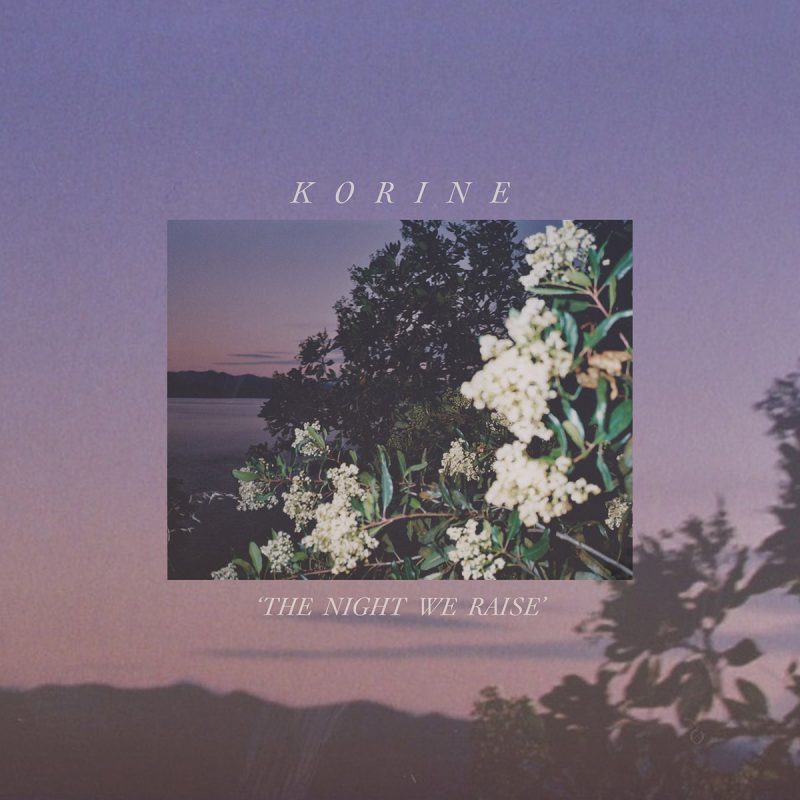 *Feature image taken by Trent Wimbiscus