Look into these somber eyes
The hunger…
The pain
The opening sequence of 1983's The Hunger is pure vampire euphoria. Staring David Bowie and Catherine Deneuve, the movie begins with a blue toned, seedy club clouded by fog. Bauhaus performs "Bela Lugosi's Dead" in the midst of the crowd as quick cuts between Peter Murphy and a lustful vampire hunt create an ominous setting.
It's no surprise that Curses was inspired by The Hunger for his track "Miriam" on his new LP, Incarnadine, out on Dischi Autunno March 11th, as it is, arguably, one of the best vamp movies of all time. Curses, the artist from Berlin by way of New York City, is known for his cross-pollination of genres with his work as an ecclectic international DJ and in his dark tinged productions. "Miriam" is an excellent indicator of those contrasts.
With guitar lines that are reminiscent to The Merry Thoughts and sorrowful synths that can only be compared to The Cure's late 1980s work, "Miriam" is a goth gem co-written by Ben Airey. Based on the Deneuve's character from The Hunger, her "character [is] trapped in eternal loneliness forever searching for a love that can last the test of time. A battle between her internal desires and external reality." Heavily influenced by the past, Curses updates the classic goth sound with his sophisticated means of production that is chic and primed for the dance floor.
We got to chat with Curses about "Miriam" and the new LP:
"Miriam" is inspired by The Hunger, one of the most goth movies of all time. What about the movie inspired you to write the song?
It's always lingered in the back of my mind to incorporate The Hunger into my work, but I was always afraid of it being too obvious or cliché. Then the pandemic happened and I stopped worrying about things like that. The idea of Miriam being this immortal symbol of love contrasting with an edge of fragile existence and ability to destroy anyone against her path is intriguingly romantic to me. The beauty of tragedy and elusive passion.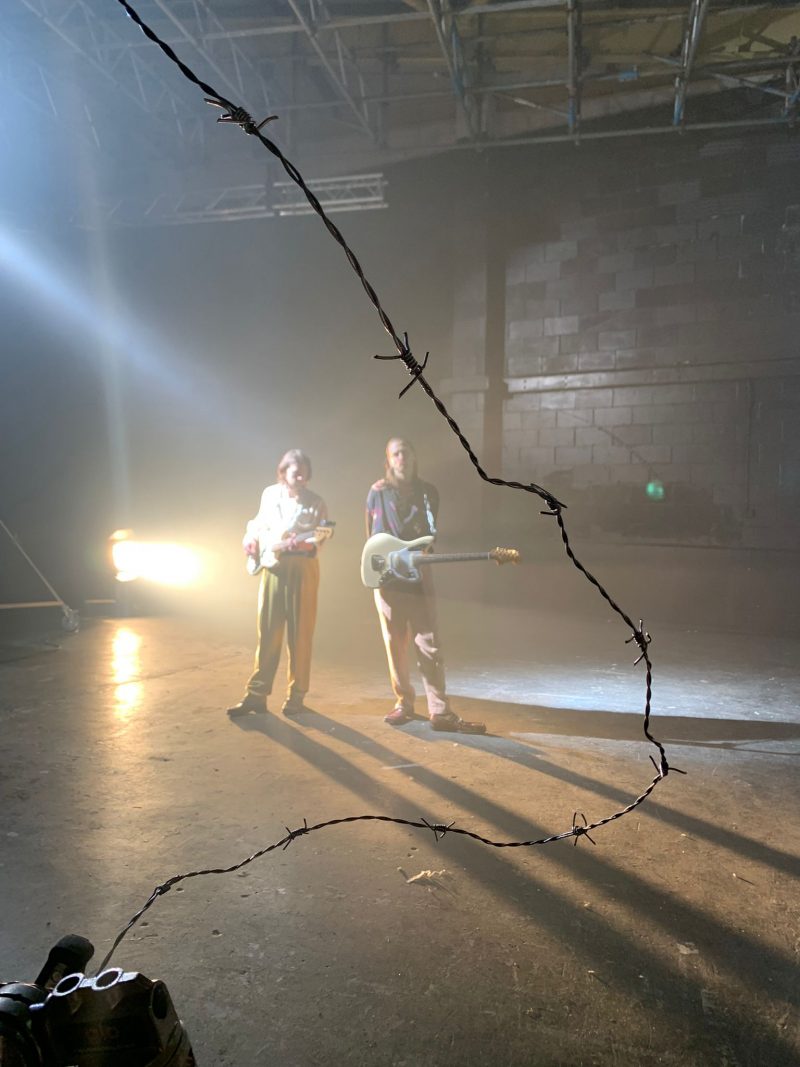 And the question we all want to know: is The Hunger the best vampire movie?
Yes! I mean, the Bauhaus opening credits are undeniably the best opening credits in any vampire film everrrrr, and the film that follows is absolute gloss and fog cinematic bliss. It's timeless in the way that it breaks gender roles and sexuality down to love for love and attraction to the immortal soul.
Where did you get the title for the LP?
In reference to Macbeth, its the color of flesh that actualizes mortality. Existance. For this album, I see Incarnadine as the color of blood inside our veins, before it leaves the human body… keeping conscious of our dimensional mortal vessel of here and now.
Were there any records or bands you were listening to during the process of writing the LP?
My bandmate, Dame Bonnet introduced me to the Cure instrumentals, which I overlooked and never gave the attention they deserved at first listen. The guitar in these instrumentals mixed with my constant passion for New Beat and early EBM inspired me to push this 2nd album into a more verse chorus verse song format of writing.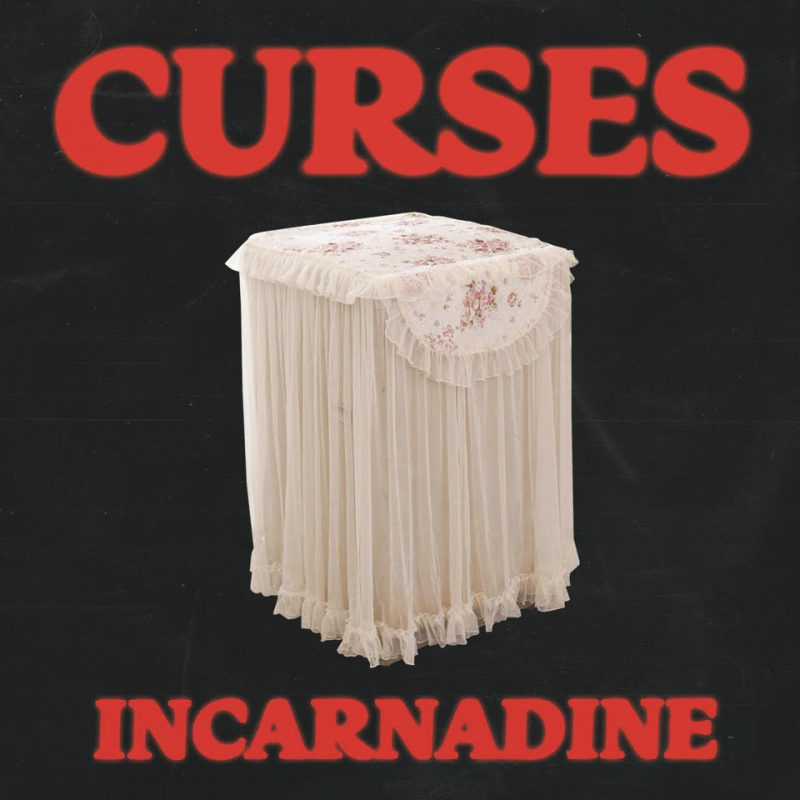 You seem to focus on blending genres in your work between new beat, EBM, italo, and post-punk, for example, do you think there should be less delineation between scenes and styles? How do you think we can merge them together more?
As a DJ, I always got bored sticking to one genre… I think this love for mixing genres and blending them by mutual attitude and energy translates into the music I write and produce. I really notice a big meshing of scenes happening right now. I love it and I think we are in the middle of a mega merging of many micro-genres. I feel the gated snare is like the peace totem amidst italo, EBM, freestyle, new beat, dark disco… Ravers or punks, at the end of the day we're all goths at heart.
Do you have a favorite track off the LP? Why?
A lot of these songs were written while we were on tour in 2019, jamming at shows or in rehearsals, so they've been in my sphere for a whiiiile and feel old to me at times… on the other hand, the most recent song on the LP is the collaboration with Jennifer Touch. I loooove this one. Jen's banshee haunting vocals give me chills but also make me wanna dance into the fog and lightning strobes all night. Cant wait to do that one live together, which we will do for the first time in Berlin this April!