The New York City bred, Berlin-based Curses dabbles in a little bit of everything. As a producer, live performer and DJ (and sometimes actor), you'd think he'd be busy enough, but if his solid curation of the triple LP, 38 track Next Wave Acid Punx compilation from 2021 says anything, then curator should be added to the list.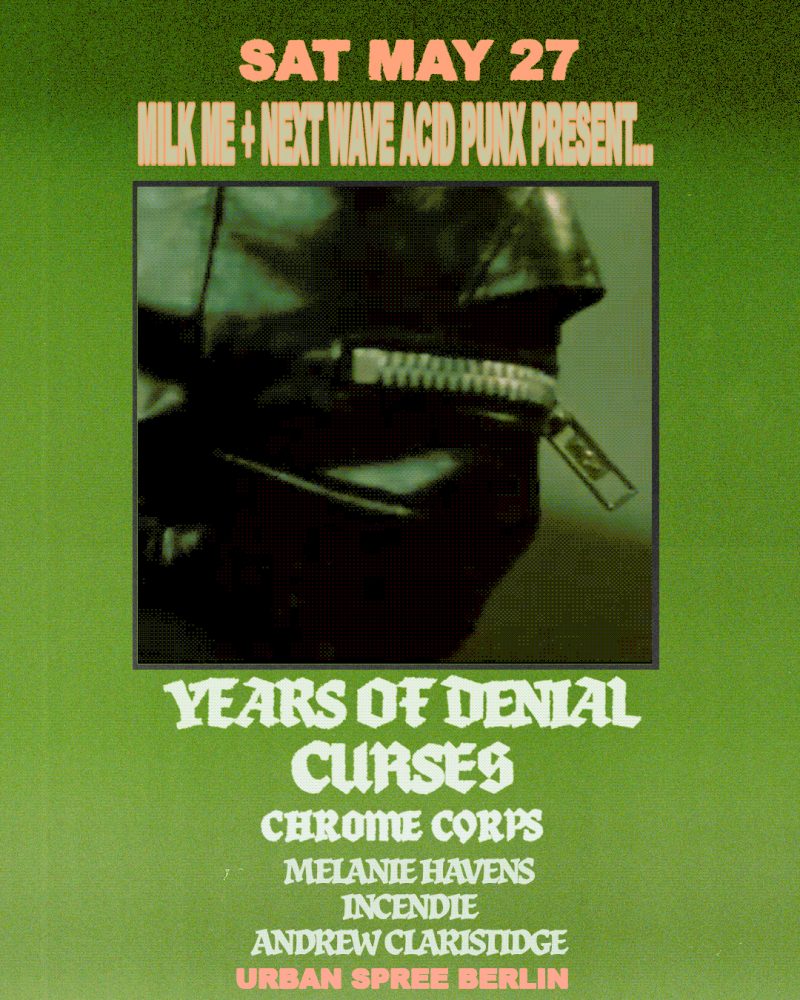 This Saturday, Curses' Next Wave Acid Punx and the Berlin-based Milk Me agency present an evening of post-punk, wave and electronica at the infamous Urban Spree in Berlin. The headliners, Years of Denial, are known for their stark EBM productions that emote both toughness and pain that's emphasized with the vocals of Czech artist Barkosina Hanusova. Alongside Hanusova, the French producer, Jerome Tcherneyan, have become the scene's most sought after duo and have released on prestigious labels such as Pinkman, Veyl and Mannequin.
Alongside a live set by Curses, the Seattle project Chrome Corps will perform as well. The duo of Michael "F9000" Pinch and John Reed are influenced by EBM's greatest: Front 242, DAF, Cabaret Voltaire, and Nitzer Ebb. Throw in a dash of other genres like synth-pop, electro, freestyle, house, industrial, and new beat for an aggressive but funky feel for nonstop dancing.
Grab your tickets for this Saturday's show at Urban Spree in Berlin here.