On July 1st, 1985, Dutch post-punk act Clan of Xymox released their self-titled debut album on 4AD records. The album followed the band's debut EP Subsequent Pleasures, which was released two years prior in 1983. The EP drew the attention of Brendan Perry of Dead Can Dance, who then invited the band to join him on tour, which helped facilitate a record deal with 4AD for the band's first LP.
Clan Of Xymox was produced by 4AD co-founder Ivo Watts-Russell himself, and recorded at Palladium Studios in Edinburgh. The record's sleeve was designed by 4AD graphic artist Vaughn Oliver.
The album featured one double A-Side single "A Day"/ Stranger.
Watch the video for "A Day" below:
Clan of Xymox"s self-titled debut LP was the first of two released on 4AD, and featured the group's original trinity of songwriters–Ronny Moorings, Anka Wolbert, and Pieter Nooten.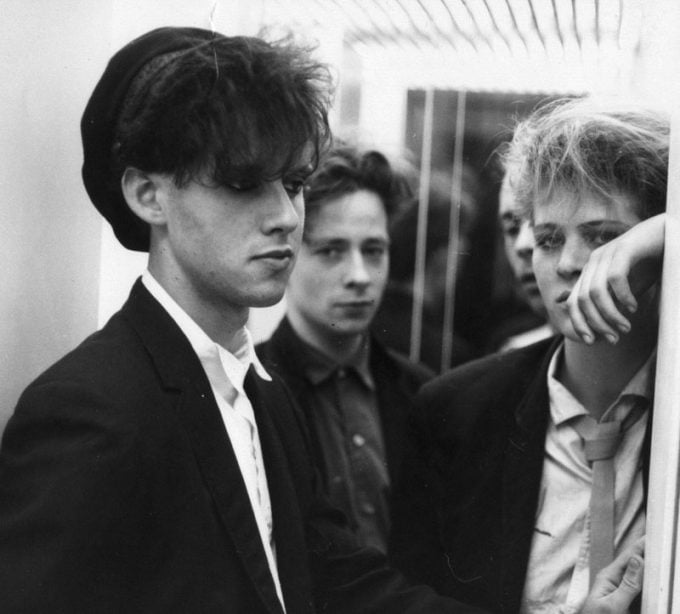 Around the time of the record's release, the band grabbed the attention of radio DJ John Peel, who would go on coin the term  "darkwave" as a descriptor for their sound. The term Goth was not in heavy use until after 1985, but since Clan of Xymox released their first album, darkwave has become the terminology for dark synthesizer-based music and minor chord progressions, with or without guitars.
Besides the two singles, the record also features the standout track "Seventh Time", sung by bassist Anka Wolbert.
As a bonus, the CD version of the album features the Lonely is An Eyesore version of the Subsequent Pleasures track "Muscoviet Musquito" , as well as 4AD and Mute Records Engineer John Fryer's Blackwing Studios remixes of "Stranger", and "A Day".