Venturing into uncharted musical landscapes, Chrystabell's fourth album, Feels Like Love (2019), took a detour from her signature ethereal dream pop, moving into the avant-garde realm of punk, new wave, and psychedelic rock. It was a massive change for her career, showcasing her talents as a songwriter and her formidable vocal dexterity – the bold new approach brought her solidly into a new kind of retro-futuristic chanteuse; the missing link between her dark jazz-inspired former guise and the disco dystopia of 2022's Midnight Star. Landing somewhere between Kate Bush, Eurythmics, and Phantasmagoria-era Damned, it's a curious collection of gorgeous Baroque pop.
With "Feels Like Love," Chrystabell transcends the ordinary, immersing listeners in a reality of her own creation—a surreal, yet deeply earthy wonderland, as radiant and multifaceted as her own imagination. This polymath genius from Texas—whose past ventures encompass musical collaborations with Nouvelle Vague's Marc Collin and renowned filmmaker David Lynch – and holding a significant role as Special Agent Tammy Preston on Twin Peaks: The Return—casts a captivating enchantment that not only resonates deeply but also powerfully expands our perception of what can be possible.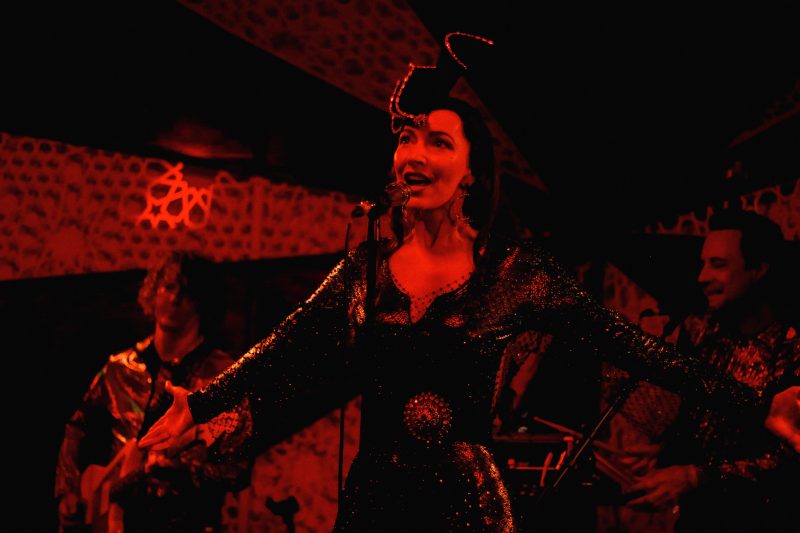 Now, Chrystabell is releasing a very limited autographed edition of Feels Like Love on a stunning black sea in scarlet color vinyl, packaged in a geometric die-cut inner and outer sleeve with UV, matte, and textured coatings. The album was masterfully created by Grammy-award nominated designer Todd Gallopo for Meat and Potatoes design company. The album is also available on CD and streaming.
Follow Chrystabell: