Chilean postpunk infused shoegaze outfit Seatemples have unveiled their video for "M.I.S", the second single from their new full-length studio album Trópicos. The song is a haunting veil of soft and ethereal melodies that swirl in a beautiful melancholic haze, and set the tone for the rest of the spellbinding album that follows from this introductory track.
The video for "M.I.S" was made by Spaceman Films and directed by Francisca Lynch, and features the artistic talents of Maximiliano Briceño a.k.a Space Octopus.
The bands describe the song as being "about redemption, hope, second chances, and multiverses".
Watch the video below:
Seatemples formed in 2014, coming together to create a sound that is a mixture of sonic influences that range from post-punk, shoegaze, dreampop, and coldwave to neo-psychedelic elements. These weaves several layers of sound, atmospheres, and textures based off of wistful and timeless melodies.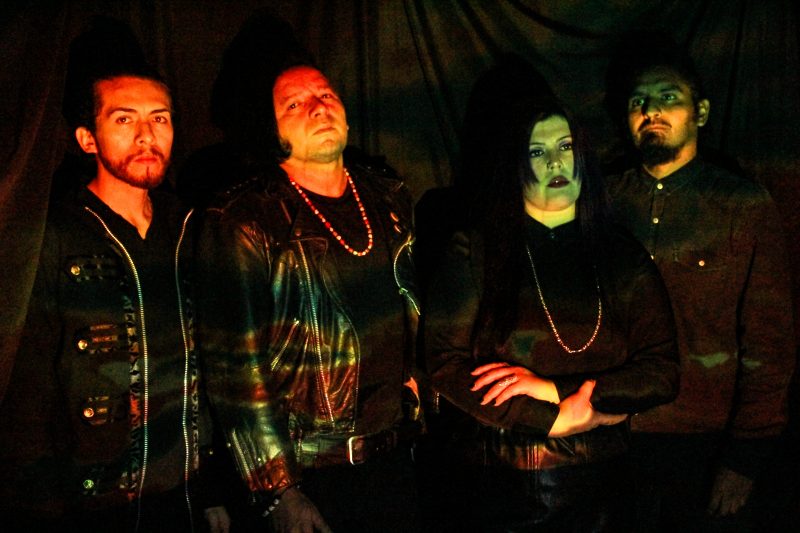 The project consists of Patricio Zenteno (vocals, guitar and programming) Priscila Ugalde (bass and vocals) and Harold Olivares (percussion), plus the introduction of a new member.
Seatemples new album Trópicos was mixed by ex-Amusement Parks on Fire's Daniel Knowles, and features the infamous Maurizio Baggio on the record's mastering.
Trópicos is the result of a year and a half long production and creative process. It bears its name from the mapping of different geographical locations spanning a particular latitude of the Earth.
Unlike its predecessor, this release, includes both tracks in English and Spanish, resulting in an enigmatic crossover that captured the attention of French label Icy Cold Records, with whom the band has recently signed.
"M.I.S" is just one of many beautiful songs on the album, which quickly ensnares with the Spanish language track "Ecos", which then leads into the My Bloody Valentine meets Jesus and Mary Chain sounding "Holograms".
Each song on the record is a journey in itself, with "Verde Catedral", "Chaosphere", and "Nightfall" evoking genre-defying post-punk with lush effects accenting well-composed melodies.
"Desierto", "Primavera Negra", and "Beagle 185" unrelentingly continue the barrage of songs that would be well at home in the back-catalog of classic Creation Records and 4AD.
Indeed, as the album closes with the wintry Cocteau Twins sounding "Yule", which is an otherworldly melange of sighing and resonating guitars over fluttering vocals.

Highly recommended, Order Seatemples new album Trópicos Here