Shiny shiny dagger
Climbing corporate ladder
Lambs to the slaughter
The underbelly of Chicago's historic, sprawling, urban landscape has given birth to the electronic-based, industrial project  5 R V L N 5. Created by Chuck Clybourne, 5RVLN5 (pronounced "surveillance") creates an atmosphere that is unnerving, perverse, and dark, following the leads of Skinny Puppy, Ministry, Godflesh and SWANS.
The band, which rounds out with Lara Noel on vocals, drummer Danny Garcia and cellist Anders Borg, has decided to put out a selection of remixes to follow up their 2020 debut release, The Black Mark. Clybourne recruited some of the industry's top producers and recording engineers to put their own spins on selected tracks from the album. Ranging from nihilistic dissonance to straight-up pounding disco-goth, these remixes breathe new life into the project and offer a completely different perspective into each one of these songs.  Contributors including David Bottrill (Tool, Muse, Smashing Pumpkins, Peter Gabriel) Justin Broadrick (Godflesh, Jesu, Napalm Death), Sanford Parker (Corrections House, EyeHateGod, StatiqBloom) and Adam K. Stilson (Pixel Grip, Carseat Headrest, HIDE).
Funeral Song (Solemn Youth Remix), engineered by the album's original producer, Adam K. Stilson, is the final release. Clybourne's passionate, frantic delivery (reminiscent of Pretty Hate Machine-era NIN) is supported by a minimalist, eerie synth. The original track, a manifesto railing against the pain of existence under late capitalism and personal strife, features relentless hydraulic pounding and steam hisses with distorted atmospheric touches. The Solemn Youth remix strips away all of the suffocating factory dissonance and lets Clybourne's blistering lyrics have the spotlight. It's a triumphant collaboration with intense soul and meaning.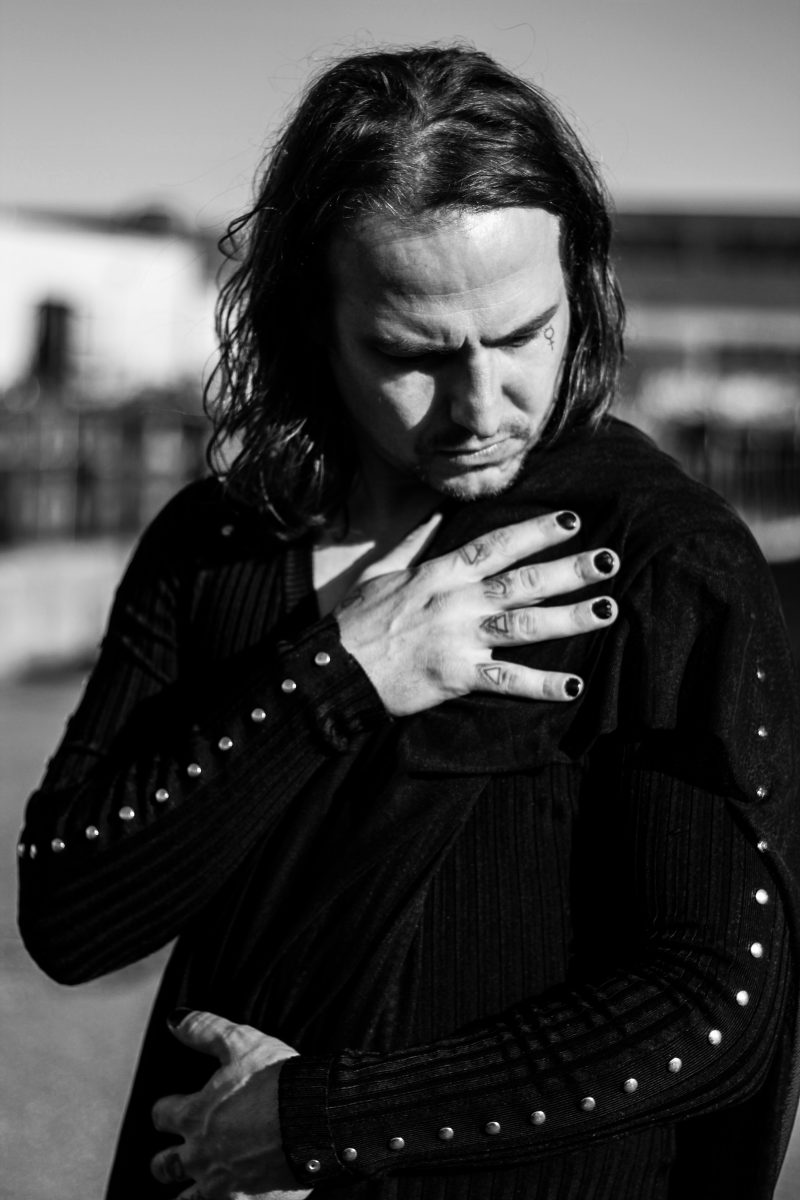 "This was the last song I wrote for The Black Mark," says Clybourne. "It was literally finished the night before I left to go into the studio. I remember a few things weren't working for me vocally the day we first tried to track it and I only had one day of recording left. The pressure was definitely on. I went home and rewrote all the vocals in about twenty minutes. Total 'stream-of-consciousness' style of writing, which I think helped the song to be what it is."
Listen below:
Preorder Funeral Song (Solemn Youth Remix) on Bandcamp:
You can also find 5rvln5 Funeral Song" (Solumn Youth Remix) on your favorite streaming service.