Los Angeles singer, songwriter, and multimedia artist Chelsey Boy, best known as one half of former electronic duo Intimatchine, strikes out on her own with her signature dreamy doomscapes, helmed by her hypnotic voice….and now a self-directed, filmed, and produced a new music video for her debut solo track, aptly named All Mine, produced by London-based artist Shurk (Benjamin Dunkerley).
Whipping together electronic, LA Goth, and techno-punk elements to keep pace with Chelsey's unbridled vocal performance, which ranges from hypnotic euphoria to demonic hysterics, Chelsey Boy's oeuvre is similar to Drab Majesty, Cold Showers, Geneva Jacuzzi, and Actually Huizenga. Chelsey Boy's charged performances seduce the listener into a trance, only to unveil a "crazed finale of female lust and rage." In her live sets, Chelsey Boy combines performance art, theatre, projections, and video feed-backing, citing Bikini Kill, Dean Blunt, Björk, Elizabeth Fraser, Diamanda Galas, and Black Sabbath as major influences. A wide-ranging vocalist, she has long collaborated with other acts ranging from pop, electronic, country, and goth, most recently singing for bands Cold Showers and Heaven Process.
Chelsey Boy originally intended for the track to be an upbeat dance love song, but the demons got the best of her. "Although the lyrics to All Mine pose as a love song, it's truly a tale about womxn taking back what's theirs––in whatever artful, seductive, or destructive means possible," says Boy. "I've always been captivated with the "monstrous-feminine," or female defiance…and in this song I summon that energy. This past year, I especially saw a lot of breaking points within black, queer, and trans femme communities. It got me activated––I think it inspired a lot of people to come together and wreak havoc for a cause greater than themselves."
The hypnotic video, edited by Jessica Calleiro, stars Boy's 22-year-old trans brother Brooks Holland. "I will always try to highlight, celebrate, and tell trans stories wherever I can in my art," says Boy. "Visibility is important in order to transform how people think about gender around the world. My trans brother is a muse—his courage, his confidence, and his unyielding kindness is what true divinity looks like to me. I wanted that kind of power to carry the music video—plus he looks better with his shirt off than I do – and this is a party song, after all."
Watch the video for All Mine below:
EP to come, stay tuned.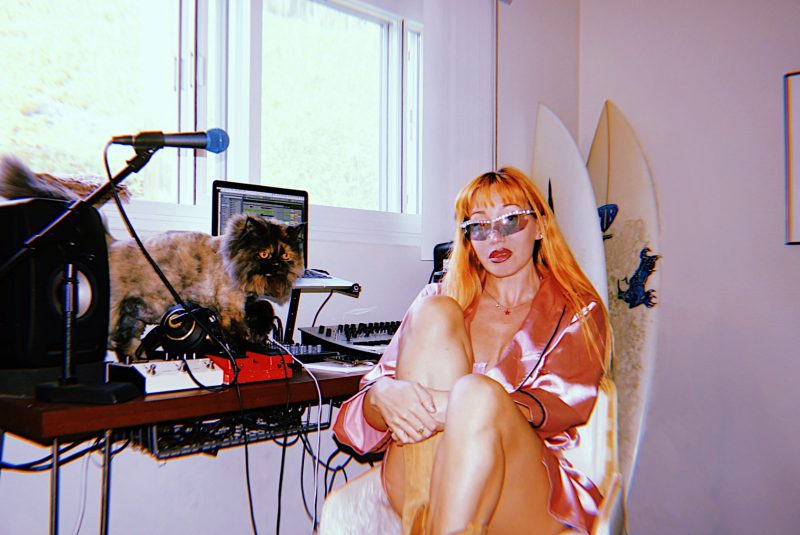 Follow Chelsey Boy: