With the ferocity of a wolf: a new video and lead single, "La Loba", leaps forth from Voidant's upcoming debut album.
The new downtempo electronic duo is comprised of British instrumentalist David 'Wolfie' Wolfenden (Red Lorry Yellow Lorry, The Mission, Expelaires, Rose of Avalanche) and American vocalist Caroline Blind (Sunshine Blind, The Wake, The Mission, The Sisters of Mercy). Other guest contributors include co-producer Simon 'Ding' Archer (Red Lorry Yellow Lorry, 1919, The Fall, Pixies, and PJ Harvey); guitarists Rich Witherspoon (The Wake), and Ade Clark (Black Chapel); pianist David Gregory; and programmer Brian Senior.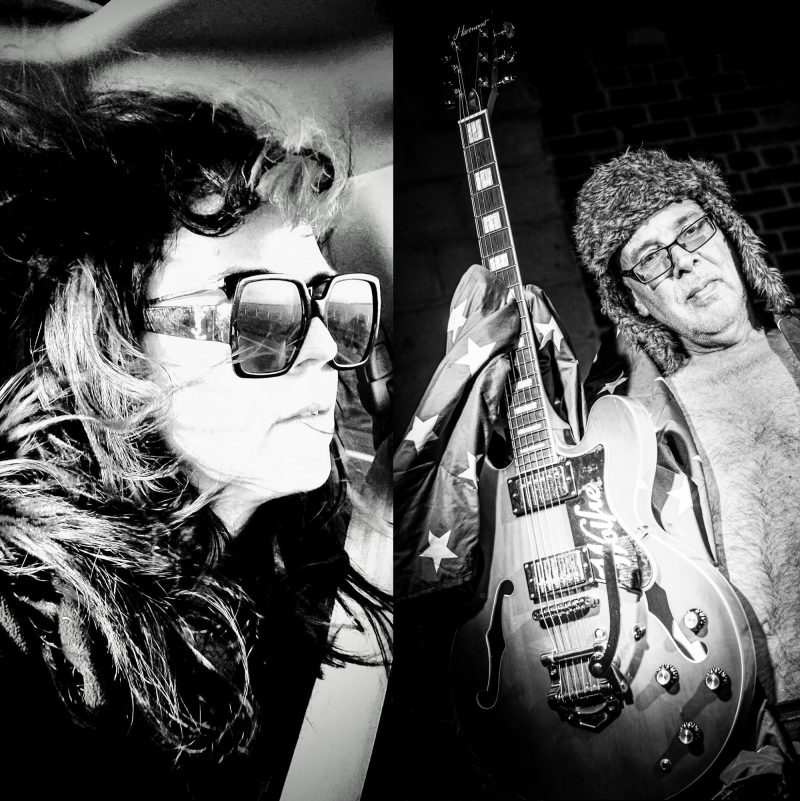 With the new video created by Caroline Blind, La Loba refers to the bone-collecting "wolf woman" from Puebloan traditions of the Southwestern US. Born in Venezuela to a Colombian mother and white American father, Caroline Blind finds parallels and metaphors their creative personae in the mythopoetic archetypes of Native and Latin American traditions. Caroline Blind, active in music production initiatives removing barriers for women, also took inspiration from BIPOC, and LGBTQI+ artists in the "dark alt" music industry.
"I don't know whether people will like it, but we all like it," says Wolfie. "It's definitely not the Lorries and it's not goth tunes. I always wanted to do something where, if you come in from work, and you're making your beans on toast or whatever, and you wanna listen to some't, just while you're making your tea without it assaulting your ears like Big Black or Killing Joke… some't that's kinda cool and got good beats and good sounds and good songs."
Watch the video for "La Loba" by Voidant below:
Wolfie described his motivations for his first foray into electronic music back in the 1990s, after coming off the road after extensive touring with the Lorries and The Mission. "I just really wanted to learn about how to create music by yourself with a sampler and computer," he said, "because it meant not relying on people. It meant not being disappointed by people; it meant people not making promises that they couldn't keep. And it wasn't about money, it was purely for fun."
The debut album from Voidant is tentatively scheduled for September 2021.