Cosmopolitan electronic artist Black Sea Crime Complex, better known as Antoni Maiovvi, has earned high praise for his work over the years. Mostly operating in the dance and soundtrack realms, he has coined a new moniker to explore the delicate art of songwriting, culminating in the project's first full length record Argonautica, due out on April 2nd via Primal Architecture Records. Listen to captivating lead single "Compete" below:
"Compete" begins with a series of scaled cello lines, carefully blended with gentle, plucked countermelodies. The track builds as layers of lush strings and scratching electronics lay the bedrock for Maiovvi's raspy, yet-ominous croon, which channels the late Jhonn Balance by way of latter-day Scott Walker or David Sylvian. There's a clear lineage between "Compete" and such classics as The Ape of Naples, and Blemish, and even the works of modern composer Arvo Pärt, expanding the sphere in which folk-based songwriting incorporates experimental electronics and classical arrangements. The track continues to build and churn into a cacophonous string frenzy, equal parts beautiful as it is frenetic.
"Compete" is a small, but accessible taste of Argonautica's many moods, all grounded by Maiovvi's knack for crafting ethereal textures and striking songs. The project stems from a general dissatisfaction with the music industry, a feeling that Maiovvi found more freeing than constricting, allowing him to explore something more introspective, visceral, and meaningful. Maiovvi's lyrics are as introspective as they are deeply sarcastic and humorous, grounding his sonic experiments with personal experience.
Check out the full track listing, album artwork, and pre-order details for Argonautica below: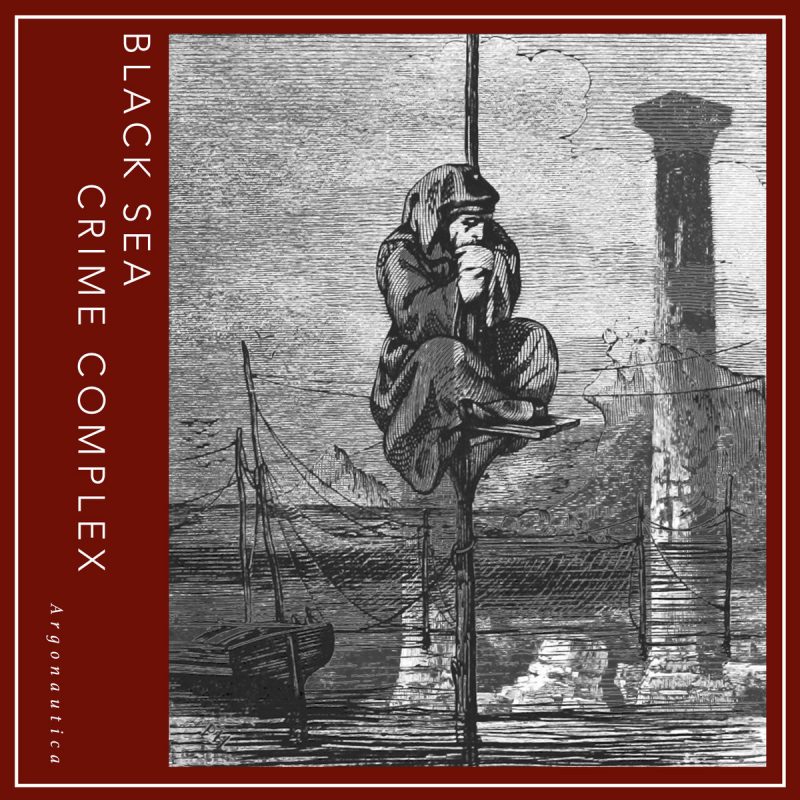 Black Sea Crime Complex- Argonautica
1. House Of Lies
2. Pond Life
3. Are Your Stars
4. Compete
5. Swamp Dee
6. Rabbits
7. These Words
8. Comes Before A Fall
9. The Shakes
Pre-order digital edition via Bandcamp
artwork by Terence Hannum