The increasing streaming-based output of artists has led to a dearth of authenticity, culture, and innovation. What leads an artist to choose a particular aesthetic, or mindset, or even reason for their output? What are the components that go into the creation of music and records?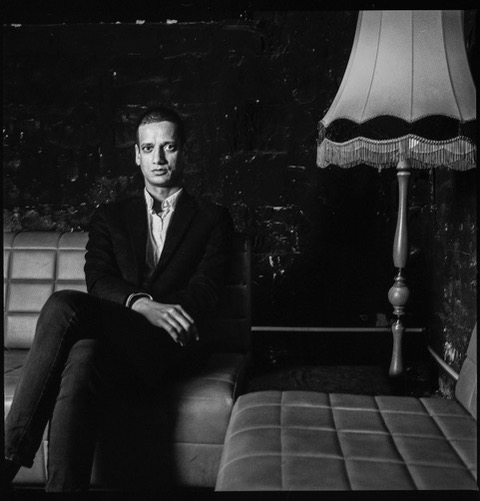 In short, how do we get back to basics and really remember what it's like to have a creative mind in a world oriented solely toward the commodification and exploitation of art and artists?
Milk Me is a new investigative performance series based around the Berlin music scene, specifically long-term artists of the Milk Me / Urban Spree scene over the last 6 years. Using the modern-day singularity of the digital platform, the series incorporates mediums of sound, portrait photography, and interview-based journalism, in an attempt to rediscover the full scope of an artist's experience. Milk Me aims to answer these questions by shedding the artifice of performative, empty creation for a camera to satisfy demands for content instead of meaningful art.
The show is a labour of love from people involved in the scene. Milk Me is divided into three parts, a live performance video, an in-depth interview, and portrait photography.
The first episode is about the music, and origins of Brazilian born, Argentinean-raised artist Cristiano Monga, known by his artist name Eyes Gone, ahead of his upcoming release on Berlin-based label aufnahme + wiedergabe.
A fascinating time capsule of this era, in a world constantly redefining itself and its purpose within the context of technology and social media.
Milk Me Episode 1 – Eyes Gone
Presented by Joshua Murphy and Catherine Elsässer
Interview – Bernd Skischally
Filming and editing – Christiania Krueger & Enrique Arribas
Photography – Clara Sokol
Audio Recording – Martin Ortiz
Documentary Filming – Claudia Lapin
Interview colouring – Stéphanie Morin
While we wait for the forthcoming release on a + w, check out Eyes Gone's recent remix of Mueran Humans' "Alien below: