Originally hailing from Rome, Lady Maru now dwells in Berlin as an electronic producer and post-punk musician. Her latest offering, "Mind Battle", is a percussive stomp through the worlds of industrial and darkwave; a disembodied voice lurking in the murky shadows and red lights of the underground. The track comes off the upcoming album Spiritual Psychosis, via Revok Records, due out 6 May.
We hear elements of Suicide, Cosey Fanni Tutti, Psychic TV, The Residents, Nitzer Ebb, and Crass with this track, which begs to be blared from massive speakers at top volume. It's designed to pound its way into the psyche.
"This song and the video come from a surrealistic creepy idea of what intimate thoughts could be," says Maru. "We chose a dark atmospheric location (die alte Meunze) to shoot the video in one afternoon with the help of a nice team of video makers and of three performer friends in Berlin."
The video for this smoldering number stars a cast of intriguing characters writhing around to energetic shifts.
Watch the video for "Mine Battle" below:
Lady Maru's production career kickstarted in 1994: all it took was an electric guitar, some toy percussion instruments, and a Tascam 4-track recorder. Her talents as a noise guitarist and keyboardist for post-punk and no-wave bands snowballed her opportunities, culminating in a DJ stint in 2003. Her performances at clubs and underground raves combined art-punk and techno; her actual sound as a producer and as a DJ is mostly based on acid techno with industrial and EBM influences.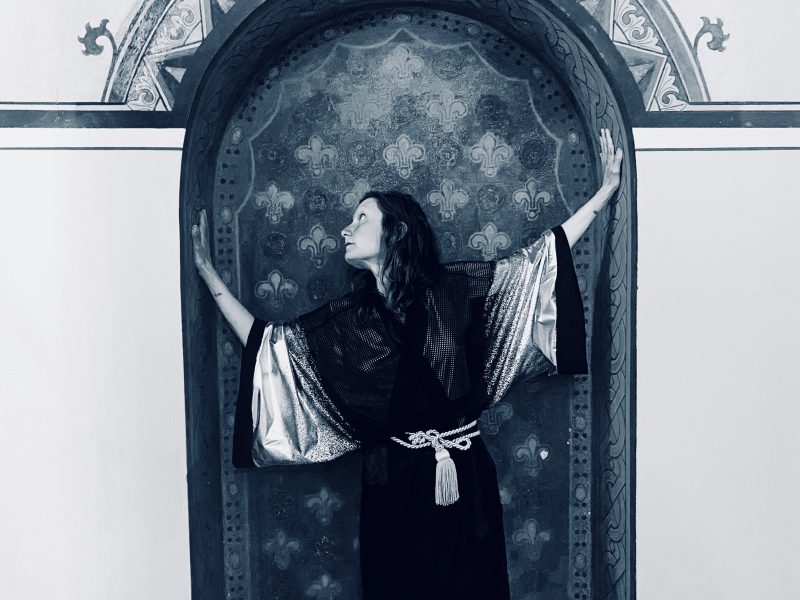 Active in composing work for theatrical productions, Maru also won the Musicboard Berlin scholarship in 2021 and owns her own label for acid tunes: Acid Boiler Coalition.
Order the Spiritual Psychosis album here. You can also find her previous releases here.
Follow Lady Maru: