Berlin-based dark electronic music duo NNHMN crafts moody, provocative music infected with rich and electrifying synth lines, throbbing rhythmic grooves, and ghostly seductive vocals. With a foundation in technoculture, Lee Margot and Michal Laudarg cross the thresholds of New Brutalist Theatre and experimental electronic music.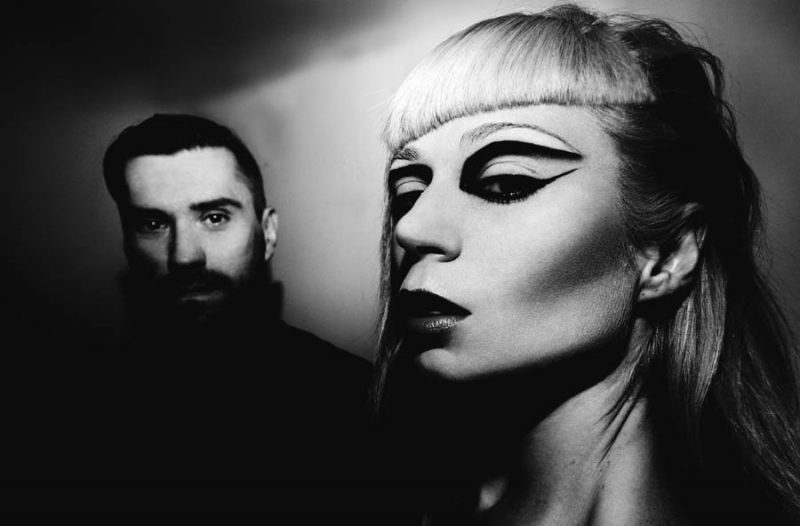 NNHMN's intoxicating sound in their latest single, "Your Body", is a spooky, unnerving endeavour, defined by analogue textures and menacing arpeggiated bass. Sultry vox and danceable dark disco grooves guide the listener through a thrilling multi-dimensional universe with gothic undertones. The nocturnal, synth-driven production is led by Lee's entrancing, seductive, sardonic delivery. Similar in nature to throbbing beats and sultry rhythms Boy Harsher's "Pain", the obsessive synth lines and drowsy repetition of "Your Body" unnerve the listener into an uneasy state of hypnosis.
"We're inspired by a sense of escapism, artistically finding ourselves in the world away from the every day, looking for metaphors to express our interests," says the band.
The video for 'Your Body" was directed in collaboration with the band by Mathias Chumino (C03RA) and Leticia Almeida (Tanky).
On this Avatar based CGI production, Tanky & C03RA explain:
"This collaboration comes from a synergy between us four. We were working in a gamified experience, exploring new media and an initiation journey of self discovery and transcendence influenced by the concept of the Metaverse and the construction of our different personas in the different realms that we populate in our digital experience. We explore the concepts of Soma Sema and how our mediated physicalities influence our emotional and spiritual existence and transcendence. "
Watch the "Your Body" below:
The EP, Tomorrow's Heroine, released in July 2021, contains five songs of desire and pure electronic magic, crafted to make you forget about reality, and to transport you into the darkness, via techno-infused euphoria. The vinyl for this album is the first to be released by NNHMN's very own imprint K-Dreams Records.
In 2021 NNHMN will tour Europe, starting off in Poland, and then the UK, Netherlands, Germany, and Belgium in October / November.
Follow NNHMN: