Germany's Albertine Sarges is forging a new path. After numerous collaborative projects, including Italian synthwave duo Itaca, Sarges debuts her The Sticky Fingers LP. Out 21 January, The Sticky Fingers is an album that fights for your attention, with thematic twists, turns and emotional roller coasters.
Although Sarges is careful to not take herself too seriously, her music serves as a platform to explore the self and contribute to broader societal discourse. Sarges walks the walk of using pop music for social discourse: the track Free Today opens with a quote from feminist theorist Sara Ahmed on the relevance of theory itself.
"I chose to start the album with a theory book because I think it is more important than ever to read," she says. "We need to dive deep beyond social media, which is not designed for an in-depth study. We need to fight for our attention span and treat ourselves with real input."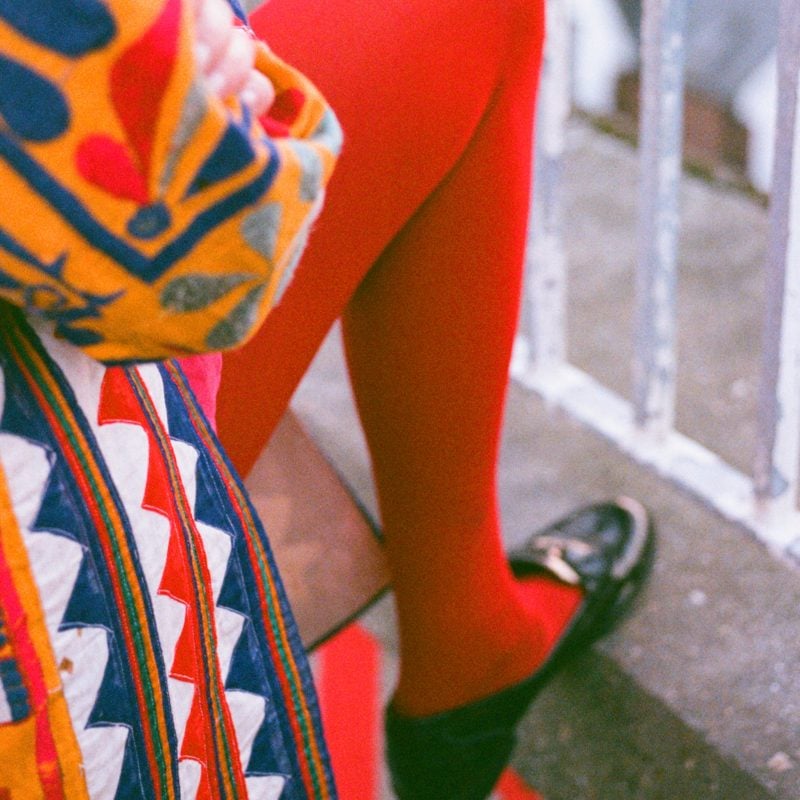 The second single featured from the album is The Girls, a "free-flowing celebration of friendship," led by a bubbly bass lick. Evoking The Slits and Tina Weymouth, the track weaves an upbeat tale of a friendship…with a side of carnal connection. The Girls encourages everybody to shine in their own ways and give in to the sensuality of their bodies.
The accompanying video has the minimalist feel of early 80s videos, a spa scene shot against a black background as her backing singers swan about in fluffy robes and face masks – a theme explored by the Go-Gos's Beauty and the Beat album cover. It's a delightful mockery of the shallow beauty regime, and celebrates the classic girl group  seizing back power from the male gaze, revelling in the pleasures of sisterhood, and feeling comfortable in your own skin.
Sarges gives a poetic background: "My friend Harriet Rabe stood all night at the highest point of Helsinki and sent messages in Morse to the sea. She worked symbolic performances in the frame of art school. In that time we both got first in touch with queer feminist circles and started to explore new ways of being ourselves. We spent midsummer in Finland. The eagerness, the picnics, butterflies at night. The Girls is the soundtrack to those moments when you really trust someone. It is also an expression of curiosity. What if we sank in deeper – into the wide apricot sky."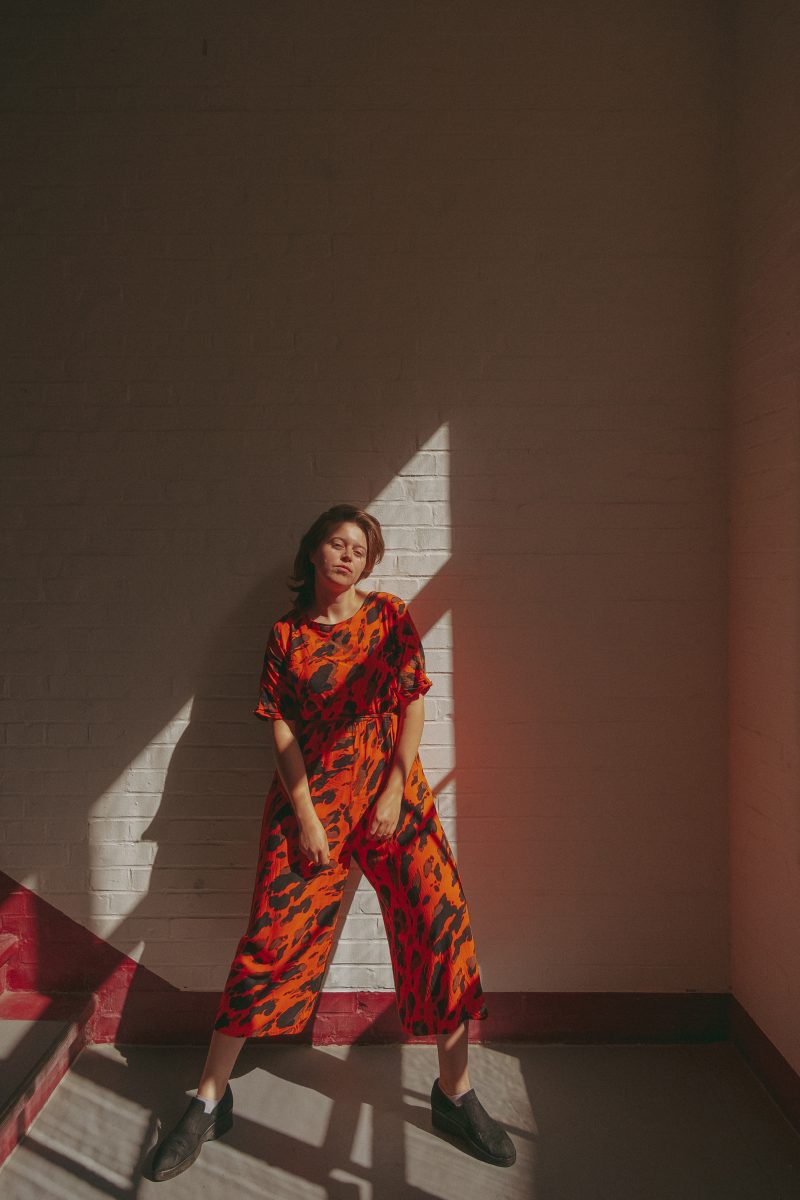 Albertine Sarges grew up in Kreuzberg during the fall of the Berlin Wall, and records in nearby Neukölln. From there she branched out her interests in feminist theory, musings on bisexuality, gender stereotypes, depression, and mental health. These topics fall under the ever-shifting veneer of her chameleonic pop motifs.
"There's definitely a bipolarity, even within the songs themselves," she says. "My music can be erratic but it's just my nature! There's a sense of freedom to it that seems to reach my audiences. It's a place with no fear. A safe space which I'm incredibly proud to host."
That safe space was hard-won after nearly 15 years. In her early 20s Sarges was carving a niche writing acoustic folk music, until her life flipped upside down when her father succumbed to a long illness. She fell into depression, compounded with several vocal string infections, which ruined her confidence at making music. It was only under her smiling Italian diva alter ego "Ossi Viola" that she began to find her creative voice again. Bit by bit Sarges opened herself up, playing keys for Kat Frankie, collaborating with Colin Self and joining Holly Herndon as part of the electronic musician's vocal ensemble. Soon she was contributing regularly to Berlin zines and working with local musicians with a love she'd not felt in years.
It's good to see Albertine Sarges in the limelight once more, and what a shining debut.
The Sticky Fingers is out on January 29th, 2021 on a limited edition coloured Ultra Blue 12″ Vinyl.