"Have you seen them burning books out in the yard
strategizing secretly the changing of the guard
and most have come to gather just to see the spark of revolution"
East Coast avant-garde dark rock group Luna Honey opens portals to the subconscious through slow, throbbing beats; screaming electric guitar feedback; and unhinged vocals that drag the listener deep into the depths and into the light again. Announcing their single "Intervention", off their third LP, Ballast, the drowsy, haunting song serves as a banshee's wild howl through the swamps of a dark summer night. Intervention invites you to roll down the windows, turn up the music, and drive a little slower…savoring each moment.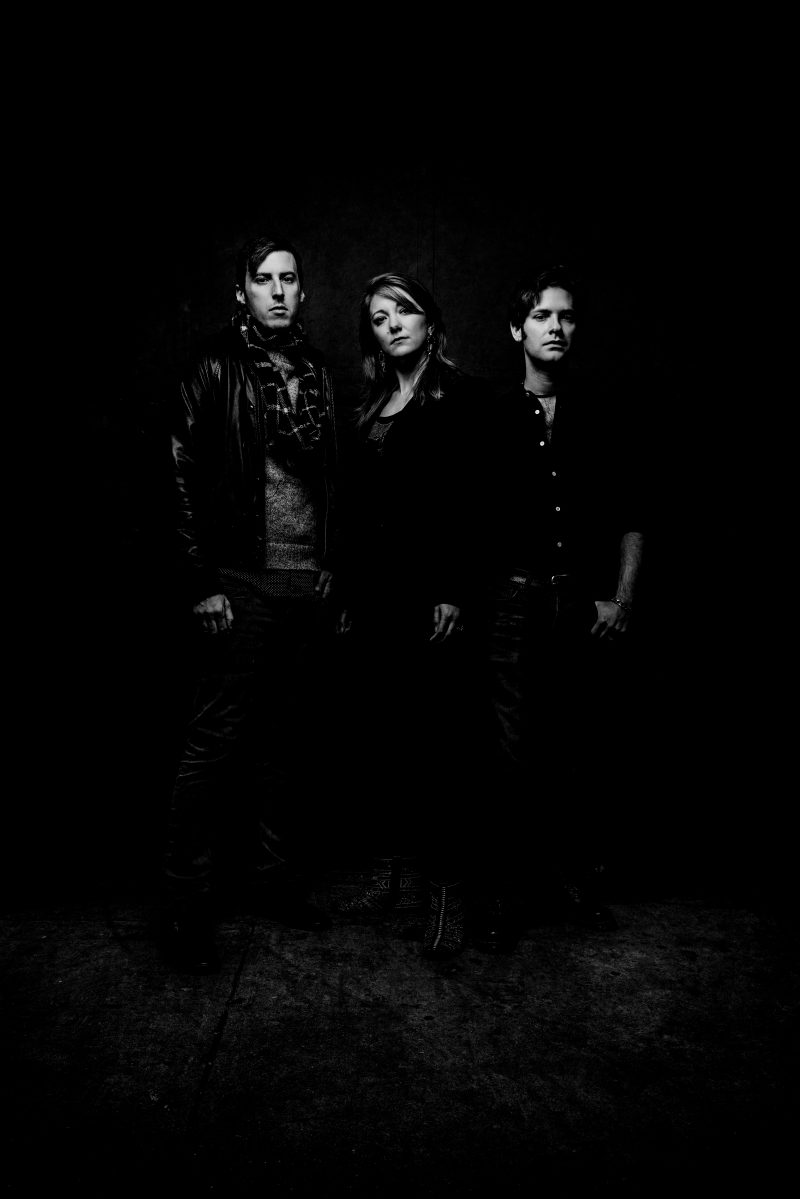 "Intervention, like most of the songs on Ballast, was actually written back in 2018," says lyricist and vocalist Maura Pond. "I'd been plagued by this intense, hair on the back of your neck feeling that something really horrible was coming, and many of these songs are wrestling with that, or with finding balance despite the world feeling off kilter. Intervention asks the question: are we waiting for someone to save us or do we need to change what we are doing? Because despite our divisions or beliefs, 'when we fall we fall together.'"
Listen to "Intervention" below:
Offered on translucent amber vinyl with black inner sleeves and jacket art by Mexico City artist Gustavo Abascal, the album is being released in the US by D.S.I and BLIGHT.Records, and in Mexico by Venas Rotas Discos, on 15 October. You can preorder it here.
Luna Honey consists of Maura Pond, Benjamin Schurr, and Levi Flack, often inviting different guests into the studio for each album. The trio has total freedom in the studio, often trading instruments and experimenting with unconventional instruments such as pitch-shifted harmonica, Marxophone, prepared piano, scrapyard finds, and unloved vintage drum machines. The band has played with artists such as Exploded View, Molly Nilsson, Abdu Ali, Martin Bisi, Buck Gooter, and Alexander Hacke (Einstuerzende Neubauten). 
Follow Luna Honey: