False illusions, your delusions
Wasted in my mind
Smothered in a silence
The truth just makes us blind
Australian synth musician Brigitte Handley sends a rueful missive to her adopted German city of Cologne with the moody, introspective Köln, a collaboration with Australian creative collective, Matahari Ranch. With dark atmospherics and deep vocals, the track is a loving tribute to humanity on the precipice of disaster, delivered in a monotone as droll as Pet Shop Boys' Neil Tennant, with nods to the deft precision of Kraftwerk.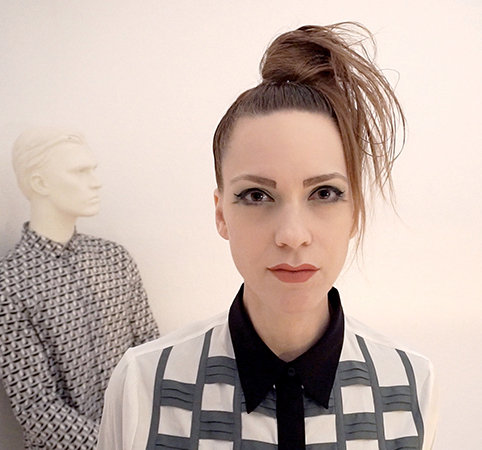 The accompanying video for Köln features Handley traipsing about an eerily empty city, cycling through grey, abandoned streets and crooning in the camera in a long-forgotten subway system. The effect is unsettling when combined with the wistful lyrics; an anthem for the COVID-era, for false promises, for the darkness.
Brigitte Handley's live solo electric shows are known for her signature black Gretsch and assortment of FX pedals, combined with atmospheric video art projections.  Handley has joined forces with Matahari Ranch before on a remix of Lament of a Lost Soul.
Köln will be released independently through Select-A-Vision Records and is streams on all digital platforms, with a plan to release the track soon on vinyl.
The past is over, but it doesn't go away.