LA-based Australian post-punk act Death Bells have announced their new album New Signs of Life and along with the news, the forthcoming record's title track, which is itself a daring declaration taking its influence from the theme song of HBO's classic television series Six Feet Under, a show about a funeral home and family of morticians.
The duo of Will Canning and Remy Veselis launch forward into a new chapter of their musical journey with buzzing guitars and radiant synths infusing a pop melody written in the wake of an era of transition, new possibilities, and all the angst and requisite growth that comes along with it.
Death Bells explains:
"We started writing 'New Signs of Life' in Calgary whilst on tour around this time last year. More than anything, the song is about resilience in the face of change. It's a very deliberate statement and sets the tone for what's to come musically from us."
Watch the video below:
Death Bells is the longtime musical collaboration between Canning and Veselis, who formed the project back in 2015 during the waning years of their adolescence in Sydney, Australia.
Following the releases of their debut E.P, much-loved first album, and seven-inch single on Funeral Party Records and their 2019 single on Metropolitan Indian, Death Bells, pared down to their creative core, made the permanent move 7,000 miles away to Los Angeles, California in 2018.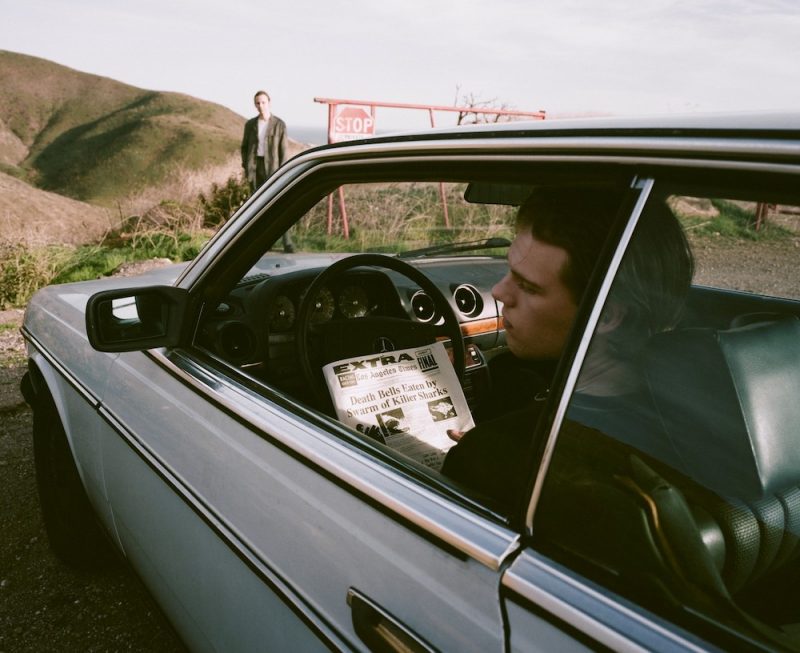 Engineered and mixed with the keen ear of Colin Knight at Paradise Studios throughout mid-to-late 2019 New Signs of Life sees Death Bells expand their sonic palette and dynamic range across nine new exquisite songs, the culmination of the scope of experience their lives have been through over the past 3 years.
New Signs of Life is due out on the 25th of September via Dais Records.