"It's an album about reconnecting in a new way with the city I love, blemishes and all."
Emerging from pandemic hiatus, Atlanta-based coldwave act Picture One (aka musician Thomas Barnwell), returns with a glorious goth-pop-tinged dance-driven track, "For All That We Ever Want". The second single from Picture One's upcoming full-length Hearts of the Terminus (out 7 January 2022), this track seeps manic energy with sharp pizzicato strings, solid electro bass, and words on the naive exhilaration of committing to something new. With a catchy hook, commanding yet ethereal vocals, and booming floor toms, this track is an exciting emotional catharsis. A heady combination of Eurythmics-style synth precision and the intensity of Sisters of Mercy, it's a beautiful offering of stoic contemplation and the possibilities that arise with a sudden re-routing of life.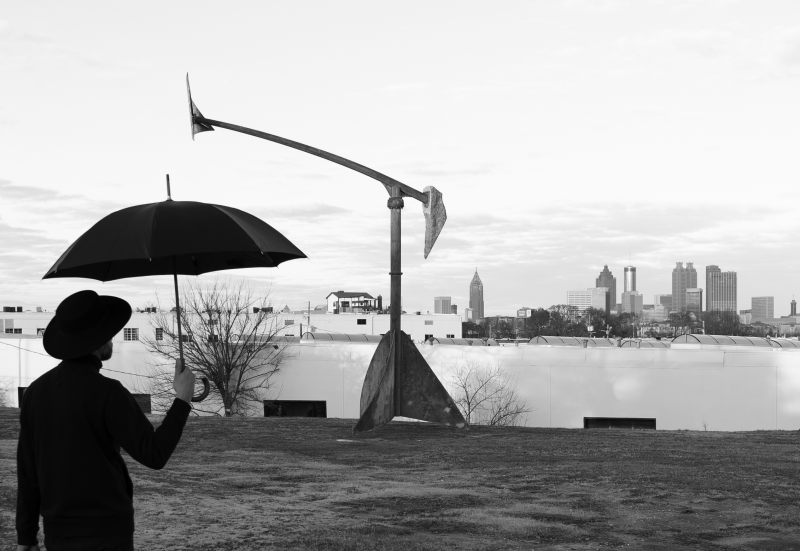 "It's about the things we marry ourselves to, places, people, drugs, habits, jobs," says Barnwell. "The things in moments of mania we think will provide relief and happiness without fully understanding what we are devoting ourselves to."
Listen below:
Hearts of the Terminus Hearts was inspired by Barnwell's experiences living under COVID, attending anti-police brutality protests, and exploring abandoned spaces within the city of Atlanta. Not being able to tour following the release of 2020's Across The Depths of Seven Lakes, Picture One returned to the studio, resulting in a record full of passionate dance floor bangers to help exorcise the listener's personal demons—at least for a little while.
The first release from the album was an arpeggio-laden Depeche Mode-tinged number called" The Wanderer", which you can listen to here.
Hearts of the Terminus is a personal love letter to the city of Atlanta (established as "Terminus" in 1837) and a diary of powerful emotional catharsis for the bizarre sci-fi film that we now all live in, Barnwell explains. "There is no way back to the cities and neighborhoods we once knew and dancing our asses off and singing as we try to find a more humane and sustainable way to live is the least we can do to stay sane. Hearts of the Terminus takes stock of this moment in time, the sudden shift in reality, and the places we find ourselves unexpectedly."
Hearts of the Terminus is out on the 7th of January 2022,
Follow Picture One: