Back in 2007 I published an interview with Steven Severin, and while doing so I asked him if he knew what ever became of The Glove's Jeanette Landray. He said I should try her ex-husband Chuck who had performed in bands such as Shakesphere's Sister, XTC, and with Natalie Imbrugila (which we mention here because he also worked with Phil Thornalley on Natalie Imbruglia's records. Thornalley was in The Cure in during 1984, and had earlier produced one of their finest records, Pornography).
I didn't recall hearing back from Chuck, save perhaps an initial response, so when I received a voicemail out of the blue a few weeks later from Jeanette, I was pleasantly surprised.
Here is the interview we did with Jeanette below:
After a passionate interlude between unclean sheets, we are left knowing only the name of our siren, written in smeared lipstick upon the looking glass. Jeanette Landray, our looking glass girl, is left a dashing mystery by madcap maestros Robert Smith (The Cure) and Steven Severin (Siouxsie and the Banshees) after one ephemeral record. The three encompassed The Glove, and their record Blue Sunshine still enraptures audiences today.
Recorded in 1983, Blue Sunshine is the epitome of psychedelic creativity in the same league as Piper at the Gates of Dawn, Sgt. Pepper, and Surrealistic Pillow. Spearheaded by Severin, Rhino Records has reissued this seminal album in a special two disc deluxe edition. The first disc is the record, fully remastered with a few extra goodies attached, while the second disc is stripped of the mysterious siren, instead featuring alternate vocals and arrangements by Robert Smith.
The appeal of mystery aside, who actually is Miss Landray? Your humble narrator used all his cunning to track her down in sunny Florida. "I have been living here for the past 5 years," Landray explains. "I had lived in London before, but now I on a break from the music scene, so I live on a farm with my horse that I rescued, being very much a cowgirl."
Jeanette (Aka Ginette) Landray was born March 4th, 1960 in Liverpool, where she lived until the age of 16. She then moved to London with then boyfriend Budgie, ex-drummer for Big In Japan, The Slits, Spitfire Boys, and Siouxsie and the Banshees. "I had originally moved to London to follow a dance career, and took many classes. During this time Budgie and I grew apart and split up, and although Budgie got together with Siouxsie Sioux, we remained friends."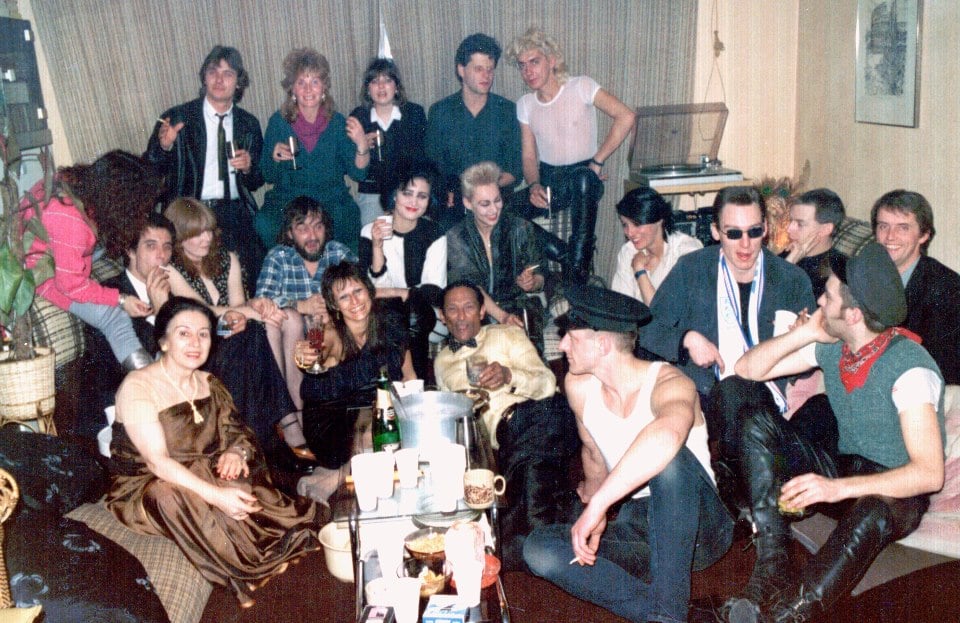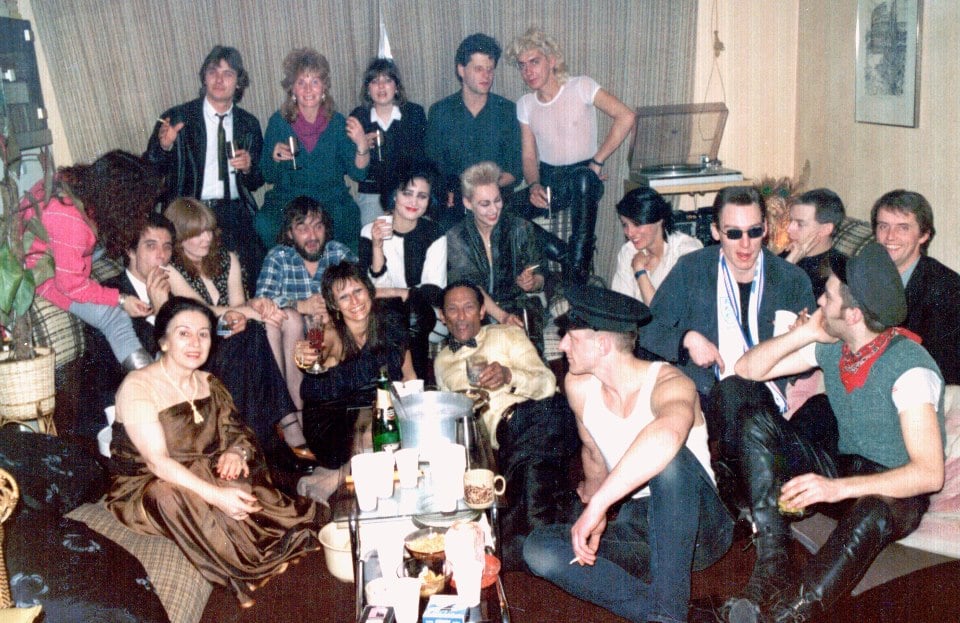 Soon after their split and Siouxsie and Budgie's subsequent pairing, Jeanette met Robert Smith and Steven Severin, who were working together in the Banshees. Both musicians were in need of a desperate diversion from their prospective projects, in Robert Smith's case a break from the personal strains of recording and touring for 1982's Pornography. "They needed to get their creativity out in another way. They had been writing the Glove album together for quite some time, and knew what they wanted quite well. They were very certain about it. I was a good friend of Steven's, and I asked him if I could sing for the record, and he said 'you can't sing!' I replied, 'so?'" And so it was…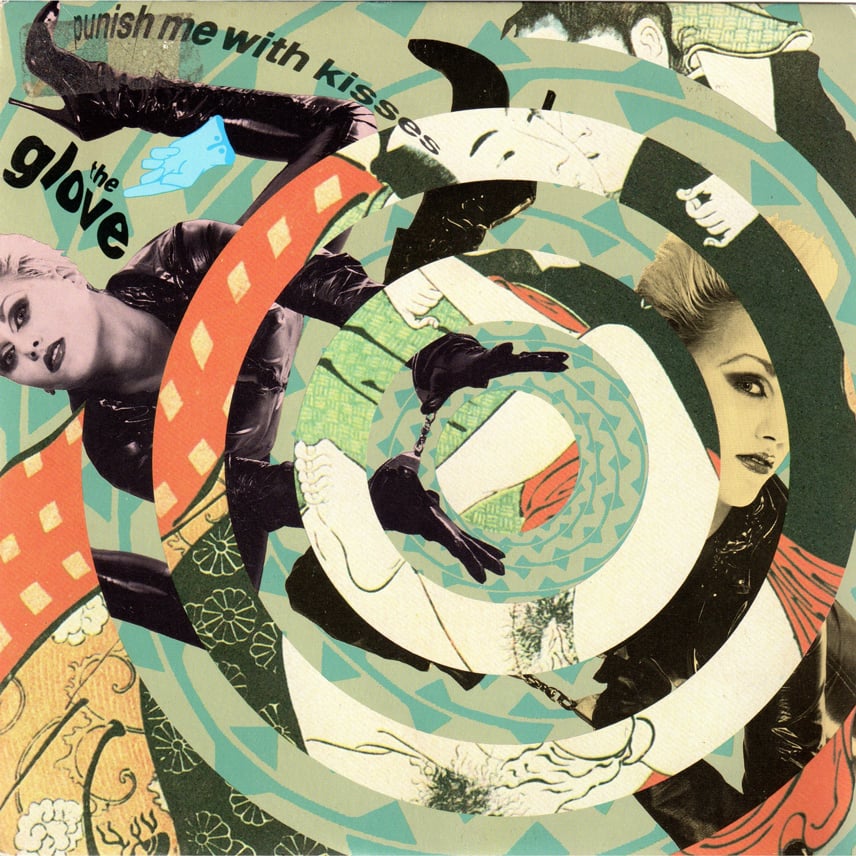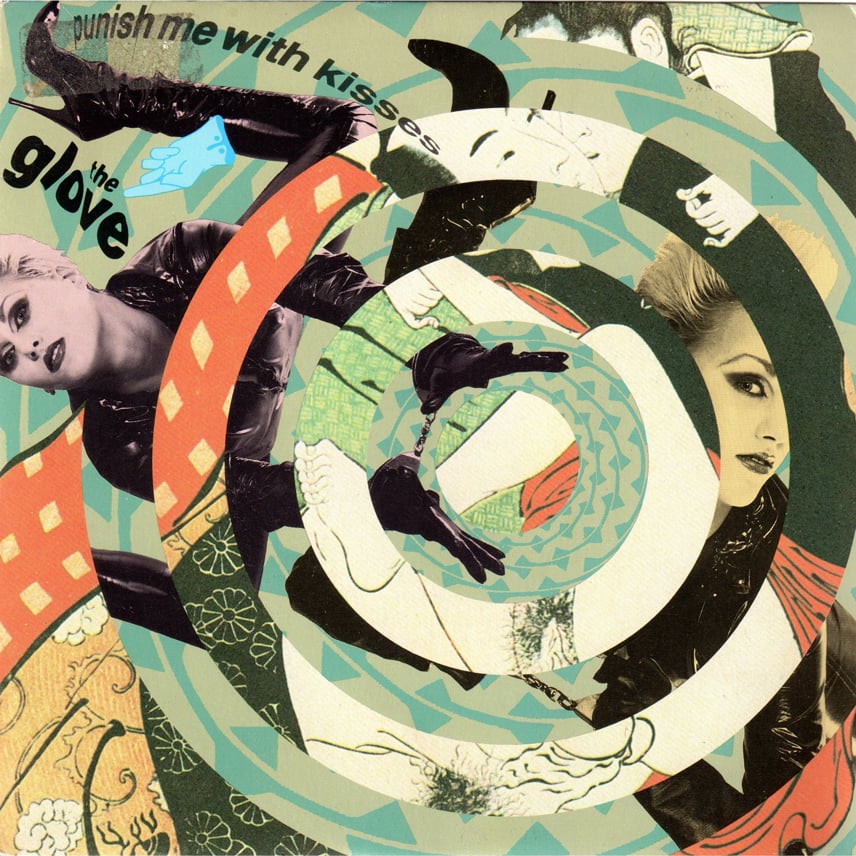 During the recording of The Glove record, Jeanette admits that there was a slew of drugs taken and b-movies playing at every turn, both of which served as inspiration of sorts during the sessions. "The only film I can actually recall is Barbarella," Landray states, but one can assume that during the haze they also watched the film Blue Sunshine, a 1976 zombie film about experimental strains of LSD and their after effects. The title, directly utilized for the record, sums up the playful, maddening chaos of the sound and creation of Blue Sunshine.
"(Robert and Steven) never suffocated me, they let me experiment. There was a time when my singing of 'Like An Animal' was not getting crazy enough, and all of a sudden, I hear this soft voice singing from behind a couch. I walk over towards the voice and it's Robert on all fours singing 'Diamonds are a Girls best Friend!' Let's just say Robert and Steven were easy to work with. Siouxsie and Budgie would often look in on these sessions, and they had the sensibilities to know that we were doing something fantastic… something magical."
Promotional efforts for Blue Sunshine included releases for 'Like An Animal' and 'Punish Me With Kisses,' and though the three-piece never played shows together, the album still became a cult favorite. Robert Smith revamped the Cure shortly after playing guitar and keyboards on Siouxsie and the Banshees' Hyaena and both bands pressed forward, further paving their successes. However, what was to become of Miss Landray?
In 1986, Jeanette sang for London based band Kiss That, which put out just one record, through Chrysalis Records. David Bowie's legendary main man, Mick Ronson, produced the album, entitled Kiss and Tell. Despite a warm response from the critics, the commercial response to Kiss and Tell was rather tepid. During this time however, Jeanette kept busy with her dancing and began to choreograph dances for music videos, including clips for Tears for Fears, Depeche Mode, Flesh for Lulu, and a short film for Duran Duran. Jeanette also choreographed fashion shows and danced for Top of the Pops, as well as infamous dance troupe Hot Gossip.
Jeanette gave the music business one last shot with husband Chuck Sabo in the band Sonny Lucas, but bad luck and freakish accidents prevented them from breaking through properly. "Sonny Lucas was close to a deal with RCA New York for about nine or ten years, and we were even flown out to NYC for a showcase, but when we got there and were well on our way, the streets were closed because RCA was on fire!"
Sonny Lucas eventually received their showcase, but a lawyer asked for too many points on their record contract, sabotaging the band's takeoff before it could start. The band folded. It was at this point that Jeanette felt too old to struggle for another record deal, so she made the switch to songwriting, and has written tunes for artists such as Louise Scott and Sally Ann Marsh. However, Jeanette still holds The Glove as one of the most amazing things she has ever been a part of.
"It amazes me how people are touched by the music of The Glove. On one occasion, I was getting a tattoo, and the artist was making small talk. He started going on about this great record he had heard and put it on while he worked, it turned out to be Blue Sunshine! He went on and on about how much he loved The Glove, and eventually after debating with myself, I decided to tell him it was me singing on the record. I still had to pay for the bloody tattoo, though!"
On another occasion, I met a girl who was going through a hard time, and while hanging out with her she put on The Glove, and told me how she would get lost in the album when she was feeling bad. I told her it was me singing on the record, and she was amazed. I remember thinking she was nuts!"
With the Glove's popularity growing after almost 25 years (30 now) and the recent remastered edition of Blue Sunshine out on the shelves in 2006, one might wonder if the band will ever perform live…
"Robert and Steve never talk about playing, or at least, they never talked to me about it! I have not talked to Steve in over a year, and I have not seen Robert in over fifteen, but if they wanted to perform as The Glove, I would do it in a heartbeat!"
One could only hope for this dream-laced reality…
Currently, Jeanette is expressing her creativity through surreal figures that she captures upon canvas:
"If art entices a question, it creates participation. That's what I hope to achieve with my paintings . The only question I tend to scowl at if it is aimed at me is, " What does it mean ?" That's not participating at all, that's filling ones stomach without tasting the food!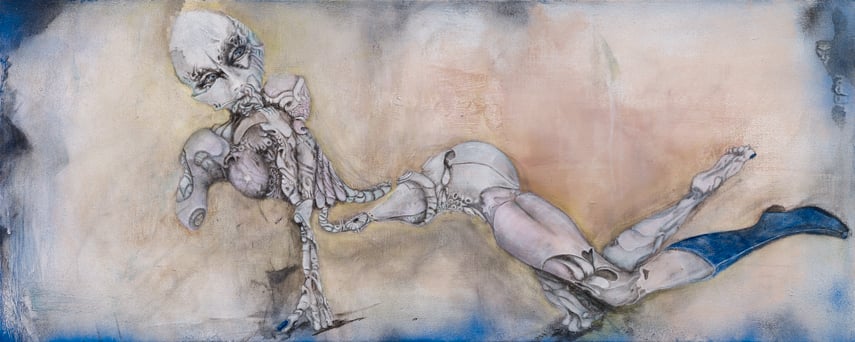 I started painting in 2010, just woke up one morning and decided to paint. I think I can safely say I'm self-taught, finding my way through experimentation. Its just paint. I'm not afraid of it. With all of my paintings I never really know what the finished image will become, there's a lot of freedom in working this way, and that takes me further into my imagination and my psyche; but, it only works if I'm willing to go there, just like it only works if the viewer is willing to go there for themselves. It's not my place to walk anyone through their own imagination. That's a wonderful path best taken at ones own pace.
If I had to " pigeon hole " my work, I can honestly say I couldn't not because of individuality, but because I choose to be ignorant when it comes to artists. As a "growing" artist I'm very aware of influence, and for now, I prefer to get that from other sources . However, that doesn't mean I don't see,… I just don't seek. My hope, is to evolve this new passion of mine into the Frankenstein monster it wants to be. With every body part becoming another piece of the puzzle leading to why the hell I'm doing it. Or…. It's just paint."