Pentacost is near.  This means it's time for another 5 days of drinking, dancing, and partying in a sea of black all over Leipig for Wave Gotik Treffen 2014. This year has a fantastic (They must be trying to kill me, too many bands that I must see!) Post-Punk Lineup featuring:
UPDATE: Pinch me I must be dreaming, SLOWDIVE just added to the bill!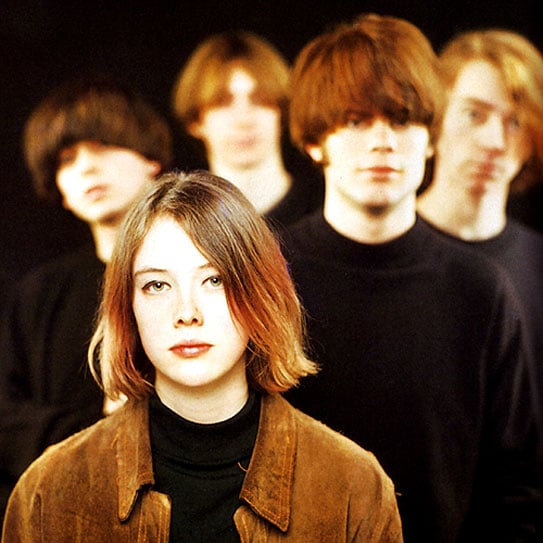 Slowdive (Exclusive German Show 2014)
Having Just reunited this year, this booking comes as a special surprise. Slowdive are the greatest Shoegaze band of all time. (Yes, some may say that is My Bloody Valentine, or even The Cocteau Twins, but neither of those bands are pure shoegaze in my opinion). Now you have no excuse not to go to WGT this year. Seeing Slowdive is an opportunity not to be missed.
The Soft Moon
Post Punk, Synth Punk | USA
Just returned from their tour with Depeche Mode. Luis Vasquez' kicking beats create pure ecstasy. With good cause-one of the most successful new bands of the genre.

White Lies
A very successful and popular English post-punk band from Ealing, London drawing comparisons to Joy Division, Editors, The Bravery and Interpol.

UK Decay
An English post-punk band, based in Luton, known for their influential, genre-defying recordings and acclaimed live performances.  One of the original post-punk bands.

Motorama
A fantastic Russian post-punk band influenced by Lee Hazlewood, Pulp, Kraftwerk, The Smiths, and leonard cohen.

Beastmilk
Post Punk, Indie | Finland
Hip Post Punk band from Helsinki, hard to categorize, a naughty version of Interpol meets Bauhaus and Killing Joke.

Absolute Body Control
An electronic music project from Belgium. It is notable as the first significant project of musicians Dirk Ivens and Eric Van Wonterghem.

Anne Clark
An English poet and songwriter. Her first album, The Sitting Room, was released in 1982, and she has released over a dozen albums since then.

Ascetic:
Gothic Rock, Post Punk | Australia
Young band from Melbourne in the tradition of Bauhaus, Joy Division and the Sisters.

Asmodi Bizarr
is a Düsseldorf  Gothic Rock/Post-Punk band that was formed in 1980 by singer Monique Maassen and bassist Andy election.

Azar Swan
Post Punk, Orchestral Goth | USA
From the ashes of Blacklist, two new projects have risen around mastermind Joshua Strawn. One of them is Azar Swan which delightfully
recalls the eighties, not only because of the voice of singer Zohra Atash which is remarkably similar to that of Kate Bush.

Kiss The Anus Of A Black Cat
Wave | Belgium
If you ignore the bizarre band name, you will get fine Wave Rock.

Lebanon Hanover
Minimal, Wave | UK
The high-flyer of a booming genre.

Little Nemo
Cold Wave | France
One of the most important bands of the French "Cold Wave" or "Touching Pop" movement of the eighties. Resurrected in 2008, now for the first time at the WGT.

Katzkab
Formerly Katzenjammer Kabarett, a great post-punk band from Paris France

LowCityRain
Indie, Wave | Germany
Current side project of Lantlôs – trendy, danceable, beautiful Guitar Wave or Indie Rock, reminiscent of the sounds of the debut album of the Editors.

Mephisto Walz
One of the most classic Gothic Rock bands, which guitarist Barry Galvin spun off from Christian Death.

Neon
New Wave, Post Punk | Italy
On of the most active bands of the Italian New-Wave-scene of the 80ies.

Oppenheimer MKII
Minimal Wave, Synthpop | UK
Cult band of the eighties, known in the past as "Oppenheimer Analysis", active with the new name since the death of band member Martin Lloyd in April 2013.

The Lost Rivers
Shoegaze, Noise Rock | Germany
The dark offspring of The Jesus And Mary Chain, My Bloody Valentine and Sonic Youth.

The Bellwether Syndicate
Gothic Rock | USA
The new project of William Faith, founding member of Faith & The Muse.

After the bands, check out the main WGT post-punk party:
Friday, June 6th – Sunday, June 8th 2014

– 3 nights
– 9 international DJs
– 101% Goth, Post Punk and Independent Underground of the darker kind
: DJ LINE-UP :
Friday, June 6th
CCCP (Onderstroom, NL)
Philipp Strobel (Death # Disco, DE)
Woodraf (Return To The Batcave, PL)
Saturday, June 7th
Patrick Cusack (Salvation, US)
Paul Cuska (Strobelight Records, AT)
Yggdrasil (Graveyard Sessions, PT)
Sunday, June 8th
Sean Templar (The Red Party, US)
Ian P. Christ (Ceremonies, DE)
Marco K. (Ritual, DE)
: LOCATION :
Täubchenthal (Clubzimmer)
Markranstädterstr. 1
04229 Leipzig-Plagwitz
www.taeubchenthal.com
www.facebook.com/taeubchenthal
: INFO :
And Close out your WGT experience with:

 Monday, June 9th 2014

PAGAN LOVE SONGS
Antitainment since 1999

15th Anniversary Special @ WGT 2014
: DJs :
Ralf & Thomas Thyssen
(Zwischenfall/Bochum)
Special Guest:
Dave Bats
(Release The Bats/USA)
: STYLES :
Gothic & Death Rock – Post Punk – Cold & New Wave
Indie – Minimal – Cult Classics
: LOCATION :
Täubchenthal
Markranstädter Straße 1
04229 Leipzig-Plagwitz
: PUBLIC TRANSPORTATION/ÖPNV :
Tram 1 + 2: Adler
Tram 3: Markranstädter Straße
Bus 60: Siemensstraße
Bus N1: Adler
: INFO :
www.facebook.com/paganlovesongs
: ATTENTION :
Admission with WGT-wristband/ticket only!
Einlass nur mit WGT-Bändchen/Ticket!