In 1981, Gordon Gano, Brian Ritchie, and Victor DeLorenzo crept up on the scene of the American underground with a unique fusion of jittery folk-rock, youthful angst, and a fiery punk attitude. After the guitarist for the Pretenders heard the trio busking outside Milwaukee's Oriental Theatre before a concert, the band got their big break when they were invited on stage that evening.
Violent Femmes
went on to become legends live with their raucous stage energy, Gano's sonic explosions of Calvinistic teenage sexual repression, and frank reflections of a common human experience. Considering Gano was a literal teenager when he wrote most of the early songs, the authenticity of these feelings hit a jaded Generation X hard and fast: these were not the false, wistful musings of aging rock stars, they were fresh, raw and URGENT. Violent Femmes managed to successfully duck pigeonholing for the entirety of their career with constant evolution, forging a unique blend of Americana, folk-rock, punk sensibilities, dark country, and No Wave at any given moment. Personnel changes, walks of life and circumstances have varied, but the band is currently celebrating their 40th year together.
1991's Why Do Birds Sing? marked the Femmes' final album with original drummer Victor DeLorenzo, who bitterly split with the group over its direction. Co-produced with Michael Beinhorn (Red Hot Chili Peppers, Hole, Soundgarden), the LP included one of the group's most commercially successful singles, "American Music", which hit No.2 on Billboard's Modern Rock chart.
"American Music communicates a lot," notes Ritchie. "But the arrangement has a lot of very interesting touches, and we thought it was a good production of a great song that encapsulated a lot of music history in one track, so that's why it led off the album."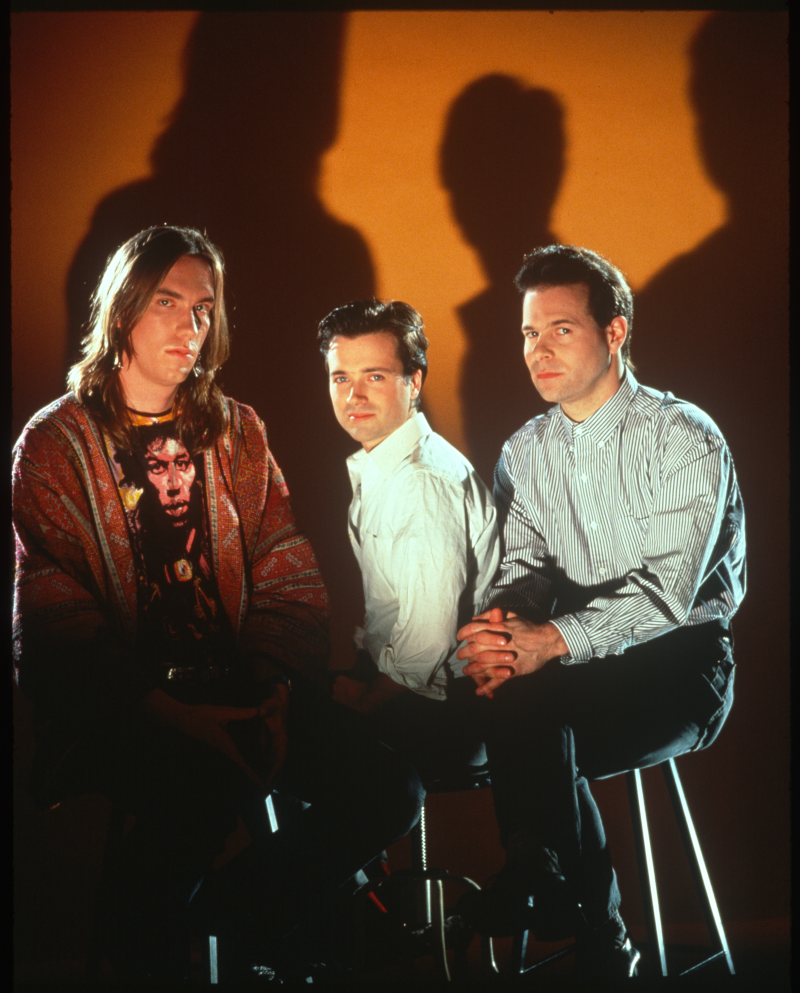 Craft Recordings
is pleased to honor their catalogue of cult classics and the thirtieth anniversary of
Why Do Birds Sing?,
out 8 October, with a deluxe reissue on double CD and digital formats featuring newly remastered audio, a trove of previously unreleased material (including alternative takes and outtakes), and a complete concert from 1991 (captured at The Boathouse in Norfolk, VA). The CD edition also offers new liner notes from acclaimed songwriter and journalist, Jeff Slate, who spoke in-depth with founding members Gordon Gano and Brian Ritchie about the making of the album.
The bonus-filled CD and digital editions offer early versions of songs that wound up on later albums, including a stripped-down version of "Color Me Once", as well as original takes of "4 Seasons" and "Breaking Up" from the band's 1994 album, New Times. Rounding out the unreleased material is an alternate mix of the song "American Music", which is quite different from the album version. Also included is "Dance M.F. Dance!" which was originally released as a B-side internationally. Meanwhile, the live recording from The Boathouse concert in Norfolk, VA is being released in audio format for the first time (previously available only as part of the band's 2005 DVD collection, Permanent Record: Live & Otherwise).
Also available is a vinyl reissue of the original 13-track album, featuring freshly remastered favorites like American Music and the band's inspired cover of Culture Club's "Do You Really Want to Hurt Me". A limited pressing on translucent red vinyl will be available exclusively via the band's website and CraftRecordings.com, while select indie record stores will offer a smoke-colored edition.
Click here to pre-order.
To support their reissues and their anniversary as a group, Violent Femmes will be extensively touring with Flogging Molly across the United States. Check out the dates below:
September 3: Maryland Heights, MO @ Saint Louis Music Park
September 4: Indianapolis, IN @ TCU Amphitheatre at White River State Park
September 8: Columbus, OH @ Express Live!
September 10: Detroit, MI @ Masonic Temple Theatre
September 11: Cleveland, OH @ Jacobs Pavilion at Nautica
September 12: Asbury Park, NJ @ Stone Pony Summerstage
September 14: Chicago, IL @ Byline Bank Aragon Ballroom
September 15: Pittsburgh, PA @ Stage AE
September 17: Boston, MA @ Leader Bank Pavilion
September 18: Rochester, NY @ Rochester Main Street Armory
September 19: Saratoga Springs, NY @ Saratoga Performing Arts Center
September 21: New York, NY @ Pier 17
September 22: New Haven, CT @ Westville Music Bowl
September 24: Philadelphia, PA @ Philadelphia Metropolitan Opera House
September 25: Big Flats, NY @ Tag's Summer Stage – The Budweiser Summer Stage at Tag's
September 26: Washington, DC @ The Anthem
October 5: Dallas, TX @ South Side Ballroom
October 6: Houston, TX @ Bayou Music Center
October 8: Mesa, AZ @ Mesa Amphitheatre
October 9: Las Vegas, NV @ The Theater at Virgin Hotels Las Vegas
October 10: Paso Robles, CA @ Vina Robles Amphitheatre
October 12: Sacramento, CA @ Heart Health Park
October 13: Fresno, CA @ Woodward Park Rotary Amphitheater
October 15: Bend, OR @ Les Schwab Amphitheater
October 16: Seattle, WA @ WAMU Theater
October 17: Eugene, OR @ The Cuthbert Amphitheater
October 19: Salt Lake City, UT @ The Complex
October 20: Denver, CO @ Mission Ballroom
October 22: Milwaukee, WI @ Miller High Life Theater
October 23: Minneapolis, MN @ The Armory