During the darkest times, art can be a bastion of hope against hope, especially in protest against war. Such is the case with Kyiv-based label and promoter Worn Pop, and their debut in a compilation series called Рух. Pyx (Ukr. – [Rukh] – Movement) is a compilation series launched during the war in Ukraine, with all proceeds to be donated to the 'Musicians Defend Ukraine' fund that helps Ukrainian artists on the frontline against the Russian invasion.
This compilation is very important for the many Ukrainian artists on Worn Pop's roster, who cannot play live, or for that matter, live normal lives due to ongoing bombings and more.
From the very beginning, Worn Pop has established itself as one of Kyiv's premiere post-punk institutions, booking artists such as Boy Harsher, Lebanon Hanover, and The Soft Moon, while at the same time promoting new Ukrainian acts. The label joined the party scene by launching Black! Factory Festival together with Closer Club and since then has expanded to promoting regular club nights at Closer and other venues featuring dark and obscure dance music, inviting international artists such as La Mverte, Kris Baha, Curses, and more from related music genres. 
All the artists on this compilation have shaped the character of Worn Pop by playing at their events. Now they have collaborated on the very first release in a series that contains ten tracks exclusively produced by them and thoughtfully folded into a single narrative, which can be listened to from the beginning to the end as a cohesive album. The album is a dynamic melange of moods and atmospheres that flow and contrast with each other, from spacious and desolate post-industrial, shimmering darkwave, mesmerizing disco synth, and throbbing EBM, 
Among the International names featured, there are Ukrainian acts coming, such as Geuxx, Hungry Boys, Ship Her Son, and Aircraft. Their tracks here are written during the full-scale Russian war against Ukraine, which still goes on.
The album starts with the dark and ominous post-industrial of Guexx's "Forever Human," which gives way to the buoyant and languid synth funk of Tronik Youth's 'Terrain Vague."
Next is Hungry Boys' "Spiv," a groovy bass-driven journey followed by a brilliant cinematic darkwave instrumental "Vysota" by Curses.
The album's midpoint features the caustic and metallic industrial EBM of Sarin's "Hexogen," which leads into the marching electronic beats of "Das Ist Anders" by Ship Her Son.
La Mverte shifts the mood with the mesmerizing percussion, bass, and stretched-out vocal refrain of "Nothing is Ever Forgotten."
Kris Baha contributes the rhythmic mechanical synth grind of "Kalt," which segues perfectly into the warbly disco electronics of "Control."
The compilation closes with the ethereal synth disco of Aircraft's "Look Around," which feels like a cyber-infused reverie evoking some of the florid dreamscapes of Portishead.
Listen to the compilation below:
РУХ 01 is out now. Order the album here via Bandcamp.
And listen to it here on Soundcloud and Spotify.
Worn Pop will be taking four artists from its roster on tour for showcases in support of the compilation.
See the dates below, plus artist bios.
Tour dates of the showcases:
05.08.2022 Berlin, Urban Spree
11.08.2022 Warsaw, Jasna 1
13.08.2022 Krakow, Elementarz dla Mieszkancow Miast
17.08.2022 Copenhagen, Stoberiet
18.08.2022 Kalabalik Pa Tyrolen, Alvesta, Sweden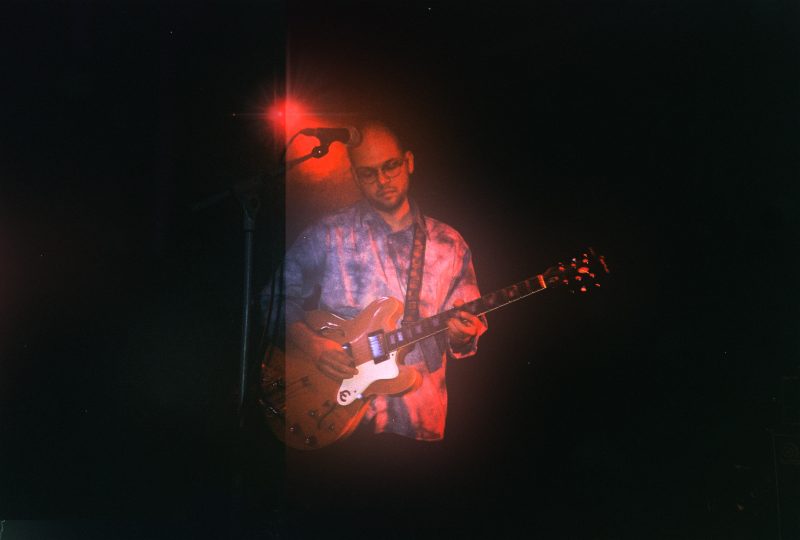 GEUXX – a project by Pavlo Dmytriiev from Kyiv, Ukraine, representing dark-gaze on the edge of post-punk with psychedelic accents. Starting in 2015, releasing a droning-sound debut EP "YTY" filled with guitar noise and slow drum machine, followed with "II" (the second one) next year, adding vocals and changing the direction to dark-rhythm shoegaze. GUEXX has performed at Kalabalik Pa Tyrolen and Kyiv's Black! Factory in 2018 and joined Tallin Music Week's lineup in 2019. In 2022, following a break, they contributed to Worn Pop's compilation РУХ with the opening track called "Forever Human", where they use a speech of Ukrainian poet Vasyl Symonenko – the member of Sixtiers (poets of opposition to soviet state order in 60's Ukraine). Their new album will be out in Spring 2023.
Listen on Soundcloud
Watch "If" live at Tallin Music Week 2019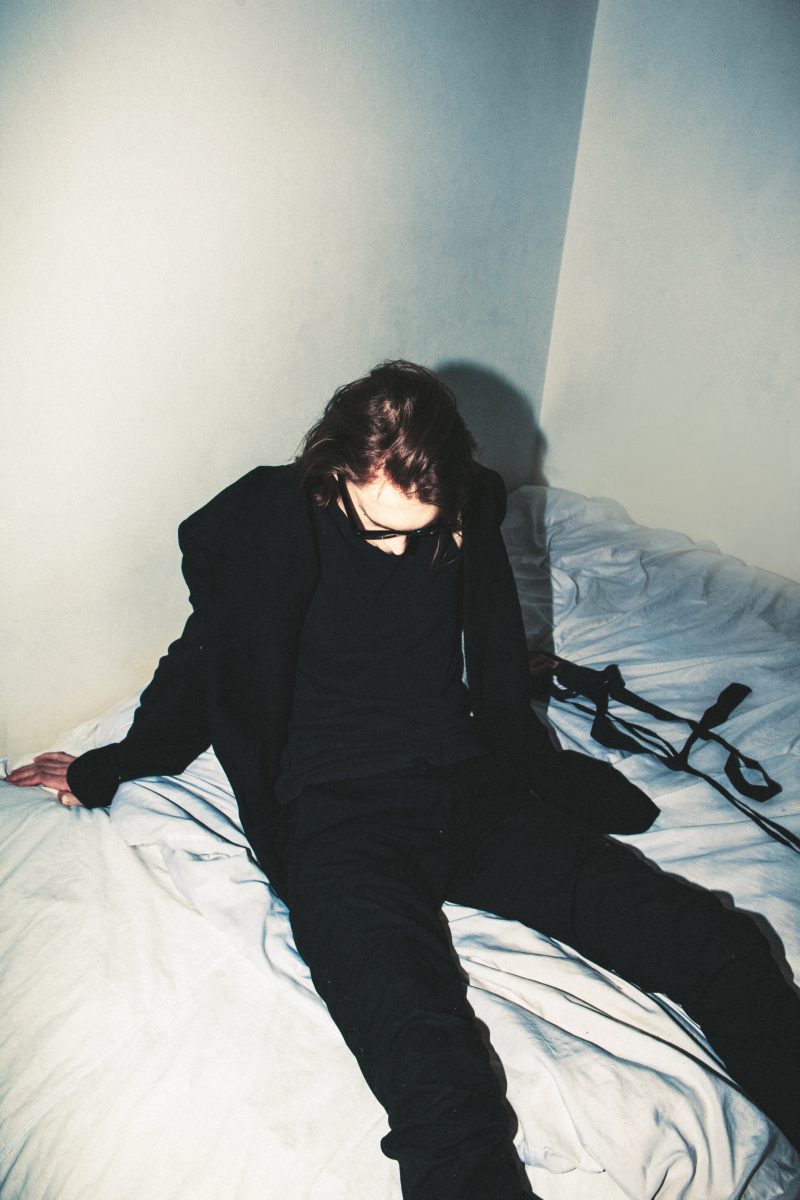 Aircraft – The project began as an experimental one-man band with a guitar and drum machine but eventually grew into something conscious, more electronic, and more than just a side project. The bulk of their work is rather eclectic, combining different elements from different eras, but the main focus is synth-pop, with notes of shoegaze and dream pop.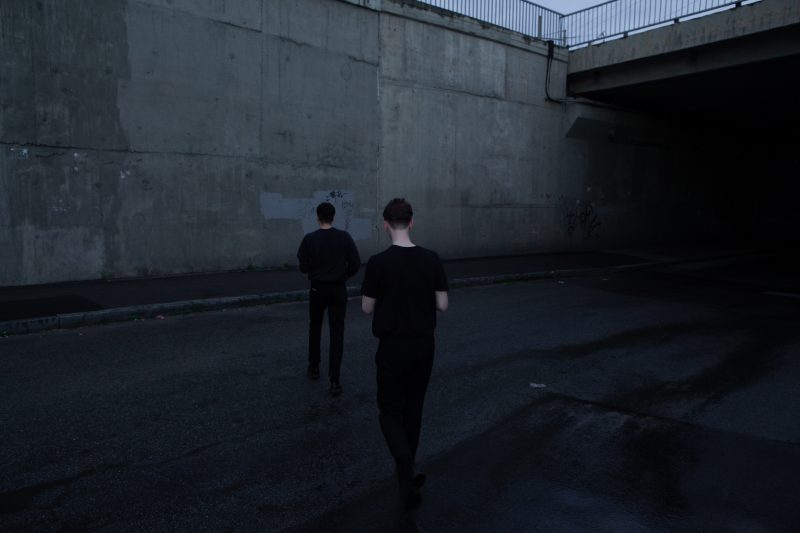 HUNGRY BOYS  is a Kyiv-based duo founded by members of Ukrainian post-punk band Gil'otina, who headed their direction to more danceable and funky music featuring italo wave, new beat, and obscure disco with sharp beats, kinky basslines, and minimalistic vocals. They have stated their style as melancholic fun since their first single, "Glorydisco" came out and quickly followed that with their first EP Batumi Club in 2021, with La Mverte remix featured with the release. The same year they played at Kyiv's Black! Factory festival, and are now preparing a new EP for the fall of 2022.
Listen on Spotify and on Soundcloud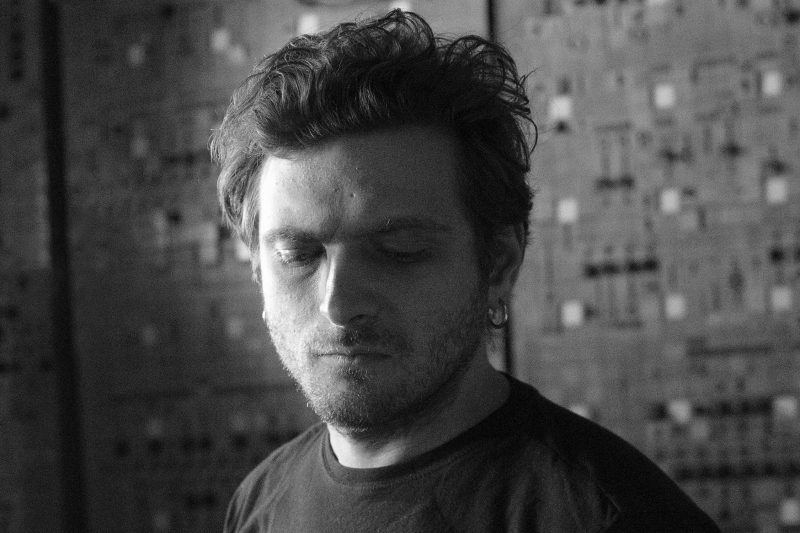 SHIP HER SON is a Ukrainian EBM / industrial act formed in Lviv in 2020 by Anton Shiferson. This combines ironic German speech and a cold mixture of EBM, darkwave, electro-industrial, and techno heavily influenced by bands like Einstürzende Neubauten, Front 242, Skinny Puppy, Laibach, Wumpscut, etc. Lyrical themes reference Ukrainian life, culture, traditions, and local meme-heroes.
The project started with two EPs in the summer of 2020, and in May 2021, the debut album 'Essen' was released, followed by his remix of Till Lindemann's single 'Ich hasse Kinder' later this year. The most recent work is the 'Alles wird gut' EP came out in July 2022, a release that had been finalized during a period of the full-scale war beginning. This, for sure, was reflected both in the sound/mood in general and in the themes of individual tracks. There are no soul-warming quotes or recipes of traditional cuisine here – it is, rather, a complete story about the crisis state of man and his worldview, where there is still some room for irony and hope.