Build a wall, hear distant cries
Pray to God to rationalize
Protect oil, and globalize
Increase the profits, monetize
Canadian Darkwave outfit StillWaves (Daniel Carlyle and Eric Pentz) has a new single, the pulsating, politically passionate Regressing Times. A track with deep lyrics reflecting injustice, unrest, and environmental crises, Carlyle's haunting vocals reflect the sombre state of the world, inequality: dark music, for dark times indeed…for restless souls make restless music. Fans of A Place To Bury Strangers, Killing Joke, The Chameleons, The Sound, and Disappears will find kindred spirits in StillWaves.
"Regressing Times addresses the destructive inherent ego and vanity humans possess, and how our actions often seem to regress, despite existing in a time of exceptional technological and social advances," says the band. In the accompanying video, we see scientists create rockets to the moon, reflecting one more example of human curiosity, "…but also our capitalist drive and sense of entitlement," the band adds. "Something comes back down the surge, something you can't put back. Meanwhile, people dance the night away, blissfully unaware of what heads their way. The sole person at the dance sitting down, arms crossed, represents the small minority that knows there are some things we should leave alone."
Forged from a mutual love and admiration of post-punk, the duo had met on various hazy nights in Toronto, and eventually began writing and crafting their sound together. After several months of writing and rehearsing, they took a chance, sending demos to local producer/musician and recording guru Josh Korody. Their first album, tentatively titled Regressing Times, was recorded and produced by Korody and mastered by Jesse Keeler (Death from Above/Mstrkrft), and also features drums by Mike Wallace (Preoccupations).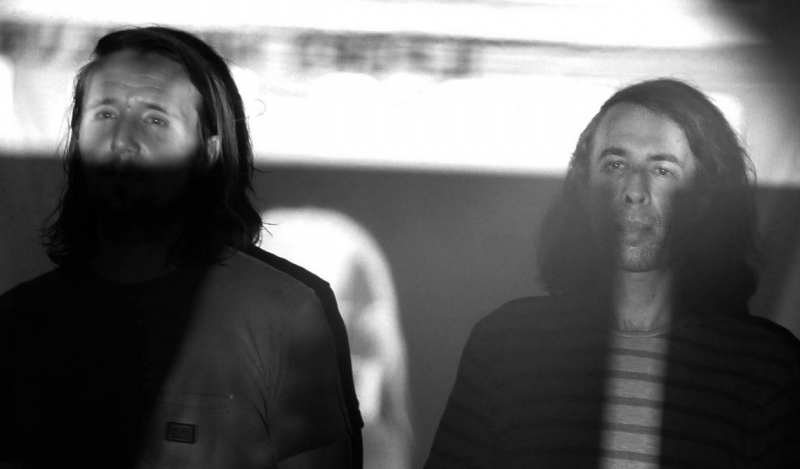 Watch Regressing Times, directed by Chris Malanchen, here:
Find the track here on Bandcamp.