"Have you ever tried to swat a fly? Your eyes move at ten times the speed of regular eyes."
Well, well, well, Mister Vek. We meet again. So nice to hear your voice once more. What's it been, six years? What have you been up to in the meantime?
As it turns out, Tom Vek has been very busy since his last appearance in the music scene. After a teaser on his Instagram consisting simply of one bright yellow square, his long-awaited album New Symbols releases today, as well another passion project, Sleevenote. Quite ambitious to throw it all at his fans at once, but as it turns out, the two projects are deeply related. The way he figured it, if he was releasing new tech celebrating the hardworking designers behind albums' identities, he'd better get on with releasing a new album himself.
Vek's designed a standalone "visual hi-fi" music playing device, Sleevenote, aimed squarely at those who love album covers. Sleevenote allows the listener to fully appreciate and engage with the accompanying visuals of an album. Featuring a square 7.5 inch high definition screen, it will be compatible with downloaded music and streaming services, displaying a record's artwork as it is played. (Call it Vek's Tech, if you will.)
What prompted Vek's passion for this idea? "For years, app designers have been struggling with the square album cover in the rectangular screen," he told NME. "It will either be cropped in or they'll blur it in the background. As a designer, that infuriates me. Album artwork is designed to look great on its own. All of the artwork designers' decisions should be honoured on the screen…We currently have 1,000 albums on there and we're trying to reference physical stuff and build this massive archive of everything."
Priced at $700 (roughly the cost of the original iPod player when it launched, adjusted for inflation) you can visit his Indiegogo campaign for more information. He hopes to find the first 1,000 people to buy a Sleevenote and get them into production.
Creating this device gave Vek the final push he needed to follow up 2014's Luck. Vek's day job as a designer creeps into the overall sound of the record; this is a collection of the fanciful daydreams from behind the blue screen, bursting forth with thoughtful lo-fi guitar, insistent drumming crashes, and synth magic.
It's a bit of a departure from the DIY artist's usual bark-y, Sprechstimme post-punk approach, although the signature Vek sound remains: this album radiates more positivity, psychedelic elements, and expanded electronic elements. There are plodding, rich bass lines reminiscent of early 90s electro-rock bands such as Butthole Surfers and Loser-era Beck; however, unlike Luck, his lyrics are far less cynical. Vek is in control of his narrative as a musician, designer, and artist now, and he's owning it proudly.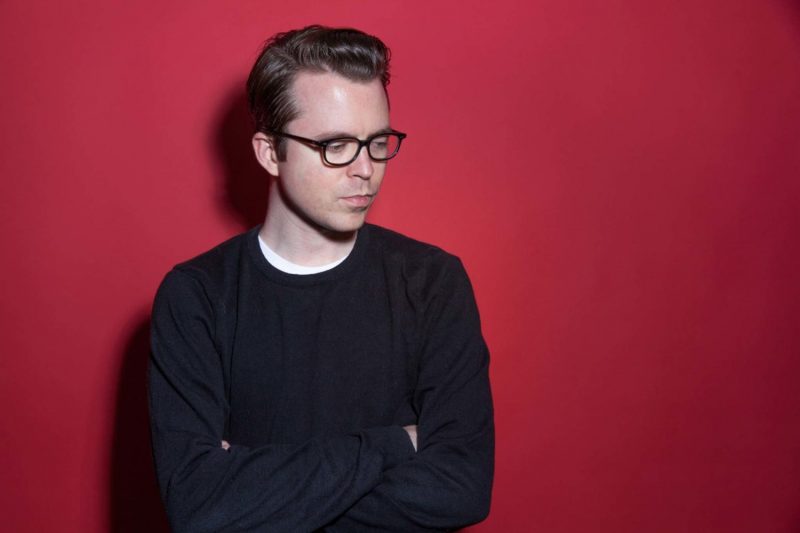 The first track, Survive, opens with the hopeful phrase, "I know we will survive." "The funny thing is that those lyrics were written and recorded last year," Vek told NME. It was just how I was feeling at the time. I took hold of the lyrics to make it a positive song. I was listening to it a few weeks into lockdown and the chorus 'I know it's hard to feel stuck in place' made me nearly screenshot a notes app because I felt obliged to share this encouraging thing. It's quite fitting that we've entered a second lockdown and it's still relevant."
The other standout track, Slippery Fish, slithers more into the realm of psychedelic jazz poetry, indulging in the raga-influenced drumming that permeated so many mid-90s jams. He borrows from the playbook of Forest For The Trees and Cornershop here, as he blithely describes the phenomenon of evolution/deevolution.
Good to have you back, Tom Vek.
Check out Survive here: